The construction industry is in great shape right now. Non-residential construction is expected to grow by 4% in 2019, and it has opened the doors for new construction firms. If you're planning to start your own business, you should begin now. The interest rates are currently low, and more banks are willing to give out loans compared to the previous years.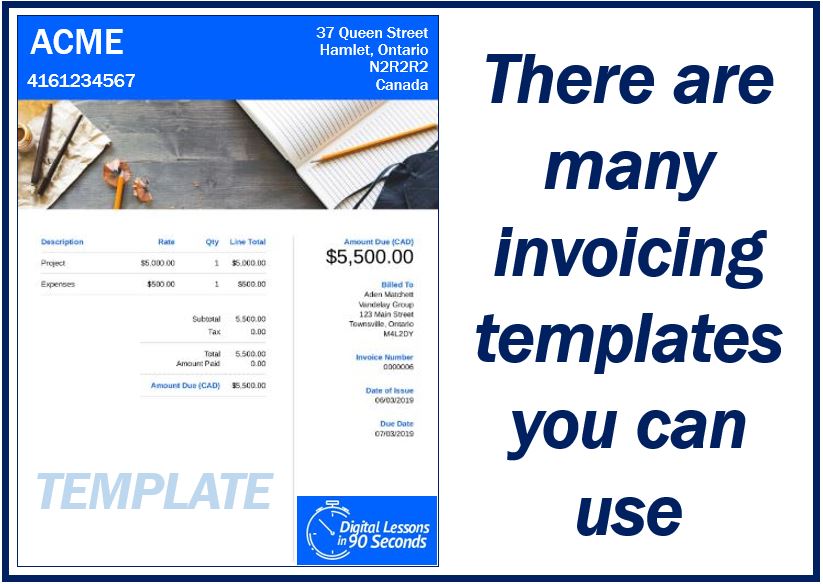 You might already have an existing construction company; you can expand and accommodate the rising demand for real estate development. This kind of growth can easily be made possible with the help of technology, reliable personnel, and hard work. Automations like invoice templates can help in delivering payment requests and handling turnovers quicker.
Construction Business Considerations
There are many considering factors to make construction business success. Like all businesses, you want to have the money factor figured out first. You have to consider things like how you're going to make money and where you'll find clients. Your business should operate daily, generate profit, and then scale comfortably.
You might think that having paper invoices and filing cabinets are crucial to your business. However, these physical fixtures will only add to the expenses and garbage in your company. After a few decades, the information printed on the documents will be hard to read. Aside from saving up on physical space and storage, digital drives and data can allow you to store infinite information without the worry of wear and tear.
Automation is one of the best ways to help your company expand faster. You can use tools and software to deal with your day-to-day operations. Similar to your construction business, you can use machines to help make and track spending. If you want to grow your company, lose the filing cabinets, and go digital.
The payment invoice is one of the things that your company can automate. You can use a professional invoice template or software. What is construction invoice software? What does this kind of program do? What are the advantages of using such software in your business? Read on to know more about this.
Construction Invoice Software
Should you use invoicing software for your construction business? The short answer is yes, you should.
A construction invoice software is a kind of program that allows your company to create payment requests and billings quickly. It's an application containing fields that you can quickly fill up and send to your clients. You can download most construction invoice templates in PDF format, and access them through any device.
This kind of software is crucial in your business expansion because it can simplify your accounting and tracking processes. There are also free templates that you can use, so you don't have to worry about overspending on your billing program.
Ideal Invoice Software Characteristics
An invoice template made for construction companies needs to be customizable and professional while meeting the distinctive needs of the construction industry. Construction workers will mostly complete their jobs at construction sites rather than their office desk. Because of this, you should be able to easily and quickly send invoices wherever you are.
Your invoice templates need to be designed to include both material and labor costs that you can bill customers. The invoices should also support various payment methods for faster billing. In selecting what template or software to use, consider optimization, accounting-friendliness, and mobile compatibility as the vital functions.
Benefits of Construction Invoice Software
Aside from the characteristics mentioned above, there are advantages to using construction invoice software. This positive addition to your business will help you create credibility and generate a positive experience with your customers.
Here are some of the reasons why getting an invoice software will be an excellent acquisition for your company:
Invoice templates look professional.

You can create sleek invoice templates for your construction company, without the need for an expert graphic designer.

The high-end expense and time-tracking tools.

The software is integrated into most tracking programs so you can quickly issue invoices from tables and applications.

In-depth financial reporting and planning.

Your software can store a lot of data without bulky drawers. You can track all your invoices in the storage cloud.

Top-to-bottom financial tools for accounting.

You will only need one software to do all of your billing and accounting needs.

Invoice software can save you money on hiring additional people.

This application can help you save more and spend less. It's an overall profitable business solution process for construction companies.

Faster response and report rate.

The numbers will be entered into the cloud as soon as they are recorded and exported. You can immediately see the data and assess its status.

Develop an excellent client-partner relationship.

Your company will have a good reputation if you use automated invoices. It's a hassle-free process that allows your company to conclude a project successfully.

Invoice software can save you time.

You can use any mobile device to encode the numbers and export the document however you choose. This feature will allow you to

send emails and the invoices to your client quickly

.

You can export and print anytime.

One significant advantage of a construction invoice software is that you can export the document and print it anywhere. If you're dealing with an old-fashioned company, and you need to send the invoices physically, you can export the report and print it out.

You don't need to learn how to operate it.

You can fill in the fields even without an accounting background. You don't need to train more people to start sending invoices. You can ask your assistant or your secretary to do it for you.

Invoices last longer than your usual paper documents.

The most important advantage of using the software is that these files can last longer than physical copies.
Final Thoughts
You can't manually deal with everything, so automating with a construction invoice software is a sure way of saving effort on accounting. Aside from that, using invoice software is an excellent way to show professionalism and punctuality to your clients. Always confirm the professional side of your construction company to keep getting more clients in the future. If you provide smooth and fast transactions, you will get more client recommendations from your existing customers.
---
Interesting related article: "What is an invoice?"