The advancement in technology has come with both good and bad things. With technology, people are now able to communicate easily with each other, share content online among many other things. But has the advancement in technology been a very good thing to parents?
Parents are faced with the challenge of raising children with all the internet stuff all over. With the evolution of many iPhone apps, children can easily get into trouble when browsing.
This can be by accessing content that is not appropriate for them, or meeting people that can easily mislead them. For this reason, millions of people are looking for the best iPhone parental apps. This post will focus on these parental apps.
1: TheOneSpy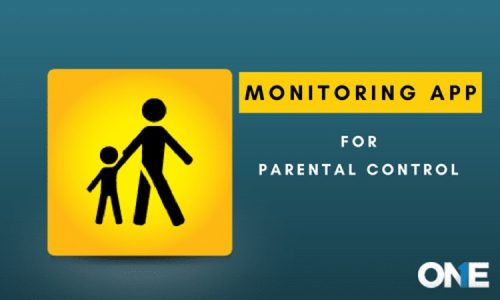 One can never ignore when talking about the stand-out iPhone spying apps for parenting. The TheOneSpy furnishes the best in all dynamics for spying on the kids' activities by all means. The app allows the parents to monitor each and every bit of communication taken place using the target iOS device.
The app not only covers parenting dynamics but serves the best even in business whereabouts for monitoring employees.
The spy app can be installed on the target device without any hint to the target user. The salient features include location tracking, geo-fencing, website blocking, call recording, social media apps monitoring and much more.
2: Cocospy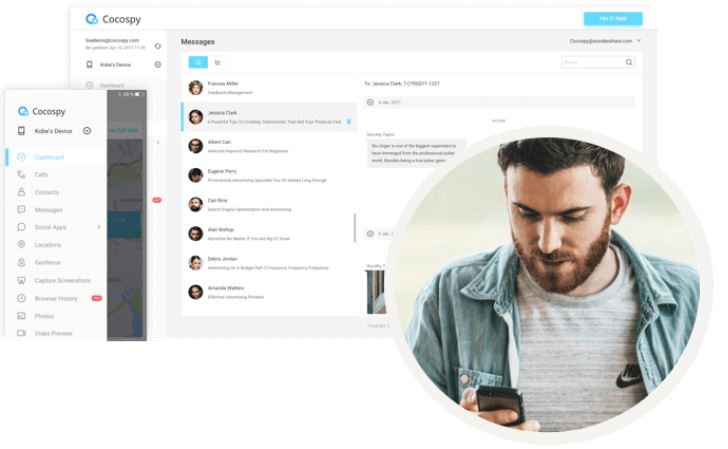 This is the best iPhone parental monitoring app that anyone can ever get. This application has millions of users across the world, and is being recommended by millions of others. Other being an iPhone parental app, Cocospy can also be used for phone cloning, tapping and many other things.
Millions of people across the world are choosing Cocospy to monitor what other are talking about via chats.
Big companies such as the PC World, New York Times, Top 10 Reviews, Life Hacker, Forbes, Android Authority, CNET, PCMag, TechRadar, Toms Guide, Digital trends as well as Life Wire have rated Cocospy as the best Android and iPhone tracking app in the world.
This app has been found to be the best spy master due to its various tracking features that it comes with, including the text tracker.
As a parent, you can track your son's iPhone with cocopsy without having to physically access it from time to time. With this app, you do it need to install the app on the iPhone being tracked, as long as you have the iCloud credentials of the iPhone.
Cocospy's special features
GPS location tracker
This feature allows you to get real time updates about the whereabouts of your child. This way, you will no longer have to stay awake late into the night worrying about where your child is.
Geo-fencing feature
With this feature, it is now easy to set and monitor boundaries for your children. The Cocospy app will notify you if the children crosses the boundary.
Social media monitor
Cocospy parental monitoring software gives you the opportunity to easily monitor social platforms being used by your child. This will allow you regulate the browsers being used, the pages being visited and many other things.
3: Qustodio
Other than Cocospy, qustudio is also one of the best iPhone parental monitoring apps that anyone can get. Getting this application is free of charge, as is designed to help parents monitor what children do online.
With this application, you will get an overview of how your kids utilize their iPhones. Also, you will be able to manage the phones so that you can easily set healthy boundaries for them. The filtering technology comes in handy to help parents protect their children from any harmful content online.
With Qustodia, one can block porn, view social media activity, control apps and games, spy on the messages and many others.
4: mSpy control application
With this application, a parent can easily monitor the kid's iPhone activities remotely. This application is designed to serve many purposes such as professional surveillance, not just parental spying.
To use this application, you have to first install it onto the kid's phone, then delete the mSpy icon so that the kid does not become suspicious.
It is important to mention that this application can be found in two versions; jailbreak as well as non-jailbreak versions. Non-jailbreak version is best used when you know the target iPhone iCloud credentials.
To purchase mSpy application, you will have to choose one among three packages; the basic, premium or family package. Each of these packages has special features that can help you look after your child diligently.
5: FamilyTime
This is also one of the leading parental monitoring apps in the market today. Just like Cocospy, FamilyTime is extremely reliable, and has millions of users around the globe.  And the trustworthiness of this application can be witnessed by major media outlets such as DailyMail, The Sun, The Washington Post, BBC, HuffPost among many others.
With FamilyTime application, you can be able to limit screen time for your child, track his/her location and get alerts when he/she goes beyond areas set.
You can set the application to alert you any time your children face some sort of danger. The developers of this application have also designed it to alert the parent when the kid wants you to go pick them up, maybe from school or some events.
6: FamiSafe
If you have been looking for a powerful and reliable parental control iPhone app, then FamiSafe can be a nice application for you. This application has been developed by techno-savvy team, ensuring that all your worries have been catered for. As a matter of fact, it is the team behind its development that makes most users of this application trust it even more.
With this application, the user can be able to get real-time updates regarding a child's location, limit your child's areas using the geo-fencing feature, block games and other unnecessary apps and many other things. These features will make your experience with this app marvelous.
Conclusion
Taking care of children can be quite hard at times, especially when they reach the adolescence stage. At this stage, children are ready and willing to experiment with everything, whether harmful or not. It is thus the duty of a responsible parent to ensure that his/her kids are safe not just from strangers but also from their own selves.
But it is hard to practice parental control if you do not know the best parental control apps. By reading through this article, you will get an opportunity to identify the best app to use to keep your children safe even as they use the internet.