The IPL fever has again taken Indians down, the rage has struck, and now every channel has been talking about this whole day. However, the curiosity of knowing about cricketers has taken flight. To satiate your thirst, here in this piece, I am listing 5 little-known players that must stay in the spotlight this year.
The auctions for the 2021 season were quite pricey. Many senior players like Moon Ali, Chris Morris got offered hefty contracts from their respective franchises. 57 players were hired by the 8 franchises.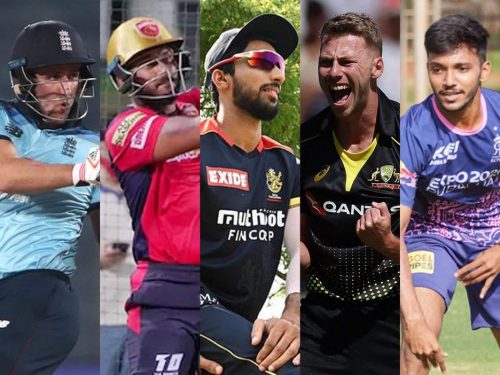 The attention on the matches does help people win vast amounts of money through ipl betting. Play with your instincts and calculations, and see yourself win a fortune in IPL 2021 betting. Let's start with the list and get amazed at the young squad.
1. Mohammad Azharuddin from Royal Challengers Bangalore
Mohammad Azharuddin became part of the IPL family as a wicketkeeper-batsman. He is currently hired by Royal Challengers Bangalore and is 26 years old at the time. He plays for Kerala's domestic cricket matches and holds impressive statistics. During the 2021 Syed Mushtaq Ali Trophy, he scored a magnificent score of 137 runs in just 52 balls. He is the first batsman from Kerala to achieve a century in a T20 match.
According to RCB's batting lineup, it is more likely that we will see him batting in the top order. This means the matches will behold a lot more interest, hope he is in the best form. parimatch IPL betting is the best way to earn money in your past time.
2. Shahrukh Khan from Punjab Kings
This young player was picked by Punjab Kings and became a sensation instantly because of the enormous signing amount. He is auctioned for 5.2 crores and is playing his debut IPL tournament. He is a bowler and a hard-hitting batsman.
His statistics speak for the considerable signing amount. In 21 list A matches, he has scored about 341 runs at an average of 42.62. He has impressed the selectors in Tamilnadu Premier League and also played a crucial role for Tamilnadu in Syed Mushtaq Ali Trophy 2020-21. Search  Online IPL betting 2021 to get all the latest data.
3. Chetan Sakariya from Rajasthan Royals
This newbie cricketer had made headlines prior to his performance. He was picked up at a whopping 1.5 crore as a left-arm pacer during this year's IPL auction. His performance in the Syed Mushtaq Ali trophy was impeccable and impressed the selectors. He upgraded his stats with 12 wickets in 5 matches.
His T-20 career also marks him as a talented bowler as he scalped 28 wickets in 16 matches and had an average of 15.10. It is expected to have him more on the reel as Jofra Archer is out of the tournament for now. This might open the door for Chetan Sakariya to perform and seize a place in the national team. Earn money while you enjoy online IPL betting.
4. Lukman Meriwala of Delhi Capitals
Lukman Meriwala is a left-arm pacer who plays domestic-level matches for Baroda. He was auctioned for 20 lakhs and is a part of Delhi Capitals. His T20 career is way too impressive, as he has picked 72 wickets in 44 matches. In the First class category, he has scalped 49 wickets in just 29 innings. It is less likely for him to perform this season. However, if he does, it will be interesting watching a bold bowler bowl in IPL.
If you want to check your luck this season, search for IPL betting parimatch and see what you win.
5. Marco Jansen from Mumbai Indians
You might hear his name for the first time as 2021 is his debut in IPL; Marco Jansen is a South African left-arm pacer and is one of the youngest ones in Mumbai Indians. He is 18 years old now and has been hired for Rs. 20 lakh by Mumbai Indians.
His performance statistics are good first-class cricket, and he has also been part of South Africa's T20 tournament Mzansi Super League. It will be interesting to watch this young bowler perform only if he gets an opportunity.
Parimatch online cricket betting is safe to use and offers exciting prizes for winners; get started now.
Conclusion
In the Indian Premier League, a total of eight teams will play 20-over matches during the selection process, and the top 4 teams will qualify for the playoffs. The playoffs last for 4 matches, and then the winner is declared.
Remember, Parimatch IPL is completely legal and online IPL betting is safe!
---
Interesting Related Article: "Cricket As The Most Popular Sport In India"