IQ Option is a crypto-trading platform based in Europe with over forty million users. They have no cyber-license for trading in India, yet many people in India have traded through them. They offer an "instant free demo account" and investments starting at $1 USD.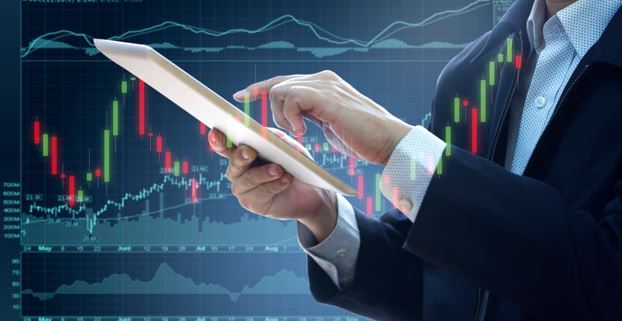 Users can trade and accumulate money on the platform, but for every transaction, IQ Option deducts fees. As soon as users try to withdraw their money in cash, they are unable to and discover they have lost it.
Through targeted, algorithm-based marketing, IQ Option with CEO Anton Rabinovich lures unsuspecting people onto their websites and steals money through hidden fees. In this way, they have duped thousands of Indian citizens and many more internationally.
The website description stating "no hidden fees" is an outright lie. It's one of the key ways the site makes its money—through fees that range from 2% to a whopping 25%!
Their returns on investments are supposedly up to 900%. Too good to be true? Definitely. It's exactly the kind of offer that users should be aware of—but sadly, too many have been duped by outrageous promises that turn out to be false.
The case has been brought to high court of India and a further hearing will take place on 30 March.
As evidence, the plaintiff has presented copies of screenshots from Twitter, Google Play Store, Quora, and more showing people reporting their experience with IQ Option and struggling to withdraw money that will not be released.
It is the first time that a fraudulent crypto platform has been brought to light, and as the first crypto trading case, it will set a precedent for all the cases to come.
The case has the potential to shed light on fraudulent practices and provide an opportunity to create a safer and more secure method of trading online.
How to Find a Legimitate Trading Platform
To find the best platforms to trade on, start by observing what the top investors and traders are doing. Cryptocurrency trading is already
Bigger companies, where up to a few million people are keeping their money, are more stable and therefore safer, while a smaller, lesser-known company runs a greater chance of going under.
The bigger and more established the platform, the safer it tends to be.
In the last eight years, at least five platforms have developed that the majority of people use.  It's best to divide your money between several of these.  The top trading platforms include Binance, Kraken, Coinbase, and Paxful. When choosing a platform, it's important to consider these things:
Reviews
Read what users are saying about the platform on crypto forums.
An easy test is to do a Google search for the platform with the word scam next to it to see if anyone has had trouble with it.
Insurance
Check if the site has an insurance fund. The most secure crypto trading platforms will have an insurance fund to protect traders up to a certain amount.
Security
Have a look at the security features. The current accepted security level is two-factor authentication (2FA). If the platform you are considering lacks it, then keep looking. Another thing to look at is the storage services they provide.
Fees
Fees differ wildly from one platform to another. They are often charged as a percentage per trade, adding up to high costs for frequent traders.
There are two main types of fees on crypto trading platforms:
Exchange fees – fees charged by the exchange for every trade made on the platform
Network fees – fees determined by the miners who generate coins
It's important to take into account reviews, insurance, security, and fees to find the trading platform that's right for you.
---
Interesting Related Article: "6 Reasons to Invest in Cryptocurrencies"