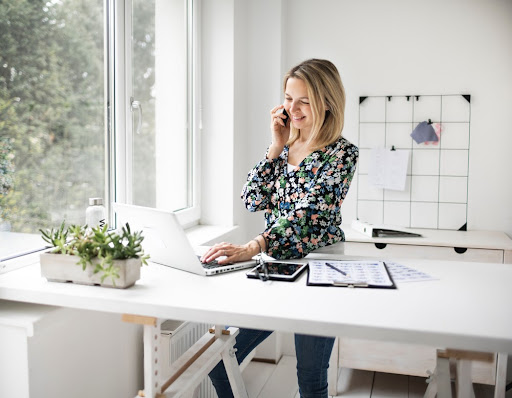 Encountering a sudden financial crunch while running a new or existing business is not new for many people. However, not everyone has the temerity or experience to pull through challenging situations like these and come out better.It can affect business growth and performance, causing a tremendous setback that can be challenging to return from.
Thankfully, you can consider hiring professional business turnaround services to effectively deal with such unforeseen circumstances. The very goal of these professionals is to gauge the severity of the issue at hand and determine if there can be a successful turnaround.
This article will enable struggling companies to understand how these experts can help bring them back to functioning as best as possible with their exceptional skills and unmatched experience.
How do you know you need these services?
Hundreds and thousands of new businesses are launched each year, making the existing competition more difficult. Countless competitors begin to vie for the same target audiences using various marketing strategies, business plans, and sales tactics. Consequently, some businesses fail to make it past their rivals and struggle to survive.
If your company happens to be one of these financially stressed establishments, you should consider hiring expert help. Even those under a mountain of debt with seemingly no way out can seek assistance from these professionals. The minute you hire them, they dive headfirst into the task and get to the bottom of the problem.
Moreover, these agencies can also aid those who work consistently hard but cannot make the profits they wish to, helping them get back on their feet successfully. They can help such entities understand why they are not making any money despite the apparent increase in sales.
Reasons to hire professional consultants
Now that you know when to seek help from these specialists, take a quick look at some indisputable reasons to consider investing in their services.
Strengthen the core competencies
Excellent specialists will be able to effortlessly target your core capabilities regardless of the industry you are in. They are typically equipped with an army of legal experts, financial advisors, sales consultants, and other professionals to help you manage your dire financial situation.
Together, these industry experts will assess your company's survival ability and create a plan to start the process. They will identify and polish your strengths to ensure the plan works while aiming to eliminate the weaknesses.
Expertise and reliability
The major factors that enable you to rely on business consultants are their immense experience and unrivalled skill. They get these indispensable qualities from years of experience in the industry, studying its intricacies and nuances and relating them to what makes different businesses work. Your company can make tremendous use of these experts in combating capital issues and various other problems.
Realistic, achievable goals
The best part about hiring such agencies is that they never push businesses beyond their limit and cause more stress. Instead, they craft plans and strategies that are practical and realistic, enabling them to help various enterprises manage financial crises with ease. With time, they may make the strategy more refined and perhaps more challenging to ensure their clients keep up with the competition.
Several business consultancy agencies that help companies turn their losses around offer top-notch services at remarkably affordable rates. This allows even smaller establishments to invest in intelligent plans that help them stay afloat in a cut-throat industry. As a result, your company will spend far less on professional services like these when compared to building an in-house crisis management team from scratch.
When you permit experienced professionals to handle your company's money issues, you can be assured that they will manage the problem quicker than expected. This results in faster business growth, helping you pick up lost customers and make the profits that should have been yours in the first place.
Customised strategies, in-depth industry research and knowledge, professionalism, diverse tools, and state-of-the-art technology are some of the tools they use to make it possible for a drowning business to turn around successfully.
Final thoughts
Before hiring professional business turnaround services, determine if they are the right fit for your needs. Ideally, it is advisable to trust companies that freely discuss their work methods with you, enabling you to understand their techniques and thought processes. Moreover, they may provide a free initial consultation to put your fears at rest, showing how reliable and trustworthy they genuinely are.
Furthermore, look at the various packages they offer covering critical aspects such as financial planning, operations and IT support, and marketing strategies, and you can pick one that best suits your current situation. A reputable agency will allow you to modify the plan as required, ensuring you have the best possible services they can provide.
---
Interesting Related Article: "What Does a Business Consultant Do?"