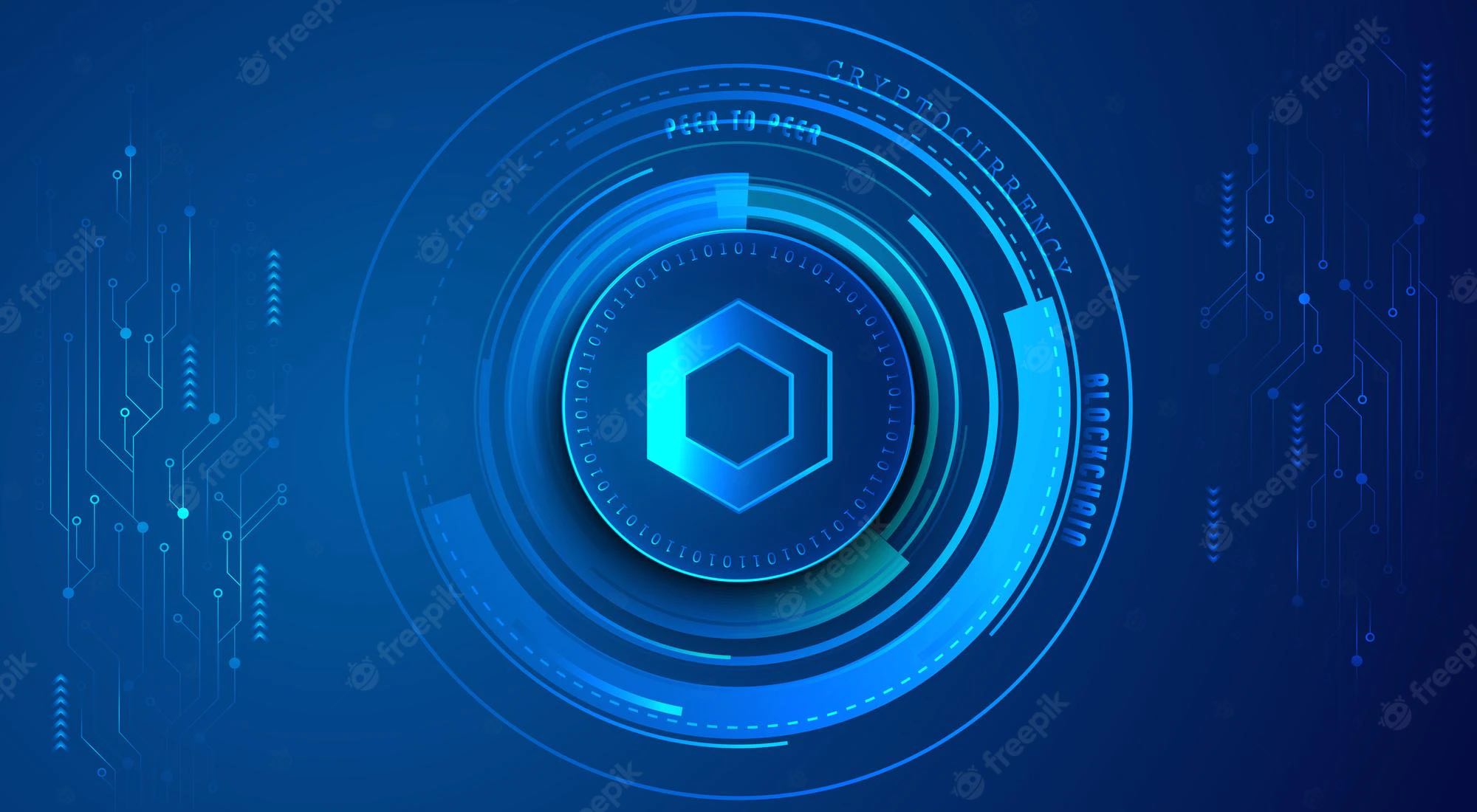 Introduction
The high volume of transactions carried out on the Chainlink Blockchain in 2022, has led some analysts into predicting that this coin will continue in its upward projection to hit an all-time-high at $500 in 2030. Others have considered this target as rather too high for this coin. This work has considered the major reasons why many reckon that Chainlink could hit this target by 2030. 
What is Chainlink (LINK)?
Chainlink (LINK) is an important blockchain technology that makes it possible for users to run hybrid smart contracts that cuts across both blockchains and non-blockchain applications. With Chainlink, users can easily permeate other blockchains and obtain relevant information on the smart contracts executed on these other blockchains. Chainlink is currently hosted on the Ethereum blockchain and uses a proof-of-work mechanism for running its smart contracts. This makes it possible for miners to add new blockchains to the network thereby strengthening its security. 
Price history of Chainlink
Chainlink was founded in 2017 by Sergey Nazarov and Steve Ellis. The coin has witnessed massive growth from its initial offering price of $0.11 in 2017 up to its all-time-high at $52.88 created on May 10 2021. The coin has yielded over 4045%  ROI to its prime investors. At present, the price is currently ranging at $6.50 in  August 2022, offering a lower entry point for new investors.
Will Chainlink hit $500 in 2030?
The landslide achievements made by Chainlink since its creation have led many analysts to forecast that this coin will likely hit $500 before the end of 2030. 
Analysts who uphold this view have been pushed to this conclusion considering the long-term possible impacts of the partnership deal entered into by Chainlink with the major US digital technology leaders such as SWIFT and Google Inc. in 2019. The fact that the shares of the Google company are currently worth over $112 per stock has led many to predict that the price of Chainlink will likely surpass this level by 2030.
However, there is no guarantee that Chainlink will probably obey these predictions and get to this level. Nonetheless, the prevalent attitude towards Chainlink is a cumulative price growth up to 2030.
Is Chainlink a good Crypto project for long-term investment?
Chainlink ranks as the 23rd most important Cryptocurrency in the world today with a market capitalization of $3.184 Billion. The coin has recorded significant price growth from its creation up to the present moment. The special features of this coin, especially linking other inoperable Blockchains together, have attracted large investments to this project since its creation. Many have therefore predicted that this coin would be worth more in the future given the high volume of transactions carried out on its network daily.
Nothwitstanding, all crypto investment involves risks. Investors are to understand these risks before making decisions on whether to invest or not in any given crypto project in the long term. 
Where can one purchase the Chainlink (LINK)? 
The best ways to buy the Chainlink (LINK) is through a regulated crypto exchange such as Binance, eToro, Kucoin, Kraken, Gemini etc. 
What is the use case of Chainlink? 
Data sharing

: Chainlink helps gathering and sharing information other for various transactions carried out on its network and other Blockchains. 

Store of Values:

The chainlink

token

(LINK ) could be used as a store of values.

Smart Contracts:

Chainlink has a native token called LINK, which is used for paying for all smart contracts run on its network.

Means of Payment:

Chainlink is an acceptable digital means of payment across crypto users.
---
You may be interested in: Master The Basics of Blockchain With These Points