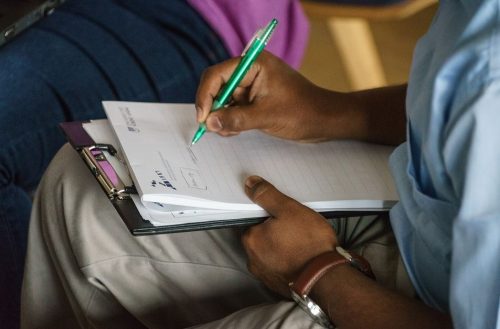 Are you wondering if your mortgage is covered under the Servicemembers Civil Relief Act (SCRA)? As a member of the nation's armed forces, there are many benefits you can enjoy due to the SCRA, but there are some important conditions you need to be aware of to avail them. Answers for legal concerns are not offered via verification systems like SCRACVS, so you might be wondering whom to ask should you have specific questions. Read on.
The SCRA in brief
The safety and interest of our soldiers are very important to our national security. The SCRA was enacted so that the armed forces can benefit from a moratorium on obligations and legal proceedings outside of their military duties. Our service members already experience a lot of stress due to their responsibilities and the lesser they worry, the stronger we build our defense system.
The SCRA covers you as soon as you get on active duty, the key word being 'active'. Even reservists are protected by the SCRA once their military status is activated. During this period and up to 90 days after service members are discharged from duty, they cannot go through the legal measures of a divorce, or get evicted by a landlord, or have their car repossessed. This is why it is important to confirm the military status of a person in case of a matter to be taken to court.
Why consult?
The purpose of the SCRA is to minimize the concerns of soldiers outside of their military accountabilities. However, since the law's enactment, and with its roots stretching all the way back to the Civil War, there are understandably a lot of fine print and information that is best confirmed with the experts.
For example, while the SCRA means to prevent you from getting evicted while on active military duty, this is conditional based on a certain value of rent. This determined amount is also updated annually. Although there are a lot of benefits that service members can avail under the law, there are set limitations and possible requirements to fulfill.
Where to get a consultation?
As with any kind of legal advice, it is best to refer to an attorney.
In the very words used in the law, our soldiers should be able to "devote their entire energy to the defense needs of the Nation." In keeping with this very goal, there are several Armed Forces Legal Assistance Program offices you can approach to for official information. Even dependents of active members may contact these offices for related concerns.
The Department of Justice has made it known that they can also review complaints if military legal assistance is unable to resolve a matter.
It can be reasonably expected that the SCRA will continue to add amendments in the future. What was true about this law in the previous year may no longer apply to the present. To get any concerns with the SCRA resolved within a quicker time frame, please ensure that you are getting the most up-to-date information.
---
Interesting Related Article: "What Loan Options Do Veterans With Bad Credit Have?"