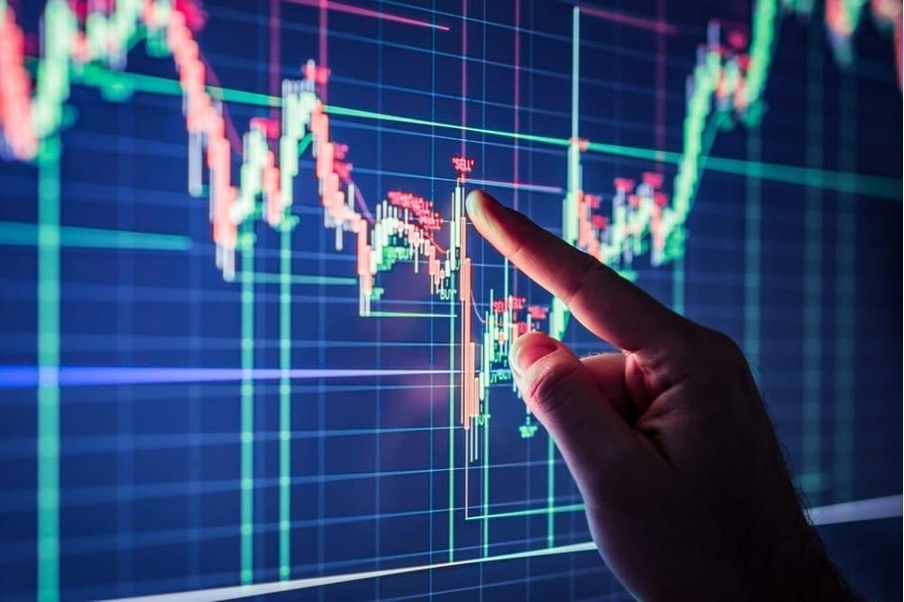 The fintech industry is continuously evolving and making the trading process easier and more secure. An app for option trading is one such evolution that has lent convenience to countless option traders in India.
The question is are these mobile apps safe to use? If you are a vigilant trader, then the answer is yes. Here we talk about how to safely trade options with the mobile app. But before that, let us understand why you should choose apps for option trading online.
Why Choose Mobile App for Options Trading?
Successful options trading, like all the other forms of trading, is all about timing. With option trading apps you have the flexibility to buy and sell instantly at your fingertips at any time you prefer. 
While web trading is great, mobile apps provide you with all the necessary trading functionalities at the convenience of your smartphone. Thus, you can also buy/sell options anywhere and even during your commutes. 
Trading with a mobile app is as secure as online trading as it comes with an encrypted firewall and secure payment gateway. Long-standing trading platforms like Dhan provide a smart, secure and feature-rich mobile app for option trading.  The Dhan app offers a lightning-fast trading experience specially designed for F&O traders. 
Now that you know why you should choose a mobile app, let us talk about whether it is safe for options trading. 
Is it Safe to Trade Options With Mobile Apps?
If you have chosen to trade options with a mobile app, congratulations! You have stepped into a whole new world of secure, effective and convenient trades. Here are three reasons why it is completely safe to trade options from a mobile app.
1. Provides Quick Buy/Sell
Traders are always looking for ways to make potentially profitable trades. You can buy and sell your option contracts at a simple tap of your fingers using an option trading mobile app. Apps make it easier to close an options trade, book your profit and move to the next trade with their fast and intuitive user interface.  
2. Real-Time Tracking of Trades
It is important to track options in real-time to understand whether or not you need to alter or close a position. Time works in your favor when you trade options using mobile apps. Mobile apps allow real-time tracking of all your orders, instant pledging/unpledging of your options contracts and one-click selling to avoid losses. Thus, making your trades faster and safe. 
3. Enhanced Safety Measures
Mobile apps utilize the same safety protocols that are used by web-based portals to provide a secure trading experience. Your trading account can be accessed on the mobile app only through your distinctive details. There are also safety protocols that the options trading app follows, providing safety for your data and your money.
Additionally, almost all trading apps offer the security of a 'One-Time Password (OTP)' for double factor verification. Thus, you can rest assured about the safety and focus on your trading! 
Conclusion
You can choose a platform for option trading online, but mobile apps allow you to trade on the go. Option trading apps are built with the same safety protocols as web trading platforms and provide a secure payment gateway. Mobile app for option trading from reputed trading firms like Dhan are not only completely safe but also rich in features.
---
You may be interested in: Why Your Business Needs a Mobile App