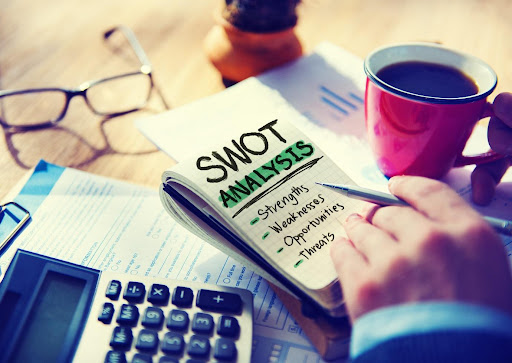 Strengths, Weaknesses, Opportunities, and Threats, or the SWOT strategic analysis model. It's an staple business analytic model that has served millions on millions of companies around the world, helping them to perform competitively in each of their given markets and taking them from strength to strength. SWOT analysis has been the basis of strategic planning for business for what feels like eons, and strategic business marketing has been no different. But is SWOT still relevant? Or does something like the SOAR analysis framework make more sense in 2023?
No matter how successful your start-up or already-established business is, thinking on your toes and finding ways and means to stay ahead of the game is quintessential. Take thriving niches like online gambling, you can be running the best online casino in Australia, the fact of the matter is, you still need to think outside the proverbial box. Now, whether this means applying SWOT Analysis or not is something we'll be discussing in this article.
Is SWOT too internally focused?
SWOT analysis is internally focused by design. Instead of looking at the market, and the pain points of consumers, it can fail to recognize a business doing poorly or trying to optimize the wrong things. This is especially true of businesses that have been around a long time.
Take, for instance, the business that was doing $50 million in revenues, but had very low margins for operation in net income contribution. Yes, outwardly, it was successful, but after diving deeper it wasn't doing as well as the internal business knowledge was worth.
A SWOT analysis will not be able to identify if a pivot could be a good business solution. While, in this case, the Weaknesses identification process could have identified that the business didn't have high enough margins, it would only be useful in determining how the business could raise these margins in the current market of operation.
Here, instead, a PLOT analysis could be a better determinant of strategic success. PLOT stands for people, learning, opportunities, and transformations and is a framework for disruption. While it won't work for every business, if stagnation is a problem, then PLOT could be the answer – for overall business strategy or for your marketing efforts, too.
Other types of analysis activities
If you're finding that SWOT is missing the mark for your analysis activities, then you'll be happy to know that there is a wealth of other solutions available to help understanding where to action change in marketing. Here are some of the best to take a look at in 2023.
SOAR analysis
SOAR stands for Strengths, Opportunities, Aspirations, and Results, which is a slightly different perspective than SWOT. The Aspirations and Results categories mean that your analysis is more forward-thinking and data-focused than the SWOT of the past.
NOISE analysis
NOISE is likewise a little like SWOT but building on the analysis model for a wider perspective. NOISE stands for Needs, Opportunities, Improvements, Strengths, and Exceptions. The Exceptions vertical here is important as it considers the previous four and determines what is already occurring.
PESTLE analysis
PESTLE is all about external influences and how these affect the business. It can be a good companion analysis to do alongside an internally focused analysis. Here, PESTLE stands for Political, Economic, Social, Technological, Legal, and Environmental, and marketers should consider each of these influences on the company.
Porter's Five Forces analysis
Porter's Five Forces analysis looks at the forces that might influence a company. These include competition in the industry, the potential of new interests in the industry, the power of suppliers, the power of customers, and the threat of substitute products. While this type of analysis can be less helpful than other to the marketing department, it can still be a good exercise to run.
Applying SWOT to the competition
SWOT doesn't need to be thrown out altogether as a strategic analysis tool. It still has its place in helping to determine what's clever to action within the company, particularly from a marketing focus.
Rather than performing SWOT on your own marketing efforts, instead, it can be far more illuminating to do this type of analysis on competitors or even those whose marketing efforts you admire – or with businesses who have found a lot of success.
By diving into another company's Strengths, Weaknesses, Opportunities, and Threats you gain a unique perspective on another company that you hadn't necessarily thought about. While it can take some time to run through this exercise with multiple companies – particularly if they have significant marketing efforts – it can be an invaluable experience to help guide your company towards where you could be doing better.
---
You may be interested in: Correctly Support Your Growing Business by Following These 4 Steps