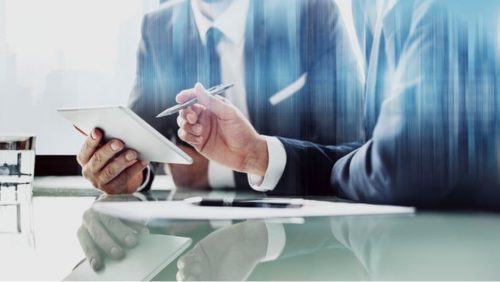 Many of those that have started their own small business may have done so with a partner, to gain expertise, and to bring skills to the company to grow and make it successful. As the business progresses and time goes on, interests and commitments may change, which may end up with one of the partners leaving the business. But how do you go about this? There are many considerations that you will have to think about when buying out a business partner – below, we will look in more detail at how to do this fairly and professionally. 
Buying out a partner means you will need to have the funds to do so, and even if you can fund this yourself, it may leave your business struggling financially. A merchant cash advance is a good way of freeing up cash flow if you are having difficulty making ends meet and can be paid back with a percentage of your card payments. 
Negotiate a value 
If your partner decides that it's time to leave the company that you have both spent time building up, you are going to need to negotiate a value that you must pay to buy them out. The leaving business partner cannot choose an amount that they think is best, similarly, the partner that is left cannot suggest a price that they think they are due. It must be a fair amount that represents what the leaving partner has put into the business. You can calculate a rough amount that may be due to the leaving business partner by figuring out how much their proceeds into the company would amount to if they were liquidated. It is best to consult a professional on this so that the value that you arrive at is accurate. 
Consult your agreement 
When going into business with your partner, you should have agreed in the form of a contract the outline of provisions for if either of you wants to withdraw from the partnership. By doing this at the start of the business, you and your partner can decide how you will value the business so that you both know how much you will need to pay if you decide to leave. One of the best features to include in your agreement is a yearly valuation of the company. This means you can keep up to date with valuations, so you are prepared if one of you decides to leave – this can make the process a lot easier. 
Valuation 
Preparing a business valuation can be tricky – and there are a few things that you will have to consider when it comes to weighing up the value of the business. You should consider the value of its assets, and the amount that your company makes in income, and you can use these to create a projection of how much the company is going to make in the future. You could also look at your competitors in the same area as your business to give you an idea of the price they were sold for. This way, you can come up with a buyout amount.  
Employ a professional 
It can be tricky dealing with the buyout of a business partner, and lines can become blurred – therefore you may find that employing a professional to help you deal with the terms and conditions may be advantageous to your business. You should enlist a solicitor to help you keep the process as professional as possible, and so that they can help you to iron out any technical details. They can also help you both to go over the fine details of the agreement. 
Finance options 
When you've finally agreed on how much your partner needs to be bought out, you're going to need to consider how you're going to finance this. You can do this by choosing various types of loans that are available to your business if you have good credit. When applying for finance to help you, you should check whether the lender you are choosing will approve you for buying out finance. Some lenders like banks may not allow you to borrow money from them as it is not being used to make the business better. That being said, there is a range of lenders online that can help with this – doing a bit of research and comparison can help you to find a loan perfect for you and your buyout amount.
---
Interesting Related Article: "What You Need Before Becoming a Business Owner"