Parents can call their children on their mobile to check where they are and what they are doing. But how do you know where they are when they don't respond?
As a father or mother, you know well what it means to worry because your son has not returned when he should have been back home some time ago. Without becoming paranoid, which is understandable given that they are your children, there are times when knowing where they are is of vital importance. Without becoming overly concerned and controlling, how do you monitor your children's whereabouts?
This article can show you how to monitor where your children are whenever you want without overburdening or pestering them with restrictive rules. According to https://cellphonetrackersoftware.com/, it is possible today to know where your children are at all times, as well as monitoring other smartphone activities.
If you are concerned about 'spying on your children,' it is important to point out that, in most cases, parents have said that installing a tracking phone app actually gave their kids more freedom. They had more freedom because their parents were less worried given that they could find out where they were whenever they needed to.
Let's look at three ways you can monitor your child's whereabouts as well as what they can and cannot do with their smartphones:
Use your Google Account on your Mobile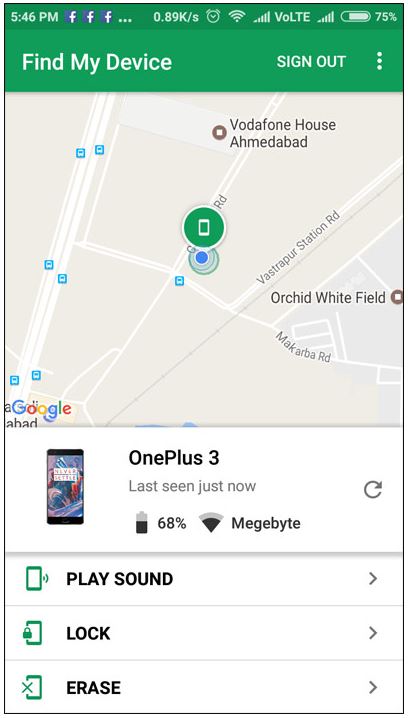 If you register a mobile with your Google account, you can limit what your children install. You will have access to filters from the Play Store, YouTube, and other apps. You will also be able to locate your child's mobile phone if you don't know where they are.
Look for the function called "Find my device". Once you have registered your mobile with your Google account, that function will appear in your device list. Access the page with your account details and click on the smartphone you wish to search. Google will put it on the map so you can check your child's location.
You can also use the App cellphonetrackersoftware.com with the Google app designed for this purpose. It is in the Google Play Store: You just need to install it on your mobile – not your child's.
Family and Mobile Locator
The previous function is typical of Android and is integrated into the system, so it is universal and without having to install anything on your child's mobile. There are also other applications that you can download.
One of the most recommended apps is Family and mobile locator. With it you can create a group for your whole family in which to register your partner, children, grandparents, etc. Each one will have his or her location point so that you can know where each person is at any time. The app allows for varying levels of privacy, which could be set by older members of the household.
You can receive alerts when a group member reaches a specific point, includes a private chat, allows you to enable circles within the application to give them more or less importance. Family and mobile locator is a relatively comprehensive app. It is free for everyday uses and includes extras such as in-app purchases.
Even though, as a parent, you want to keep your children safe, they should ideally know that you are monitoring them. Explain that it is your duty as a parent to keep them safe. Perhaps you could use a reward system or a set of milestones. When they reach a level of trust, for example, their level of privacy could be increased.
Your children are more likely to want you to trust them if they can trust you too. If you don't tell them and they find out that you are monitoring them electronically, that trust you so much want will go out of the window.
Since the advent of the Internet in the late 1980s and early 1990s, how we work, play, shop, socialize, and spend our free time has changed significantly. How we keep an eye on our kids has also changed.