One of the key tactics for reducing employee turnover and attracting better talents is employee appreciation. According to a recent study, more than 40% of surveyed employees who don't feel recognized will not feel motivated in getting their job done, and various other studies have suggested that employees would stay when they feel recognized and appreciated.
However, effectively showing recognition and appreciation can be easier said than done. Simply put, many companies' employee appreciation ideas are boring and not effective at all.
Still relying on generic employee appreciation methods like that boring Employee of The Month awards nobody cares about but don't know how to improve upon them? You've come to the right place.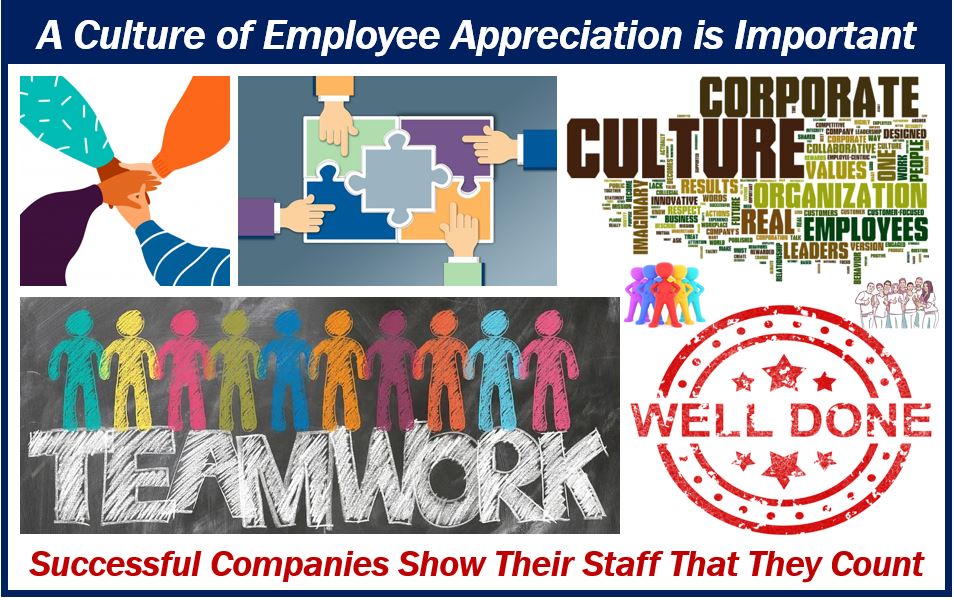 Employee Recognition and Appreciation Ideas
Here, we will share some creative employee recognition and appreciation ideas you can use right away, and let us begin.
Let Them Be Heard and Make Their Choices
It's very important to understand that recognition and appreciation aren't just about establishing a reward system and giving bonuses to employees.
Instead, it's far more important to make sure that appreciation is integrated into your company culture. A key way of establishing this is to make sure employees can voice their opinion and can make real choices.
Establish a system where management can listen to employees' ideas and concerns. However, listening isn't enough, make sure you also act on these complaints and use their ideas when it's feasible.
Whenever possible, let employees choose the projects they are going to work on (at least, provide some options). Make sure it's two-way communication, let them discuss their concerns before taking on a project, and voice your concerns as well.
This should be a foundation of your whole employee recognition and appreciation. You can give bonuses and rewards here and there, but if you don't listen to their concerns, they will not feel appreciated, ever.
Handwritten Note
A simple, but very effective appreciation technique is to give your employees a handwritten thank-you note, birthday greeting, anniversaries, or other performance milestones.
Why is this effective? A handwritten note shows that it's you who actually spends the time and effort, not your secretary or other people. Second, a handwritten note offers a personal touch that really shows how you care about them.
The best thing about this technique is that it's absolutely free. However, you can increase its value by combining it with the other ideas on this list.
Gift Cards
Gift cards are a sublime way to appreciate and treat your employees: they are tangible in a way that your employees can understand its value immediately, and it's flexible especially if you allow them to use the card on multiple merchants of their choice.
On the other hand, gift cards are also versatile for you, the employer, since you can easily present gift cards at varying price points so they can easily scale with your budget according to the specific employee's milestones.
Prime Parking Spot
Another simple but meaningful appreciation trick is to reserve the front row parking spot for the employee of the month or an employee who has reached certain milestones. You can make a custom parking sign to further enhance the value of this gift.
Mandatory Day Off
Seemingly counterproductive, but a great way to reward top performers is by forcing them to take a day off. You can also combine this with other ideas, like giving them a ticket for two for the next Lakers game. Make sure to prohibit them from answering any work-related emails or phone calls.
Lunch on The Boss
A very simple gesture to show appreciation for the whole team. This is also a great opportunity to have a relaxed time with your team, hear their concerns, and also learn about what kinds of recognitions they'd appreciate.
The better you know your people, the better you can appreciate them genuinely.
Video
Similar in idea to the handwritten note, but this one takes even more effort (and probably, teamwork). You can, for example, record videos of the whole team appreciating the top performer of the month (or a senior employee after certain years of service), and make a cool montage video.
Nowadays, there are various free tools and even mobile apps that will allow us to easily edit videos on our phone, so this one can be fairly easy and affordable to execute.
Career-Based Rewards
For productive and "workaholic" employees, a great way to show appreciation is to give them career-based rewards like sending them to a relevant training course, leadership seminars, and any classes they'd like to take.
You can extend this reward to classes that aren't directly related to their current work, and the message you are sending here is that you care about their development and you are willing to invest in them.
Creative Wall of Fame
Yes, we've discussed how a wall of fame and employee of the month awards are boring, but there are creative ways we can use to keep them attractive and fun. Design your wall in an attractive wall, and put it in areas visible to many people.
Another option is to develop a digital wall of fame on your website. While it might be impossible to put everyone on your website, you should feature a significant number of employees on your website, and feature them on your social media when possible.
Food At Work
Everybody loves food! And bringing delicious food to the workplace can be an effective way to improve your employee's morale. You can invite your employee's favorite food trucks to the office (and negotiate a discounted rate), or if you have a kitchen in the office, you can also invite a celebrity chef to cook there.
Food at work is often the biggest concern of many people working in the office, so don't underestimate this one.
How Guusto Can Help You
Guusto is a professional employee recognition software designed to help companies establish and manage their employee appreciation and recognition programs with gift cards that can be redeemed at a variety of popular merchants. With Guusto, you can set up appreciation and recognition initiatives like quarterly bonuses, employee milestones bonuses, and more with ease.
Guusto will ensure you can consistently provide timely and meaningful rewards and recognition, helping your business in attracting, engaging, and retaining the best possible talents in your industry.
---
Interesting related article: "What is Motivation?"