If you own an IT business firm and want to safeguard the financial and physical status of your company, going for insurance is a must. Since you are in charge of almost any decisions concerning your business, going for IT insurance should not be overlooked. It's a critical decision that can save you from a lot of trouble and financial risks.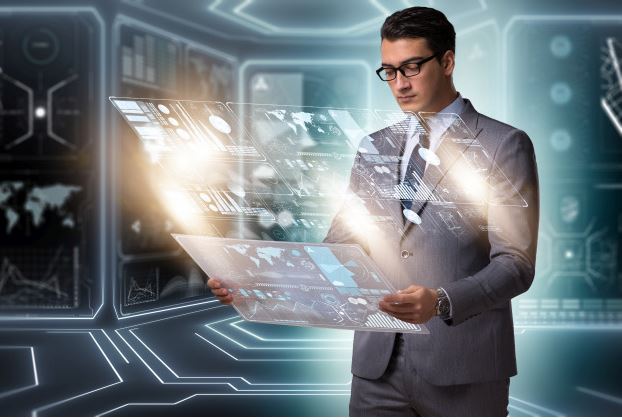 A wise businessman understands that company insurance is as vital as a perfect business plan, product development, or an effective marketing strategy. This ensures the health and longevity of your business.
The primary purpose of insurance is to secure the stability of the company, especially during disastrous and unwanted events or circumstances. To help you decide whether your company needs an insurance or not, especially if you're in the digital trading and industry, we've broken down the different ways your business will significantly benefit from an insurance provider.
Facts About IT Insurance And Advantages Of Having One
There are plenty of insurance providers out there. Once you've decided to get one for your company's health and stability, you have to check insurance reputations, claim coverage, and it's policy. It has to provide transparency throughout coverage and can answer your queries efficiently like it-haftpflicht.versicherung as one of the leading insurance providers across the globe. They have been in the industry long enough to build a solid foundation of trust through experiences.
IT Insurance Reduces The Impact Of Financial Risks
Building a company has risks from the first day, and it's essential to plan appropriately with precise support. Insurance protects a variety of accidents that may happen across the firm. Getting primary liability insurance reduces any possible financial risks.
Insurance helps cover claims from property damages or personal injury while on duty or on the site. Aside from that, check for insurance providers that include repairs and cost from property damage. Your insurance will protect the company from any financial risks from accidents and lawsuits due to injury or damages.
For most businesses that rely on inventory or equipment to operate, it's crucial to secure your premises against unwanted events such as theft, damages, or disaster such as a fire. These disastrous turn of events are inevitable and may occur to your company wherever you are.
With a company being insured against loss, you'll be confident that assistance is always ready. For most companies who've been operating for years, a reputable insurance provider can help maintain investments for generations from your company. Regardless of what threatening disaster may fall, you're confident that it will be taken care of properly.
Reduces Financial Burdens In The Aftermath Of A Tragedy or Disaster
It's essential to secure your company from the possible damage and the aftermath of the disaster. Anything that will threaten your company's existence or operation is considered an emergency. Whether a claim about the service you offer, delayed projects, or relocation of the company, there is perfect fit insurance for your business.
It Helps Take Good Care Of Your Employees
Your employees are vital to access the success of your business. Providing adequate security for them to perform in the most excellent condition is essential.
For this to happen, you'll need to safeguard their well-being without breaking the bank. Health insurance for your employees is critical. With this, there are plenty of insurance options you can check that will benefit both you and your workers.
It's vital to find reliable insurance that can protect your business in the worst-case scenario that judgment befalls against your interest. Insurance can provide a barrier of financial protection from cost or damages that may affect the company's income.
It Provides A Strategic Plan That Secure Business Longevity
Insurance helps you secure the longevity of your business should there be any damages or disastrous events happen around. With strategic management and planning, finding an established tool such as company insurance, you'll be confident that these steps have fruitful outcomes over the years.
Conclusion
Once you've started a business, going over to something and investing with health, consistency, and longevity of your business status is vital. Insurance removes the uncertainty of the market by strategically planning and managing uncertain events and turns them into potential business growth.
---
Interesting Related Article: "What is Insurance?"
Video – What is Insurance?