When the ongoing global pandemic began to unravel, everyone was aware that it would have a massive impact on the Indian economy, as it would on economies in all countries. At the end of August, numbers regarding the first quarter of 2020 started to come out, and they showed that India's GDP had contracted by 23.9%, as it set the record for the worst quarter ever. The event marked the first time in over forty years that India's GDP registered negative growth.
Amongst those most impacted were the construction and hospitality sectors. The first saw revenues drop by 50.3% in the first quarter of 2020, while the latter saw a fall of 47%. Manufacturing also did horribly, registering a drop of 39.3%.
While some may have believed that the IT industry would have a good chance of passing these trying times unscathed, that did not prove accurate.  Experts predicted that Tata Consultancy and Wipro would mark revenue dips in the range of 5% to 10%. The first quarter numbers showed just that, as Tata Consultancy reported a 13.8% slip in revenues, and Wipro recorded a 5.3% fall.
According to Aniket Pande, IT sector analyst at leading brokerage firm Prabhudas Lilladher, the results reflect business uncertainty from the current global crisis, the accompanying lockdowns, and demand pullback. However, the IT sector should prove resilient and bounce back faster than all other industries. Many expect growth opportunities to emerge following the end of the pandemic in the cloud, data services, and digital banking sectors.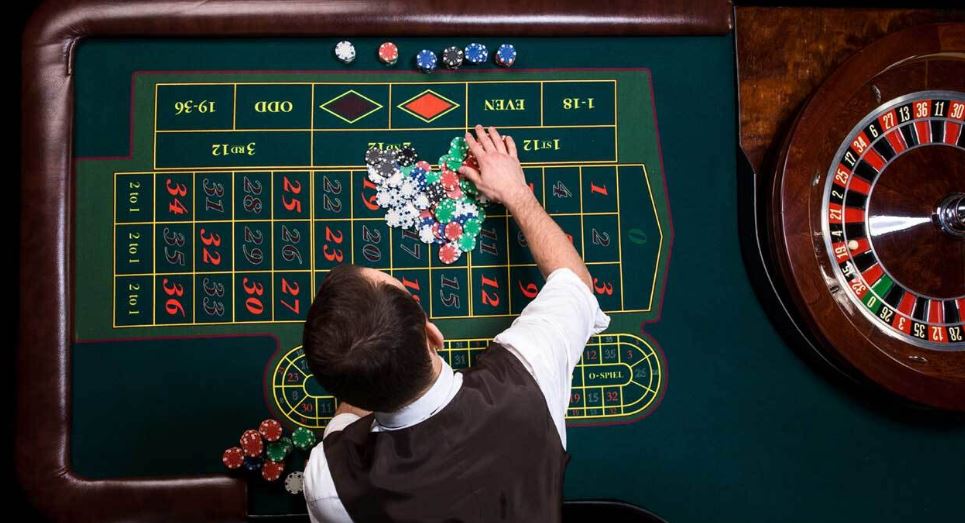 Live Dealer Casinos Are a Rare Thriving IT Sector 
While a significant portion of tech companies are currently floundering, the online casino business is booming. Interest in playing games of chance on the internet is higher than ever, with most players preferring online slots or live casino games with dedicated dealers. Live casinos are not a new thing, as the first one became operational in 2003.
However, due to advancing smartphone technology, they are now available to play via mobile devices. With the rise and widespread adoption of 5G, lag will become non-existent, and player numbers should sky-rocket once people discover that they can experience casino gaming from anywhere.
Outdated laws do not allow entrepreneurs to operate online casinos from within India's borders, but nothing is legally stopping Indians from playing at offshore sites. Many residents enjoy these activities because providers such as Ezugi offer Indian-specific live table games such as Andar Bahar and Teen Patti. They let Indian players go up against a Hindi-speaking dealer situated in a casino-like studio.  Naturally, players can also test their luck at Blackjack and Roulette.
The online casino sector is growing at about $8 billion per year, and it should double in size over the next seven years. It is one of a few rare IT fields thriving amidst the pandemic.
Fintech Investments Surge Despite Pandemic

Another area that business people are pouring money into is digital banking. In 2019, investments in India's Fintech industry grew substantially, and per a MEDICI report, they also did so in the first half of 2020.
The increase was a whopping 60%, compared to the same period in 2019, touching $1.47 billion. That said, many of these deals got agreed upon before lockdowns in March, and we'll have to wait for the full-year numbers to come out to get a clearer picture of the 2020 goings-on.
Going by the mentioned MEDICI report, at the end of June 2020, there were 2,174 fintech startups in India. The two top headquartered cities for such companies were Mumbai and Bengaluru, due to the skilled labor available. Improved broadband connectivity and lower operational costs are responsible for the growing number of startups choosing to run their business out of smaller cities.
No doubt, the pandemic accelerated growth in many IT segments, with digital payments leading the way thanks to a surge in online shopping and digital bill payments. However, many wonder if Indian tech companies compete with foreign juggernauts. Amazon and Google already have a foothold in the market, and Facebook's WhatsApp Pay just launched to over twenty million users.
---
Interesting related article: "What is a Wager?"