The Italian Serie A is one of the best European leagues and no one can deny that. Lots of legends of the game have initiated their brilliant careers in Italy and this season is no different, as some clubs have potential world class players just waiting for the perfect opportunity to flourish.
In this article, we are going over three games for the weekend. These are the matchup between Roma and Sassuolo, Inter Milan and Bologna, and last but certainly not least, Juventus and Torino.
Before actually getting into the article, we are going to address the importance of our author Kate Richardson in the build up of this piece of content. She has done the thorough part of researching as well as writing the main ideas of this text. You can easily check her out here.
Roma – Sassuolo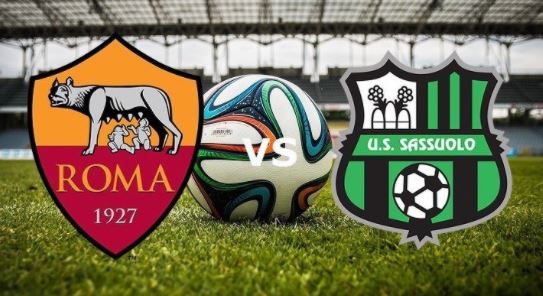 Roma and Sassuolo face each other in the 10th matchday in the Italian Serie A. The match will take place on Sunday, December 6, 2020, and as these two clubs have currently some of the best attacks in the competition so far, we are expecting an open game with lots of goals.
Hosts Roma, led by Portuguese coach Paulo Fonseca, are in sixth place in the competition with 17 points added and were in a series of 3 consecutive victories, before losing the away game to Napoli last week, by 4-0.
Sassuolo is having a very interesting campaign as well, currently sitting third place in the table, with 18 points added, ahead of the likes of Juventus, Atalanta, Lazio, and even Roma themselves.
Key points of the prognosis:
Sassuolo have scored 20 goals in their last 12 matches.
Both clubs have scored six goals in the last two matches
Roma have scored more than 2.5 goals in 4 of their last 5 Serie A games
Sassuolo have scored 12 goals in their last 4 away games in Serie A.
Given the offensive nature of both sides, we are expecting nothing less than over 2.5 goals in this clash, so this should be a great opportunity to make that lovely betting cash!
Internazionale – Bologna
In the tenth matchday of the Italian football domestic league, Inter Milan hosts Bologna on Sunday, Dec 5. Of course, the hosts are clear favorites to win this match against Bologna.
Fighting in the title race against local rivals AC Milan, Inter Milan currently sit second in the table with 18 points added, against 23 points of AC Milan. The Nerazzurri count on a devastating attack that has already scored 23 goals in 9 matches.
Bologna is in the middle of the table, in tenth place with 12 points, 6 above the relegation zone and apparently, they will face no major difficulties to guarantee their place in the league for the next season.
Some useful stats for the betting prediction:
Inter have already scored 23 goals in 9 Serie A matches.
Inter have scored 6 goals in the last 2 games.
Bologna have lost 6 of their last 7 away matches.
The visitors are in a series of 12 consecutive games conceding away goals.
Playing at home, in a great form and having a lot of firepower in front of the attack, we believe that Internazionale will have no big problems in winning this match and adding the 3 points!
Juventus – Torino
What a way to finish our article. The Turin Derby! These two clubs from Turin will face each other in the 10th round of the Italian Serie A, with reigning champions Juventus hosting Torino on Saturday, December 5.
Cristiano Ronaldo's Juventus are in fourth place with 17 points added, 6 away from leaders AC Milan and in great need of grabbing a winning streak to close the gap between their main rivals in Italy.
On the other hand, Torino's season has been a disaster thus far, as the visitors occupy the 18th place with only 6 points added, and currently in the relegation zone, something that would be unthinkable for the fans of the club.
Check out some stats ahead of the Turin Derby:
Juventus have scored 18 goals in 9 matches.
Despite being in the relegation zone, Torino have 16 goals scored in 9 matchdays.
Torino have scored more than 2.5 goals in 8 of their last 10 matches.
In a derby that is usually offensive, we believe in a high-paced game, with Torino also having its chances and with over 2.5 goals!
Conclusion
Some very interesting games on the weekend in the Italian Serie A. Our picks were: Roma vs Sassuolo – over 2.5 goals; Internazionale vs Bologna – Inter win; and Juventus vs Torino – Over 2.5 goals.
As you can see, the over 2.5 goals market is very common and can be really profitable as well! In case you are looking for a place where you can have daily football predictions and match analysis, go ahead to mightytips.com, as they are absolutely what you are looking for!
---
Interesting related article: "What are Games of Chance?"