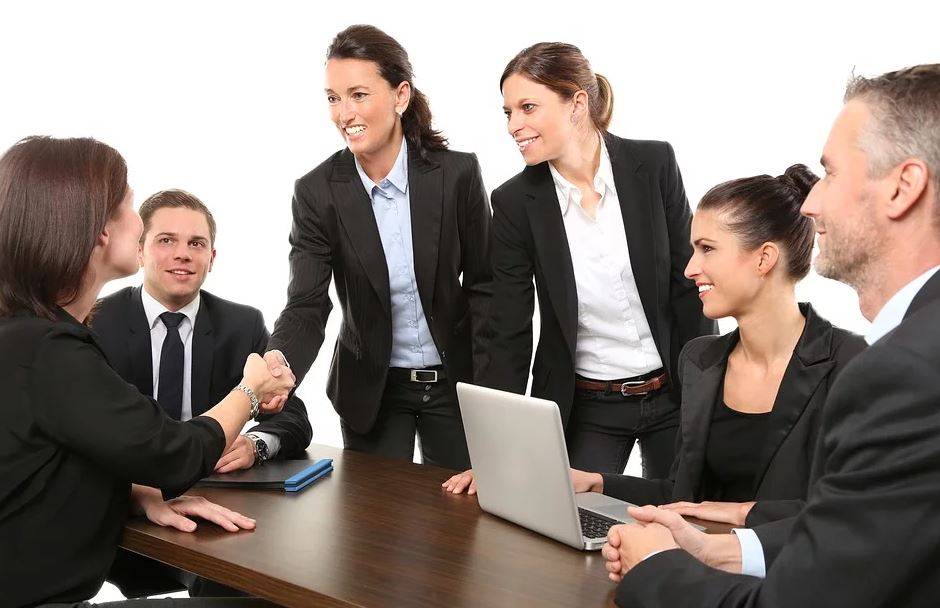 It's a well-talked-about fact that it costs exponentially more money to recruit new employees than retain current ones. As entrepreneur Jason Kulpa explains, this emphasizes the importance of creating employee retention programs that work.
Excessive employee turnover can quickly become an unmitigated financial disaster. During the height of the pandemic, employees all across the country were seeking new work. 
What employees wanted before the pandemic has changed since it first began two years ago. So, what can employers do to reduce turnover in their organization?
Here is how excessive turnover can impact a business and how you can create a workplace culture that makes employees want to stay.
The State of Turnover in the U.S. 
Companies have experienced a mass exodus of employees over the last year. For the last three months of 2021, at least 4.2 million people quit their jobs — every month.
According to the Bureau of Labor Statistics, in December, 2.9% of the total U.S. workforce voluntarily quit their jobs. Why? Of course, there is no one particular reason but rather a multitude of reasons. The pandemic forced many people to re-assess what's important to them in life, and a big part of life is work.
What once was important to people — the fact that they even had a job — is no longer as important. Instead, employees value respect, flexibility, compassion, and ancillary benefits. 
If employees felt they weren't getting what they needed and deserved with their current job, they simply left. And they didn't even care whether they had another job lined up.
The Impact of Turnover
There are many ways in which high employee turnover affects a business. For one, it can cause a significant disruption in production.
If you don't have a replacement in place when an employee leaves, that puts extra pressure on other employees who must pick up the slack. It can have a significant trickle-down effect on the rest of your workforce, eventually resulting in even more turnover.
In a front-facing view, turnover can significantly impact the customer experience, which ultimately can affect your sales. If you don't get a handle on employee turnover before it's too late, it can sink your company.
How to Prevent Employee Turnover
The key to handling employee turnover is to prevent it from happening in the first place. Jason Kulpa says no company will be able to eliminate turnover altogether. The key is to keep it under control and prevent it from becoming a massive problem.
One of the best ways to prevent employee turnover is to create opportunities for employees to grow and advance their careers. This could include educational and training opportunities. In addition, it could consist of allowing internal mobility so employees not only have the opportunity to move vertically up the corporate ladder but also horizontally if they would rather be in a different department.
It has always been important for companies to offer competitive wages. What's different today compared to the past is that compensation now needs to include more than just salary. It needs to include an impressive and understanding paid-time-off policy. It needs to include health insurance and programs that help support employees' physical and mental health.
Employers can play a huge role in their employees' wellness, not just through a benefits package but also by being compassionate and sympathetic. Be flexible when you can, and always try to understand stressors that could be impacting your employees' well-being.
Finally, create a transparent and inclusive workplace culture that encourages and rewards participation. When employees feel like their opinions are valued, they feel respected. And when they feel respected, they're less likely to leave for the possibility of greener pastures elsewhere.
About Jason Kulpa
Jason Kulpa is a serial entrepreneur and the Founder and CEO of UE.co, San Diego's Fastest Growing Business multi-year award winner, and a Certified Great Place to Work multi-year winner. Jason Kulpa is a San Diego's two-time winner of the Most Admired CEO Award of the San Diego Business Journal and also a semi-finalist for the Ernst and Young Entrepreneur award. Under Mr. Kulpa's leadership, in 2018, his teams volunteered at over 24 events and worked side-by-side to improve the San Diego community. They hosted a gala dinner benefiting individuals with autism, cheered on Special Olympic athletes as they broke their records on the track, and brought school supplies and cold-weather gear to students impacted by homelessness. Jason's mission is to bring awareness, support, and inclusion for special needs causes.
---
You may be interested in: Why Hiring a Professional Recruitment Agency Saves You Time and Money