The coronavirus pandemic has hit the world hard. Since the virus started spreading, countries have entered lockdown while their citizens got sick, and the entire global economy has been negatively impacted. However, individual businesses still struggle to survive. Owners and managers scan the news to see how their industrial competitors are faring to plan their strategy for staying afloat during this never-seen-before situation.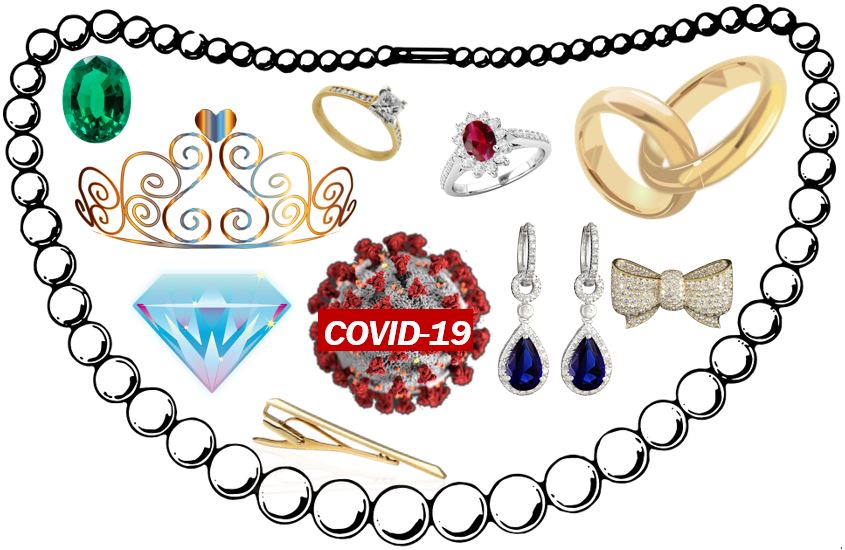 The jewelry industry's store owners and company executives are no exception. Jewelry sales have been wildly volatile during these past few months, but customers are still looking, and you can find help at Adina's Jewels if you need it.
Early Impact of COVID-19 on the Jewelry Industry
The numbers are in for first-quarter sales for global jewelry sales, and those numbers are not good. Forbes reports that overall, jewelry sales were down 39%. Weddings drive sales, in an industry otherwise regarded as a luxury provider, and nuptials were canceled all over the world.
As time has dragged on during this crisis, some couples are choosing virtual weddings or very private affairs. Smaller weddings result in fewer jewelry sales, so the wedding market is not expected to rebound soon. That is terrible news for the jewelry industry.
However, even though the number of sales decreased, the price per stone rose by 13% between February and April. That markup saved the industry from its 72% drop in individual sales at that time. As the number of travel restrictions decreased in May, jewelry sales started to recover as consumer confidence rose. Mother's Day significantly boosted sales during this time frame.
What Future Do Experts See for Jewelry Stores?
Economists and business CEOs are scrambling to understand the impact of COVID-19. But, some interesting developments have come up in this unique time that may indicate how future sales will go. First, travel restrictions and stay-at-home orders have globally impacted the number of loose jewelry that are making it to the jewelry exchanges.
In Africa, diamond mining has slowed considerably. That fact may account for the increase in the cost of loose stones. When inventory drops, prices traditionally rise. Interestingly, sales of diamond stud earrings are rising.
The luxury market saw limited increases in the number of sales. Experts believe that affluent individuals may have purchased more expensive items than usual as they suffered through the boredom of lockdown. Fine jewelry is often bought as a hedge against economic downturns, so this increase was predictable. The current sales scenario for jewels operates in direct opposition to the intensity of area outbreaks.
When coronavirus case numbers surge, jewelry sales decline. Once customers are more mobile, sales begin to recover. Globally, sales rise and fall at different times depending upon the current public health state of a geographic region. Until the virus is checked, disruptions in jewelry sales are likely to continue.
COVID-19 plays havoc with retail industries worldwide. It has hit the jewelry industry harshly. Sales dropped precipitously in the first quarter but slightly rebounded in the second as stay-in-place orders lifted. Global mining for gems has been impacted with fewer loose jewels currently sent to the Jewelry Exchange. Large economies have experienced major upheavals due to the pandemic, and the jewelry industry is not expected to make a full recovery until the virus is contained.
---
Interesting related article: "How to check that gold or silver is authentic."