It is well said, "Every human is born with abilities but mindset and actions filter the best from the rest".
Meet Mr. Jitendra Vaswani an Indian Expert Digital Marketing Strategist and Consultant, Trainer, International Keynote Speaker, International Best-Selling Author, and Podcaster with 8+ years of experience who never believed in settling for less.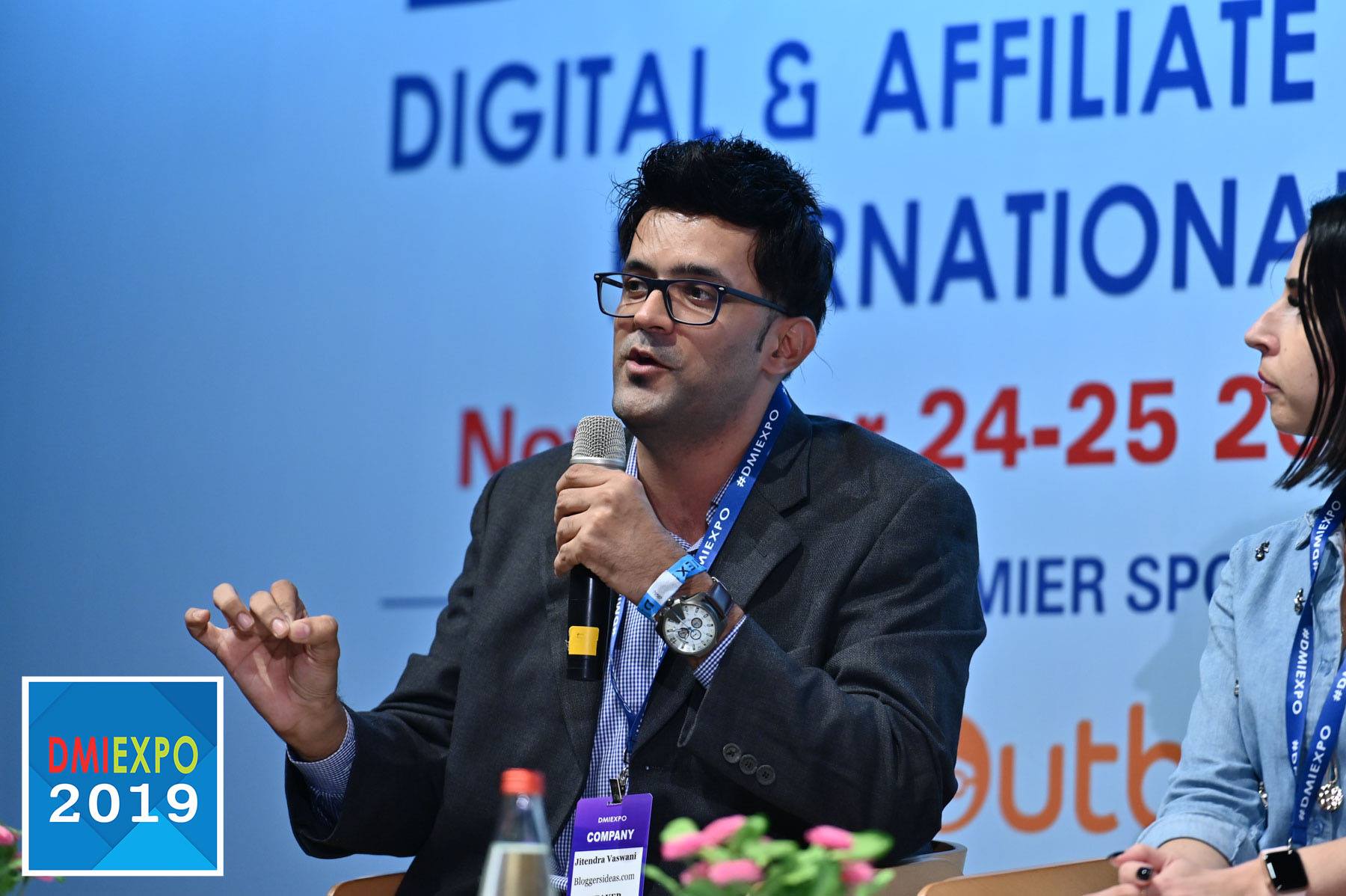 In the span of 8+ years, he has trained 10,000+ Digital Marketing professionals and has spread his knowledge across various countries. Here you will get to read about his life in brief. 
Journey of Building Brands and Covering Milestones
Jitendra Vaswani started his career in 2012 as an SEO Executive after graduating in Information Technology from Rajasthan Technical University. Despite being an IT graduate, he found his passion in Digital Marketing and he decided to quit his field of Information Technology and began his journey in the vast world of Digital Marketing.
Until 2014 he managed to serve high-end brands like Zopper, Firstcry.com, etc. where he earned expertise in SEO link Building Techniques, Competitor Analysis through SEO Tools, Blog Posting, Data Traffic Analysis, SMO, Activities to Build ranking, profile, and traffic, etc. Then finally in 2014, he founded his own Edutech brand Digiexe in Jaipur to help people use his knowledge.
Digiexe is a training platform from where Mr. Vaswani decided to impart his knowledge of Digital Marketing to students, professionals, and Business owners. Now Digiexe has become the first choice of aspiring learners. During 8+ years, he has helped his 4000+ students build their bright careers through his Digital Marketing Certification Course.
To date, Digiexe has expanded its service arena and provides services related to Online Marketing, Websites Designing & Development, and SEO with the strength of  20 employees and has delivered 1500+ successful projects.
Apart from Digiexe, Mr. Vaswani started another brand SchemaNinja which has the target to help clients out by enhancing WordPress SEO and enhancing performance by generating leads faster and increasing the customer conversion rate of the website through expert recommendations.
He also started his other brand Crazythemes in 2021 which aimed to provide tips and tricks, reviews about Digital Marketing Norms, and News about WordPress.
BloggersIdea.com is his playground which Mr. Jitendra Vaswani started after 2.5 years of experience. He writes his blogs and posts Interview videos and podcasts with experts in the field of SEM, SEO, Affiliate marketing, Site Building, etc. across the globe such as Neil Patel, Gael Breton, Kyle Roof, Shaw Collins, etc on this website only. BloggersIdea.com has reached the milestone of a 1.9 Million+ click-through rate in 12 Months. 
Other Popular Side Hustles
In addition to creating brands like Digiexe, SchemaNinja, BloggersIdea.com, and Crazythemes. He also started running his Podcast Series "Inside A Hustler's Brain Podcast" where Mr. Vasvani shares his creative insights with other real-time hustlers about building an online business and inspire people to implement those insights into their business and create their online brand presence strong which is sheerly appreciated by the audience. This podcast is widely available on many popular platforms such as Spotify, Google Podcast, and Anchor.fm.
He has also authored a book named "Inside A Hustler's Brain: In Pursuit of Financial Freedom" which was quite appreciated by the readers and over 20,000+ copies have been sold worldwide till now. He wrote this book to shape his ultimate goal of making people aware of the power of digitization and teaching them how to build their businesses through the right strategies and stay driven. He aims to spread the idea to people of not settling down for something small and making their dreams a reality.
He has also achieved a milestone by being appointed as an Ex-Brand Ambassador of Payoneer- an International Payment Solution Company.
You will find his social media filled with his experience from his Digital Nomadic Lifestyle and his speaking sessions where he keeps hustling by arranging meet & greet sessions across the globe in his free time for his admirers and living a life full of enthusiasm for learning and sharing from the people and to the people.
---
You may be interested in: 5 Reasons Why We Love Side Hustles