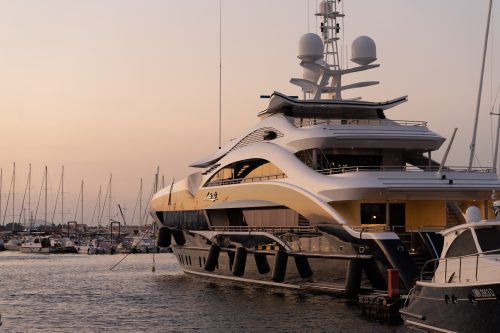 Marine stereos have evolved a lot with the advancement of technology. Even that the Marine Audio Systems are available in different sizes, functions and shapes for the yachts and boats. Above all, selecting the right marine audio speaker is substantial to you as your yacht will have to tolerate a lot of things including temperature, moisture, humidity or some extreme weather conditions. For such situations, you must have to select an audio system that is a durable and robust marine system. That's why JL audio marine systems are preferred due to their boldness in every condition. They can be easily available in all sizes depending upon your choice. In short, JL marine audio speakers are idyllic for yachts and boats. Here are some basic and important points that you must consider before selecting or buying any marine audio system for your yacht.
Things to Consider
As been having zero or slight knowledge about marine audio systems, people get confused while selecting the right one for their boat. An audio system must be durable, reliable and smooth sound-producer for the marines. While buying the audio systems, some most crucial things are discussed below:
Sound Quality
Most of the boaters claim the incapability of their marine audio systems to produce high-quality sound. High-class speakers like JL audio speakers never produce rattling noises or something like that which other common speakers do. Although, the quality of sound also depends upon the type of genre you like. For example, for some high bass songs, you'll be needing a JL audio Marine subwoofer to meet your required sound quality and vice versa.
Size of the Speaker
Keeping the quality as one factor, you also have to get the right-sized JL speaker so that it can be installed in your boat with no trouble. JL audio Miami offers marine speakers probably of every size. On average, most boaters like to have 7.7 inches speaker for their yachts but some music lovers are so much passionate about it that they consider them to be at least 8.8 inches or more.
Handling Power
Power is only adorable when you can handle it. Otherwise, there's no use in it. JL Audio marine speakers are so much efficacious due to their power handling capacity. You'll have to determine its wattage or RMS value before selecting the speaker. To handle these high-class and quality speakers, JL audio amplifiers are highly considered.
Waterproof Technology
The first and foremost requirement of a marine boat is to have waterproof speakers. That means the whole audio system must be coated with boards that avoid humidity corrosion in the systems. The JL marine audio system is impervious to rain, water splashes, sunlight, etc. Your yacht audio system must have to be waterproofed to meet the high-quality sound standard. Otherwise, you'll continuously hear the noise, or maybe at some point, your audio system flops.
JL Sound Systems Include
JL Audio Amplifiers
These are the new high performance and weather resistant Jl amplifiers empowering the low-quality signals to withstand the JL marine audio standards. Spending decades of engineering in changing the design of the amplifier have made them unconventional in terms of sound handling and audio quality. Another innovative technology of amplifiers, known as MDH marine amplifier is the next-level thing. It consumes less current per output watts while giving a super-sonic quality. With such state-of-the-art models, you are guaranteed to get the exact model, fitting your yacht audio system's needs. Jl audio marine amplifiers are designed in a way to create prodigious audio in your vessel.
JL Audio Enclosed Subwoofers
JL audio enclosed subwoofers are perfect for the owners of the yacht where the bass is their top priority. They are some serious type of products by becoming an essential part of the Jl marine audio system. These subwoofers are made of 100% fiberglass, making them rigid for better bass performance and durable for a long time. Running boats produce a huge amount of low-frequency noises, which a small range speaker can't overcome. That is where adding a subwoofer gives you better sound quality, overcoming the low-frequency noises and will help your whole system to sound clamorous and cleaner. These subwoofers with their drivers installed are available in black and white finishes offering a type of bass experience that has made it on top of the list in the sound and automotive industry.
JL Audio Marine Enclosed Speakers
JL Audio Marine enclosed speakers are well known for the quality of their audio output. Designed for marine vessels, these enclosed speakers are available with or without locks. Currently, there are 2 types of speaker systems built including M3 with higher power handling, excellent output capability, a larger tweeter and a standard speaker system that can fit into any standard speaker system and the M6, which is a speaker system designed for a high-end audio experience and is ideal for events. Both of the models are available with RGB lighting as well.
The Conclusion
JL Marine Audio is, without a doubt, an excellent product of marine audio programs. It is designed for amplifier circuitry, and its iconic subwoofers are fitted to eliminate low-frequency noise and other electrical noises. JL Marine speakers can be as large as any other installation vessel conforming to your marine yacht requirement. In particular, marine Jl audio speakers are ideal for your yacht, whether you look for the M3 series or the M6 series.
---
Interesting Related Article: "Is Technology the Secret to Sailing's Resurgence?"