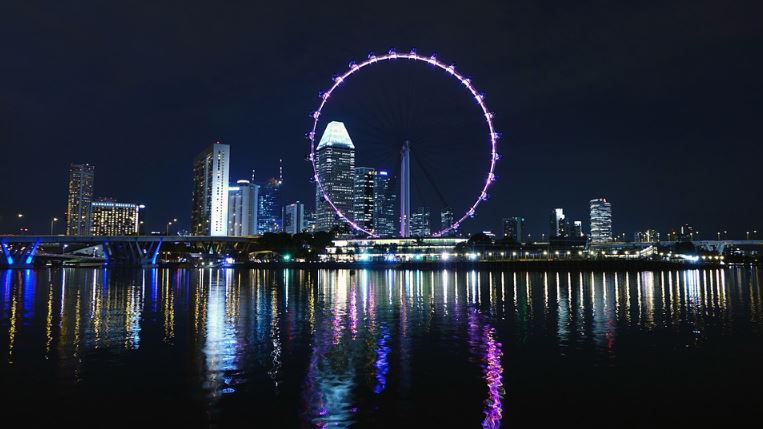 For decades, companies across the world have seen Singapore as a great place to do business. Many have even set up a business there. It has one of the most business-friendly environments in the world, an efficient infrastructure, a stable government, and an attractive tax regime. According to WorldAtlas.com, Singapore's GDP per capita, at $103,720 is the third highest in the world, after Qatar and Luxembourg.
MediaOne, which has some useful tips on how you can succeed in marketing your business in Singapore, makes the following comment:
"The booming Singapore economy greatly motivates local and foreign investors to start businesses here. A recent report showed that there are more than 400,000 corporate entities in the country and 60% of them are owned and operated by sole traders."
Let's look at some of the advantages of opening a business in Singapore:
Ideal Business Environment
Corporate Tax
Singapore has one of the most business-friendly corporate tax rates in the world. It's tax filing and reporting systems are also straightforward, transparent, and efficient. Corporate tax (UK: corporation tax) is the tax that companies pay on their income.
Companies pay a flat rate of 17% tax on chargeable income. A business calculates its chargeable income by taking its taxable revenues and subtracting deductible expenses.
Compared to 30.86% in Japan, 25% in Indonesia, 24% in Malaysia, and 35% in India, Singapore's corporate tax rate is extremely attractive for companies.
Skilled Workforce
High-skilled employment in Singapore, as a proportion of total employment, is the highest in the Asia-Pacific region.
Mercer and the World Economic Forum reported that 54% of the country's workforce is highly skilled, which is higher than in Australia and New Zealand, two advanced economies in Asia Pacific.
A Sound Economy
For many years, Singapore has been able to boast a AAA credit rating from Standard & Poor's, Moody's, and Fitch Group. It is the only Asian country ever to have achieved this rating.
Even though its population is just 5.6 million, it has the world's eleventh largest foreign reserves, which in May 2019 stood at US$294.4 billion. The United States, with a population of more than 325 million, registered foreign reserves of US$128 billion.
There are over 7,000 multinational companies from Europe, Japan, Australia, and the United States, plus more than 1,500 from China in Singapore. India has more than 1,000 companies operating there.
Singapore has signed more than ten free-trade agreements with other nations, trading blocs, and regions. It signed EUSFTA (EU-Singapore Free Trade Agreement) in October 2018.
According to Wikipedia:
"Singapore has the world's highest percentage of millionaires, with one out of every six households having at least one million US dollars in disposable wealth."
Singapore is the world's third largest foreign exchange centre. It is the second largest casino market globally and the world's third-largest oil-refining and trading centre.
Its largest corporations are in banking, telecoms, manufacturing, and transportation. Many of them started off as state-owned businesses which were later privatized on the Singapore Exchange.