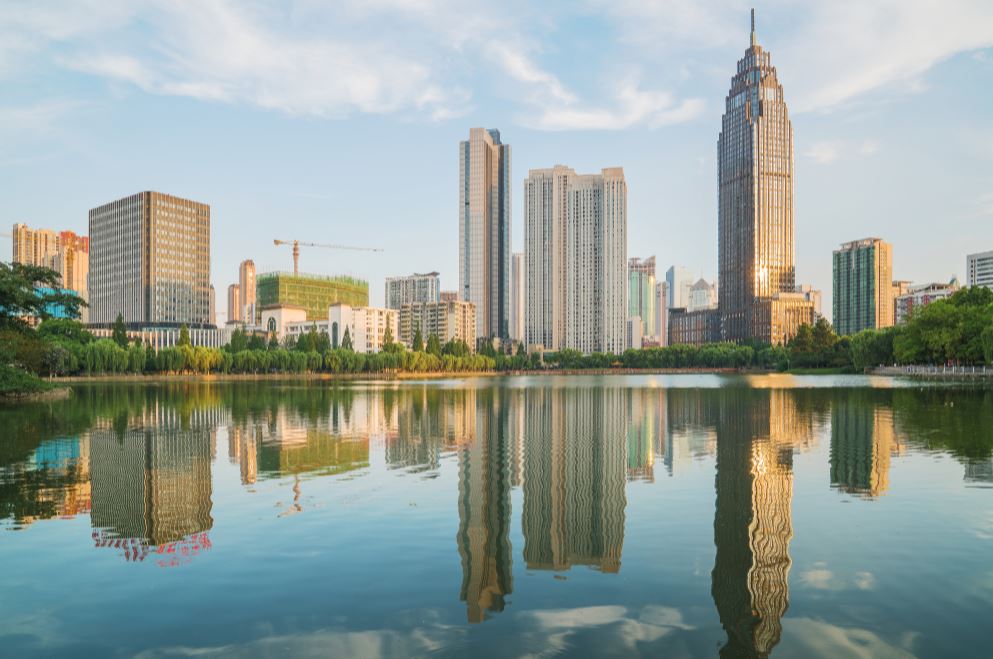 The coronavirus pandemic has left much of the world grappling with an economic crisis, and while China has begun to regain ground over the past few months, there is still a long road ahead for its recovery. 
But what could be done to ensure it gets back on track?
With the world-altering impact of Covid-19, few countries have felt its financial repercussions as strongly as China. Their economy was among those most affected by lockdown restrictions, and their future remains uncertain regarding economic recovery. Nevertheless, many economists remain optimistic that potential solutions may arise for one of the global frontrunners in commerce and trade.
However, Kavan Choksi has some insight into what he believes it will take for this superpower nation to recover from challenges and return to the path of growth. Read on to learn more about his perspective on the road to China's economic recovery so you can be well-informed when evaluating potential investments.
According to Kavan Choksi, China is emerging from stringent containment measures to stem the tide of Covid-19. Yet, as life resumes and businesses reopen their doors, economic prospects lingering from their downturn remain an issue if not properly addressed. At stake are factors such as China's sagging real estate industry, weak productivity growth, and unabating COVID worries: all putting pressure on its economy for 2023 unless meaningful reform takes place soon.
Exploring the Potential Benefits and Risks of China's Economic Reopening
Despite an ongoing effort to improve the accuracy of China's economic indicators, recent growth figures have reignited skepticism about their reliability. With a closer look at the nation's data-gathering process, it will be interesting to assess whether these numbers truly capture China's impressive pace of development.
China has managed to break the mold in this global pandemic with its remarkable 3% growth rate for 2022. While a tremendous achievement considering recent circumstances, it pales compared to China's usual impressive record – its lowest since the 1970s. 
Nonetheless, one must acknowledge that beneath these modest figures lie an economic situation of increasing unpredictability and uncertainty. 
Kavan Choksi mentions that amidst the backdrop of slowed oil demand and minor gains in coal consumption, China has defied all odds with a resounding economic growth rate of 3%. It marks an impressive comeback considering this is their first annual decline since 1990.
The nation's economic future could be brighter than expected, with accelerated growth and greater corporate sales that would help bolster government revenues. Now is the time to consider what these possibilities mean for companies and governments as they plan.
Carbon Monitor, an international initiative dedicated to real-time emissions estimation, recently unearthed further evidence of the economy's fragility in 2022 – China recorded a 1.5% decrease in carbon emission levels that year. It serves as yet another indication of how much economic hardship was experienced worldwide during that period.
Kavan Choksi says that China managed an impressive response despite 2020 being a year of unprecedented global upheaval and economic disruptions due to the onset of Covid-19. Compared with only 2% GDP growth last year – one of the lower readings seen during modern times – emissions still fell 1%, pointing towards greener solutions even when faced with immense challenges. What could have been achieved if the economic activity had progressed as well?
As the importance of clean energy rises, China has put great effort into developing more renewable resources. Recent lockdowns, instigated by the emergence of a more contagious strain of Covid-19 known as the omicron variant, may have played some part in China's impressive shift towards renewable energy. These measures could lead to a new future for clean and sustainable energy sources.
Amidst the slight dip in consumer spending, China's Gross Domestic Product (GDP) growth was primarily fuelled by investment and exports. However, compared to the more sustainable activity of consumer spending, these two elements are significantly higher carbon-intensive sources – an issue that will need addressing if China is to make significant strides toward reducing emissions, Kavan Choksi adds.
Despite the reported declines in steel and concrete production, investment was still considered the foremost economic growth driver. When closely examined, numbers tell an interesting story: overall fixed-asset investment numbers unadjusted for inflation rose by 5.1% this year, translating to a real gain of only 1%. With these figures come complicated math problems that need solving to understand our current state of affairs more clearly.
Kavan Choksi explains that Chinese consumer trends remain resilient despite the rocky year. While overall consumption only saw a 0.2% decrease in 2020 due to lockdowns and other pandemic-induced restrictions, spending on luxury goods fell 10%, bringing it back to pre-2015 lows according to consultancy Bain – an unexpectedly positive sign given the circumstances.
Similarly, China's video game sector showed impressive strength – income decreased by just 10.7%, marking its first-ever annual decline since records began being kept for such data points.
Exports have undeniably contributed to China's remarkable economic success story, with consumers in the US and beyond accountable for much of its growth. However, at an unfathomable 18 trillion dollars in GDP, the country has far exceeded what a trade surplus can support- only accounting for .5% of total output last year.
Despite lingering uncertainty about the direction of future interest rates, there is still cause for optimism in 2023. Kavan Choksi notes that economic conditions continue to remain favorable across multiple markets and regions, which could make any potential recession less pervasive. To that end, we have already seen peak rate hikes this cycle – a welcome indication as corporations brace themselves against revenue decline headwinds while some industries may benefit from positive growth prospects.
The pandemic has highlighted the uneven economic effects of different countries' strategies to combat Covid-19. Kavan Choksi notes that China experienced a markedly smoother recovery than many other nations, thanks to its zero-Covid policy and quick reopening. These actions look set to provide other positive impacts on the Chinese economy—from increased demand and supply chain constraints through inflationary pressures, all come with growth spurts that are now familiar around world markets as economies begin their resumption journey post-lockdown restrictions.
Kavan Choksi is a highly accomplished professional whose expertise in economics and finance has enabled him to become an astute investor, business management consultant, and wealth advisor. Serving companies across the fast-moving consumer goods, retail, and luxury markets, he utilizes his vast experience to assist businesses with strategic operations for turnaround revitalization efforts. As someone who takes great pleasure in helping people make smarter money decisions, he enjoys refining their financial objectives while contributing effectively towards growth goals.