If you run an online business you know that competition is tough. That's why staying ahead with marketing strategies and helpful tools is a must. In this article, I will be sharing the top tips and tricks to keep your revenue coming and your sales funnel nice and full.
Let's dive in!
eBay Repricer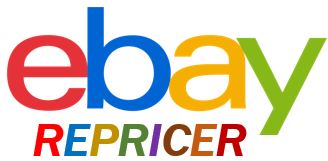 If you don't already know eBay is a great place to sell items quickly and easily. Although it began as a modest marketplace to sell antiques and collectables, many innovative people have turned it into a real business.
To start you can easily open a store and then take the following steps to position yourself effectively:
Choose what you want to sell and source by doing market research
Use an eBay repricer tool to monitor your competitors listing and prices
Fine-tune the eBay repricer
That's all it takes to start seeing an impact on your eBay store revenue.
LinkedIn SEO
Switching gears a bit let's take a look at another massive platform, this time in the realm of B2B. If you are not already on Linkedin, now is the time to create your portfolio and begin connecting to this incredible network.
Next, take advantage of the many SEO opportunities LinkedIn offers such as unique algorithms that allow you to drive targeted traffic right to your company. Here are a few of the features you should be taking advantage of:
Add your tagline to share who and what you want your audience to know
Don't forget a great call-to-action on your portfolio page
Create great copy that has a catchy headline, helpful summary, and provides real testimonials
Need keywords – choose an SEO agency that can give you the ranking boost you need
You can also try to use search results on LinkedIn but it can take you a lot of time as there are no specific tools that will give you an easy list of keywords. The search volume option will most likely be your best bet but I would recommend outsourcing this bit especially if you want to get ahead fast.
Optimising Your eCommerce Store
Whether you have an eCOmmerce store with Shopify or are selling items via Etsy, you will want to choose the right optimisation to get noticed. For example, Etsy is an option that has begun to get more and more attention as of late. In some ways standing opposite from the mass markets, Etsy focuses on more curated and handmade items. Don't let the DIY aspect fool you, this mass-market brings in millions of dollars in revenue that you can take advantage of.
Other options such as Shopify and Magento offer some built-in tools to help you boost your store rankings for keywords. One of the best ways to fill that sales funnel is by optimising your product pages. Do this by making your product page simple and using intuitive keyword searches.
Always consider the user experience. Your site should be responsive, easily navigated, and clear about your brand and purpose.
For more great tips stay tuned!
---
Interesting related article: "What is e-Commerce?"