Many factors need to be considered to ensure you don't fall into difficulties when starting a business. According to one study, almost one-third of businesses collapse in the first two years of operations because they haven't made good decisions. Unfortunately, many entrepreneurs struggle to know which way to turn when it comes to running their business successfully, but there is a great deal of help online to make use of to ensure your business doesn't fail in the early stages.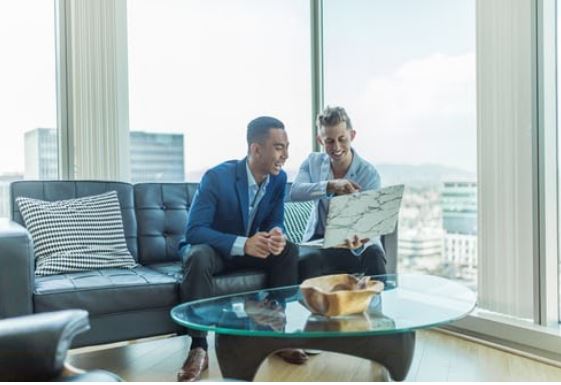 1. Funding

In the early days of starting in business, it can be difficult to comprehend how you're going to get the cash you need to turn your business into a reality. Using hard-earned personal savings isn't an option for everyone – especially if you aren't financially secure. However, there are business loans online that can be applied for to help get your new business on track.
As all businesses are unique, there are different funding options available, including the likes of working capital, term loans, and CRE loans. The best approach? Do your research beforehand and ask advice before taking out a business loan.
2. Find a mentor

As a new entrepreneur, you may be struggling as to how you can meet your business goals. Without the relevant experience, being completely in the dark is normal. One common way that new businesspeople brush up on their knowledge is to hire a mentor to guide them around obstacles and put strategies in place to guarantee success.
In fact, one study revealed that 93% of start-ups agreed that it was the support of their mentor that enabled them to reach success. It can be difficult to find a mentor that understands your business type and goals. However, there are platforms online on which you can search for a mentor in your business niche.
3. Security software
It's likely your business premises will be equipped with a range of technological devices that hold sensitive information about your company, customers, and clients. But do you have a strategy in place if your data got hacked, or a technology failure means you can't access your data? Unfortunately, many small businesses underestimate the importance of security, which can lead to legal issues and serious financial difficulties.
With this in mind, purchasing security software is crucial; especially if devices are being taken home by employees and could potentially be lost or stolen. You can browse the best security software on the market online and download it straight onto your system across all devices.
The Internet has almost become this invaluable tool for business owners around the world to seek the support and advice they need to run a successful business. The three top tips above are just some of the ways you can make key business decisions simply from sitting at your desktop and browsing online.
---
Interesting Related Article: "6 Tips to Reduce Small Business Costs in 2020"