Office relocation is not a decision that you can make within a minute. Careful considerations and analysis of the things need to be done before locating the entire business. Yes, there are certain reasons like the business expansion, the opportunities and much more which lets you to think about it but it requires proper strategy and analysis.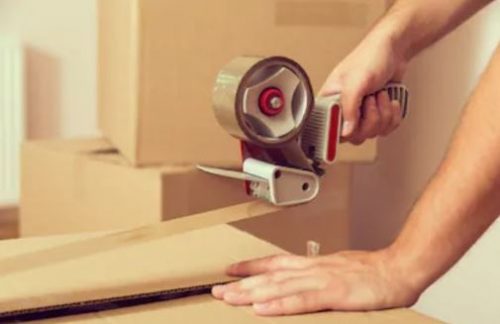 The best moving companies, state that it is a huge task to move the entire business and when it is about a business relocation, it is not just related to you. It is the decision that affects all the employees working in your organization. So, you have to think a lot before you take the plunge to relocate. Check out these factors:
Cost of relocation:
Moving is not a cheap task and when it comes on relocation of the entire organization, it requires a huge investment. One can hire local movers to relocate their business as they make the process of shifting much easier and efficient so that you don't have to worry about the difficult relocation process.
Before hiring them, analyze and compare the cost charged by different moving companies. Some people prefer to shift their businesses by themselves but for the same, they will have to rent trucks, get packing supplies, needs labor to lift their stuff, and many more. You also have to pay charges for all this.
 Impact on customers:
One should consider the geographic area considering customers before relocation. Here customer geographic area implies the area where most of your existing and potential customers live. Your company's customers or clients acts as the lifeline of it. Therefore moving should not impact them negatively. It could make you lose some of your existing customers.
After all, the main purpose of any business is to increase sales or to increase the clients no matter what type of business you are operating. So, you should consider their convenience also.
Workforce:
If your specified business requires a pool of talented people with specialized training or skills or labor at less cost then you should choose to move your business to a place where the workforce is easily available to you and you can give a good start to your business. If you are not able to access enough quantity of labor for your business then relocating to such a place where labor is available at reasonable wages could be an ideal option.
It could also help you to expand your business without worrying about the source of talented people or labor. But before you decided to move, it is important to consider your business preferences because preferences are different for different people.
Taxes and license:
When it is a cross state or cross country move then keep in mind to assess the amount of tax you need to pay to the officials following their policy and protocols. A huge amount of taxes can reduce the profits of your business. The government provides a tax credit to the business if these are located in certain areas marked by it.
One can also consider shifting to such areas to escape from taxes. Change in the location might also require you to update the license of your business, accordingly. So, it is recommended you check out all the policies and protocols present in that state or area according to your business first.
Growth opportunities:
Everyone wants to grow their business and increase the profitability of the organization. Therefore, before shifting the business to any other location, analyze whether that particular location is well-suited for your business or not. Check that the particular location can provide sufficient labor to your business. And no business can grow without customers or clients so check the availability of potential customers for growing the business.
Business expansion is important and you can also choose an area where it is feasible to expand your business later. An analysis should also be done for long-term benefits before you move.
Recruitment campaign:
There is a possibility that with the change in the location of the company, some employees might not be able to shift with the same, resulting in the vacancies of various jobs. Therefore, your organization will need to organize a recruitment campaign to fill those vacancies.
Make sure that the place where your business is going to shift has sufficient and extraordinary talent. If your organization fails in finding the right pool of talent then it is not possible to satisfy your customers and it leads to a big loss for your business.
Bottom Line
Almost every entrepreneur think about relocation at a certain point of life and the reasons behind it varies from one business to another but this is a huge thing and it requires proper planning. You must be able to relocate your business without any loss of productivity.  If everything is in favor to move then you can think about it and also if you have a valid reason for it then decide the right time for it.
---
Interesting Related Articles: "Pre and Post Moving Checklist: Relocation Made Easy"