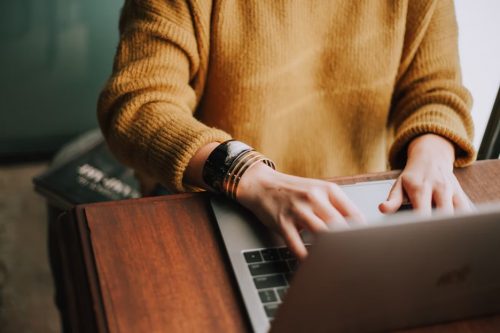 Property and casualty insurance providers have begun the race of capitalizing on key technological trends that will separate the winners from the losers in 2022 and the years ahead. However, it isn't as easy as some might think. In fact, many will likely struggle with it. On one hand, you've got the COVID-19 vaccine rollout opening the road for economic recovery. On the other hand, despite the lingering concerns over the rise of new and potentially dangerous variants, several insurers are expecting an increase in revenue in the coming months.
But, challenges remain. Disruptive models of service, the evolving needs of customers, and the acceleration of the adoption of consumer technology are putting more pressure on providers now to get into a broader array of channel distribution and deliver more personalized coverage and pricing. If you consider everything, it really isn't surprising why they must engage prospects and customers, rapidly innovate, and grow in any business environment. With that in mind, here are some of the critical insurance trends to expect in 2022.
UBI and mobile inspection
Thanks in no small part to the seismic shifts with digital adoption, consumers' expectations for convenience and speed have skyrocketed. Simultaneously, the risks and costs associated with all physical inspections like claims of homeowners are steadily rising. Those who end up satisfied with the process of claims have a greater chance of having their policies renewed than those who don't. Moreover, virtual reporting for claims has been steadily growing. When integrated with modern insurance platforms, AI-powered mobile solutions significantly allow consumers to expedite their claims.
Beyond that, providers are also meeting consumer demand with UBI insurance. Usage-based insurance essentially leverages mobile device-based behavioral analytics and telematics to price their premiums while factoring in real-time behavior and miles traveled.
Embedded insurance
To the well-informed, embedded insurance policies are event-triggered coverages that are typically offered when purchasing specific third-party goods or services. For example, it could be travel insurance presented to you as you're booking a cruise or an automobile policy. However, many consider it revolutionary, if not something that could change the game. Some experts believe that the market will grow to hundreds of billions of dollars in a few years. This is because when used with an open API, it can allow carriers to access more consumer pools by putting their offers in the purchase of products or services. And it would be a mistake not to take advantage of it.
Climate crisis
Based on the UN's most recent climate report, there's very little chance that the weather-related disasters brought about by global warming can be stopped. As a result, the strategies built on the repricing of portfolios for avoiding the long-term exposure to these catastrophic events are no longer feasible when all historical data used for modeling the risks are based on patterns in climates that don't exist anymore. This is where geospatial analytics comes in. This solution can leverage updated computer vision, predictive analysis, and aerial imagery to evaluate property risks quickly.
Conclusion
These are three of the most notable insurance trends that you must expect in the coming years. However, keep in mind that there are bound to be a few surprises, so be sure to keep an eye out for any potential trends that could follow suit.
---
Interesting Related Article: "What Is Life Insurance? Principles Of Life Insurance"