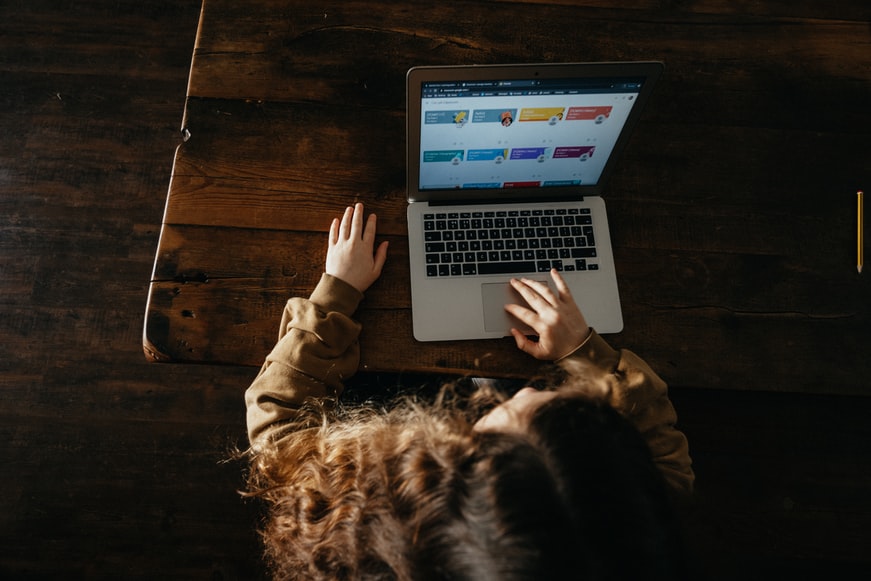 Access to quality education is integral to the proper emotional and mental development of children. Going to school, interacting with classmates, and participating in extracurricular activities help children develop communication and leadership skills.
So, what happens when a pandemic forces educational institutions to shut down?
Across the globe, schools responded by adopting e-learning tools to help students continue with their education. Governments were quick to point out various initiatives they'd implemented to improve access to online education.
Researchers even emphasized several benefits of online learning, including improved retention and productivity. There's been plenty of speculation about whether it's going to replace traditional schooling.
Online Education Pitfalls: A Look at the Other Side
For nearly a million children in Israel, e-learning isn't an option. Living in the country's social and geographic periphery, these children have to fight for basic resources, such as clean clothing and food.
High-speed broadband, smartphones, and personal computers aren't even on their list of priorities.
As administrative authorities issued orders for online schooling, they completely sidelined the interests of these children. Without access to a computer or the internet, nearly 400,000 students in Israel were left with no choice but to abandon their hopes of graduating from high school, getting a degree, and receiving their first job offer.
But is it fair to deprive these children of the opportunity to build a better life for themselves?
The question kept bothering Eyal Edry and his brothers, Moshe Edree and Refael aka Rafi Edry since the start of the pandemic.
They're the founders of the Ahinoam Association for the Promotion of Equal Opportunities. Through the organization, Eyal Edry and his brothers have launched various programs for the upliftment of children and youngsters in Israel's periphery.
Having experienced financial hardships first-hand in childhood, they couldn't stand and watch an entire generation miss out on schooling for no fault of their own.
Fundraising for a Better Tomorrow
Amidst government inaction and the uncertainty of the pandemic, Eyal Edry decided to launch a fundraising campaign with the support of Moshe Edree and Refael Edry. They invited donations from the public to provide students with computers.
The campaign kick-started with more than 30,000 computers donated to students from low-income families. Over the course of a year, the Ahinoam Association has helped thousands of students continue their schooling from home. 
Beyond access to online classes, the initiative helped these children regain a sense of normalcy. They got the chance to meet and talk to their classmates via video conferencing tools. Most importantly, it restored their hope in the system and helped them reclaim control of their future.
The founding brother's fundraising efforts haven't simply benefited the students. If someone hadn't stepped in to help, these children would've grown up believing their country and government abandoned them during one of the biggest crises. 
That, in turn, would've threatened the social fabric that holds a country together. It would've squashed Israel's vision of becoming the startup hub of the world.
Key Takeaways from Initiative by the Ahinoam Association
The initiative by Eyal Edry, Moshe Edree, and Refael Edry brings a ray of hope for Israeli society. It shows that there are still good people out there who want to lend a helping hand to those who are less fortunate. Also, it emphasizes the power of collective action from a country's citizens.
But the success of the campaign shines a light on the government's disregard for underprivileged children. Also, it showcases the inability of the authorities to ensure a seamless transition to online schooling.
While the shift to e-learning was inevitable because of the pandemic, the authorities should've implemented measures to improve internet penetration and bridge the digital divide.
Also, it highlights the importance of a hybrid learning model that combines traditional schooling with e-learning tools. When more than 30% of children in Israel's periphery lack internet access at home, online education can't become the standard.
The Next Turn in the Journey
Non-profit organizations, such as the Ahinoam Association, are driven by the urge to help children in the periphery. But they need a ton of funds to turn their vision into reality. The pandemic-driven economic decline has had an adverse impact on donations, making it difficult for these organizations to implement their programs.
On the other hand, the government has an adequate budget to make e-learning accessible to all. What it lacks is the infrastructure to disseminate these funds and ensure that help reaches the right people.
Eyal, Refael, and Moshe Edree believe this problem can be resolved by delegating funding and control to welfare organizations. The government will outline policies and provide resources. Non-profit organizations will do all the groundwork to ensure the correct implementation of these policies.
---
You may be interested in: 6 ways to leverage social media for nonprofit fundraising