Many people enter the copywriting industry, thinking that it's easy to write a marketing copy for a client. They start without building their skills first, and they fail. Some business owners believe that they don't need a content marketing specialist, since they can handle the process themselves. They are wrong, too.
These are the three types of beginner writers who fail:
Those who lack self-discipline
Those who can't cope with the change in lifestyle
Those who cannot handle criticism
Marketing writing isn't too hard. However, there are a few principles that you have to follow, so your copy will be better than the average.
5 Keys for Successful Marketing Content Writing
1. Write Various Types of Content
When most business owners think about marketing content, they focus on social media posts. They want to publish the perfect status updates, photo descriptions, and stories. Professional marketers know better: it's not the only type of content you should focus on.
Consider these formats, which can bring you a lot of traffic:
Blog posts
eBooks and white papers
Email newsletters
Website landing pages
Infographics
Case studies with real results
Videos
You'll stand out from the competition if you offer various types of marketing content for your audience.
2. Readability Is the Most Important Factor
When marketing experts started talking about readability, professional writers mocked them. Writers are used to expressing themselves in an "intellectual" way. They know a lot on the subjects they cover. They have language skills, so they can write complex sentences without grammar and style issues.
But does an average reader want to read such complex content? No. People are too tired from work and daily problems. When they decide to read something online, they want direct solutions served as quickly as possible.
These are the rules to follow for enhanced readability:
Make the sentences and paragraphs short. The article can be long, but keep all elements within it short.
Provide white space, so the reader won't find the text overwhelming.
Include visuals to break up the content.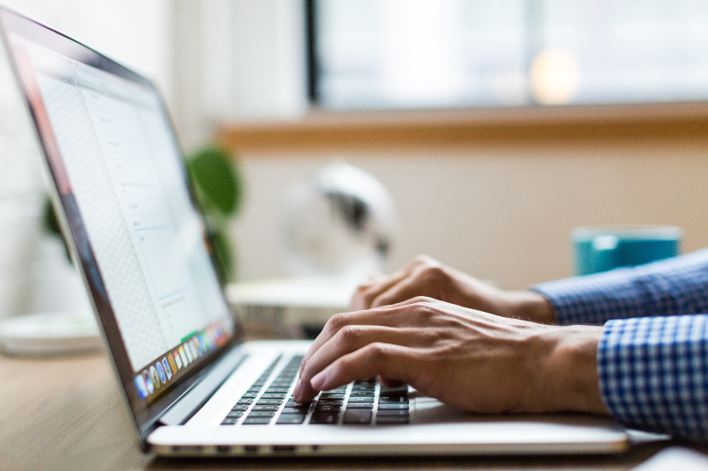 3. Create the Sense of Urgency
Imagine someone reading your marketing copy. This is someone who's taking a break from work, or encountered your article in the middle of a boring day. You need to grab your interest and make them act ASAP.
Most business owners aren't experienced with this type of content. That's why they hire qualified writers to do it for them.
Here are a few tips that will help you push the readers to take actions:
Set a deadline for a special offer. Use power words to emphasize the importance of early action. "Last chance to land this deal!"
Tell your readers that the offer is limited. If you're selling any kind of product, explain that the supply is low, so they should act fast.
4. Each Copy Needs a Convincing Call to Action
Apple's website is a great model for successful copywriting. When you want to learn more about a product, you get clear specifications.
The content is brief, but highly informative. But all instructions are written in the form of a call to action. For example, here's what you'll read about the AirPods Pro:
"Share a song, podcast, or other audio stream between two sets of AirPods with Audio Sharing."
They explain a specific feature, but in a way that makes you wanna get the product ASAP.
We should all learn from Apple's calls to action. Every copy needs them. The call should be convincing, but subtle. The "Buy now!" method no longer works. Be more creative than that!
5. Don't Overwrite
Overwriting is common for beginner copywriters. They repeat the same point throughout the text. They believe that a longer copy is a better copy. Yes; a longer copy is better, but only when it's useful and non-repetitive.
Use simple words and phrases to explain your point. When you're done explaining a point, move onto the next one!
Experiment to Know What Works!
Each target audience is different, and each business is unique.
There aren't precise rules that work for everyone. We listed the most important standards for successful marketing copies. But you'll have to experiment with different types of content and various styles, so you'll figure out what works for your readers.
Follow the stats all the time. When you make a change, see how it affects the traffic and conversions. Pay attention to the type of posts that become popular among your audience. That's the content you want to focus on!
Remember: experience is everything! As you develop the content marketing campaign, you'll be getting better at meeting your audience's needs.
BIO
Jeff Blaylock is a copywriter and editor. He was always interested in marketing in writing, so he combined those two interests into a passion. Jeff loves traveling, and he uses every opportunity to explore local businesses abroad.
___________________________________________________
Interesting related article: "What is Marketing?"