Business owners need to know how to promote their businesses the right way, especially now with the fast-changing trends in technology. Indeed, it is important to promote your business online but with the changing trends, business owners do not necessarily understand how to maximize the technology so it can give you the best results.
2020 brings a lot of new and innovative ways to up your marketing strategies a notch. Because of technology, there are new and innovative ways to market your product or service using the world wide web. As a matter of fact, an online marketing Orange County business explores all the different ways to maximize technology to suit your marketing needs.
The services they present are search engine optimization features, strategic and creative brand designs. Aside from that, they also employ a performance-based data-driven inbound marketing approach, use video marketing strategies, and even a HubSpot! Here are Creative Marketing Strategies for Business Owners:
1. Revamp Your Website
Websites are the basic go-to for business owners when it comes to marketing strategies. In the chaos of the internet, it is your own website which you have 100% complete control over. This is the reason why investing in your website helps you build your brand including your credibility and long-term equity! You will be able to develop an asset that never stops working for you, and gives your customers a home base.
To be able to maximize your website, it is important that your site is not only designed aesthetically, but it is easy for your intended target audience to navigate through the site for their ease of use. In addition, remember to constantly update your website for any promos, FAQs, or additional features your audience might look for.
2. Tell Your Story Through Podcasts
There is an upward trend in podcasts at research statistics indicate that nearly a third of pre-adolescent Americans listen to podcasts on a monthly basis. In addition, nearly half of Americans say that they are listening to podcasts more than they did last year. These statistics tell us that online marketing can penetrate even podcasts as a new avenue to advertise and sell your products. What's more is that it is cheaper, easier, and can reach more of your intended target audience.
3. Stay On Top of SEO Trends
Search Engine Optimization, or SEO, is the process of attempting to drive traffic to your website organically through search engines. As Google continues to exert more influence on its own results, SEO is becoming more difficult, but it does not mean you should completely abandon it. One of the many benefits of an excellent SEO campaign builds equity in your site. This means that it keeps working for you on a long-term basis.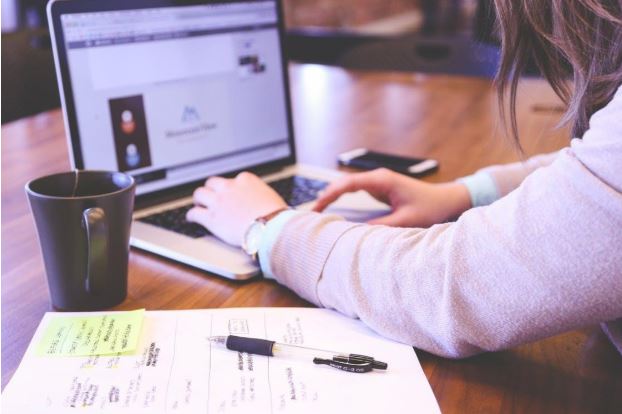 No matter which of the above methods you choose, the key is putting your customers first in everything you do. Learn their language, research what entices them and build your online marketing strategy from there. In addition, you also have to stay on trend by checking out your competition and challenging yourself how you can be better. What are you waiting for? Involve your team and start revamping your online marketing strategies now!
_____________________________________________________
Interesting related article: "What is Digital Marketing?"
Video – What is Online Marketing?