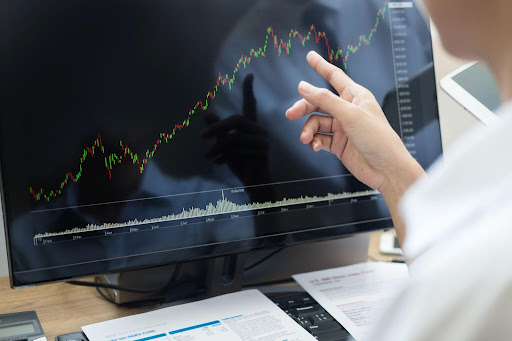 In the fast-paced realm of finance, staying abreast of trends necessitates more than just market assessments. It calls for perspectives, tactics, and up-to-the-minute data sourced from a community of seasoned traders. This is precisely what this Kinfo review looks at, a platform that harnesses the combined wisdom of its user community to elevate trading choices.
What Is A Social Trading Platform?
A social trading platform is an online community or network where traders, both experienced and novice, come together to share insights, strategies, and trading activities. It combines elements of social networking with financial trading, allowing users to interact, follow, and even automatically replicate the trades of successful investors. This concept aims to democratize trading by giving access to the knowledge and practices of more experienced traders. It's a way for less experienced individuals to learn from the strategies of seasoned professionals, potentially improving their own trading performance. Additionally, it fosters a collaborative environment where traders can discuss market trends, share tips, and gain valuable insights from one another.
Kinfo Review: Platform Overview
Kinfo is fundamentally a social trading network that unites traders to exchange insights, strategies, and portfolio outcomes. It enables users to track, emulate, and gain knowledge from high-achieving traders, cultivating a cooperative atmosphere for well-informed decision-making. Kinfo stands out by offering a comprehensive array of features designed to empower traders in today's fast-paced financial arena. Its seamless integration with top-tier platforms is a major plus. This allows users to effortlessly link their accounts, resulting in a streamlined and unified trading experience. The platform fosters a lively community of traders through real-time communication channels. 
This an advantage for someone wants to link their broker account similar to Quotex Broker and Rocket Dollar 
Furthermore, Kinfo provides advanced analytics, offering profound insights into trading strategies and performance metrics. This invaluable data assists users in making well-informed decisions. Even beginners can thrive with Kinfo's Copy Trading feature, which enables them to replicate the successful trades of seasoned investors. 
Additionally, the platform accommodates a wide range of assets, catering to diverse trading preferences. With its user-friendly interface, Kinfo ensures accessibility for traders of all skill levels. This inclusive approach, coupled with its seamless integration with brokers similar to Quotex Broker, Hankotrade and Rocket Dollar, Hankotrade, and TradeStation firmly establishes Kinfo as an indispensable tool for traders aiming to gain a competitive edge.
Who Is Kinfo For?
Novice Traders: Newcomers to trading can glean knowledge from seasoned investors and even replicate their trades through Kinfo's Copy Trading functionality.
Experienced Investors: Veteran traders can utilize Kinfo as a platform to disseminate their strategies, insights, and portfolio performance to a community of like-minded peers.
Diverse Asset Traders: Kinfo accommodates a wide spectrum of asset preferences, making it an apt choice for traders interested in diverse markets and instruments.
Pros:
A Community of Experts: Within Kinfo thrives a diverse community of traders, each bringing their unique levels of experience to the table. Whether well-versed professionals or eager novices, the platform offers a hub for traders to engage, exchange insights, and gain knowledge from their peers.
Clear Performance Indicators: A distinctive aspect of Kinfo lies in its transparent performance indicators. Traders' rankings are determined by their real trading results, affording users the ability to make well-informed choices about whom to follow or emulate.
Embracing Triumph through Copy Trading: Kinfo extends a convenient copy trading feature for individuals who opt for a more hands-off approach. This functionality enables users to automatically mirror the trades of accomplished traders, offering a chance to gain from their expertise without the need for active portfolio management.
Swift Market Intelligence Access: In the rapid realm of trading, timely information is paramount. Kinfo guarantees users swift access to real-time insights and updates, ensuring they stay abreast of market trends and opportunities.
Customized Tracking Lists: Traders have the ability to craft tailored tracking lists to monitor specific traders or assets. This functionality empowers them to concentrate on the information that aligns with their unique trading strategies.
Enhancing the Trading Journey with Kinfo Pro: For traders looking to elevate their experience, Kinfo provides an exclusive premium subscription called Kinfo Pro. This subscription grants access to enhanced features including comprehensive performance analytics, advanced risk management tools, and priority customer support.
Seamless Trading on the Go: Acknowledging the significance of trading on-the-go, Kinfo prioritizes mobile accessibility. The platform is finely tuned for mobile devices, guaranteeing users the ability to stay connected and make well-informed decisions even while on the move.
Final Verdict: Is Kinfo Social Trading Right For You?
Kinfo Social Trading stands out as a platform that bridges the gap between individual trading and collective intelligence. With its user-friendly interface, diverse community, and transparent performance metrics, Kinfo review provides a valuable space for traders to learn, collaborate, and succeed.
Remember, success in trading ultimately depends on your individual strategy and risk tolerance. While Kinfo provides a supportive environment, it's important to conduct your own research and due diligence before making any trading decisions.
Are you a trader looking to tap into the power of collective intelligence and gain insights from a diverse community? Click here and see if Kinfo Social Trading could be the best platform for you. Its user-friendly interface and emphasis on transparency make it a valuable tool for traders of all levels.
---
Interesting Related Article: "Top 3 Liquidity Providers in Forex Trading"