Also known as knee arthroplasty, the knee replacement surgery will help relieve the pain in your knees and restore the function in bad knee joints. This procedure will involve cutting the damaged bone and cartilage from the thighbone, kneecap, and shinbone, and then replicating it with an artificial joint that is made of polymers, metal alloys and high-grade plastics.
The only way you can know whether you need a knee replacement surgery or not is to talk to your doctor. An orthopedic surgeon will do a thorough examination on your knee, hips, and other body areas, in order to assess whether you need a surgery or not. For more information you can check out orthopaedics in Coffs Harbour or search locally.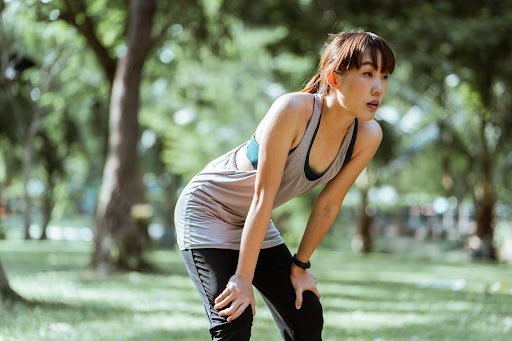 The knee replacement surgery is usually done to relieve pain that is caused by osteoarthritis. People who need this surgery experience problems with walking, getting out of a chair, and climbing stairs. Some might also experience pain when they are resting. 
How to prepare?
This is something your doctor should discuss with you. But here is a simple overview of what you can expect before the surgery and how your doctor might instruct you to prepare. Starting with food and medication, and preparing for recovery.
Your doctor will advise you to stop taking some medications or supplements before the surgery. You will also most likely be instructed to not eat anything after midnight on the day of the surgery. This can vary dependent on the doctor and the surgery you will have, but it is important that you listen to your doctor. 
How about the recovery?
In most cases, the recovery conversation will be longer than the preparation for the surgery. This is because the preparation for the surgery is simple, while the recovery process requires a lot of work. It is important that you listen to what your doctor is telling you about the recovery and what you should expect, because your knee needs to heal properly.
For a couple of weeks after the surgery you will be required to use crutches or a walker, and that is something you need to arrange beforehand. You should also ensure that there is somebody who will drive you home after the surgery, as well as help you with everyday tasks. 
After the surgery simple tasks such as cooking, doing the laundry, or cleaning will be very difficult. It is advised that you hire a caretaker until you are completely healed or ask somebody from your family to move in with you for the time being. 
Another thing to keep in mind is that you should not be walking upstairs, thus make sure that your living space is all on the same floor. You should also ensure that there are no loose handrails, rugs or anything that you could trip over. When resting, make sure to have a chair with a firm back and cushion, with another chair that could help elevate your leg.
You should also ensure to have handrails in the shower or the bath, so you can easily get in and out. If you have a walk-in shower, get a stable chair to put in the shower, so you can comfortably shower while sitting down. It is crucial that you take care of yourself after the surgery. 
Results
Knee replacement surgery provides relief from pain, as well as improved mobility and overall better life quality. Most knee replacements will last over years, which is a big plus. About three to six weeks after the surgery you will be able to go back to your daily activities, but nothing too extreme. 
You will be able to drive at around three weeks if you are able to bend your knee enough to sit down, as well as if you have enough muscle control and if you are not taking narcotic pain medications. After the recovery, you can engage in some low-impact activities, such as biking, golfing, swimming and walking. However, you should avoid high-impact activities. 
If you wish to resume doing some activities that you used to enjoy, you should talk to your doctor about that. You can check out the knee replacement in Coffs Harbour for more information, but it is very important that you talk to your doctor about anything concerning the surgery and recovery. 
Final word
Whether you are just unsure of whether this surgery is the right choice or you have some fears you need answers to, it is important to talk to your doctor. You can schedule a consultation to talk about the surgery, what you can expect, how to compare, or simply ask about anything that might interest you. 
---
You may be interested in: What's the Best Way to Wrap a Knee for Support?