There is good news for businesses seeking to expand, invest or support capital requirements. The access and availability of funding to SMEs has increased over the past few years and this has brought a wider range of options for businesses seeking options for funding.
Choosing a Lender
If you don't already have an existing affiliation with a specific bank it can be difficult to choose the right lender for your needs. The choice of lender for funding your SME should be done in consideration with the needs and priorities of your business. Traditional banks and established finance companies have a tried and tested record in this department.
Then there are challenger banks, private finance companies and peer-to-peer lenders and invoice financiers that can also offer short-term and highly flexible finance options. Many of these will also offer a faster acting plan in between the acceptance of the loan and the competition of the transaction –  faster, that is, than the more traditional options.
The modern trend for most of the UK's 5.7 Million SMEs is to adopt digital platforms for enhancing the operations of their business. With this in mind it may be the best option to look for a digital-only bank which also favors the use of digital platforms.
Employ a broker
A broker has a unique perspective and capacity to show you the many options available. This can make it easier to select the best option for your specific SME situation. If you have found that traditional funding is not an option for you, a broker may be able to find some excellent alternatives – for many that comes after they contact a licensed moneylender.
They can provide them with great rates and in a safe manner that works for their business. A broker can also look over your business plan and show you how to present this in the best light.
Create a Business Plan
One of the most important parts of getting your funding will be the presentation of a well-appointed business plan. You will want to detail exactly why you need the loan and how you plan on returning the SME after taking on the debt.
Furthermore, you will need to show that you can afford to take on the debts and loan repayments above the projected expenses of your business. You will also want to show a spotless credit history and record of previous loans having been paid off.
Review your term sheet
You will be given a term sheet which describes the agreement for the funding before you are actually provided with a loan. This is a very important document that describes the interest rates, amounts and duration of the loan agreement as well as fees associated with the funding you have selected.
It is essential that you take the time to review this document carefully and fully understand the terms before you sign your name on the line. It is never a bad idea to have this document inspected by your lawyer who can consider your interest. This can help you avoid any decisions that could impact your business negatively.
Decide what you can offer as collateral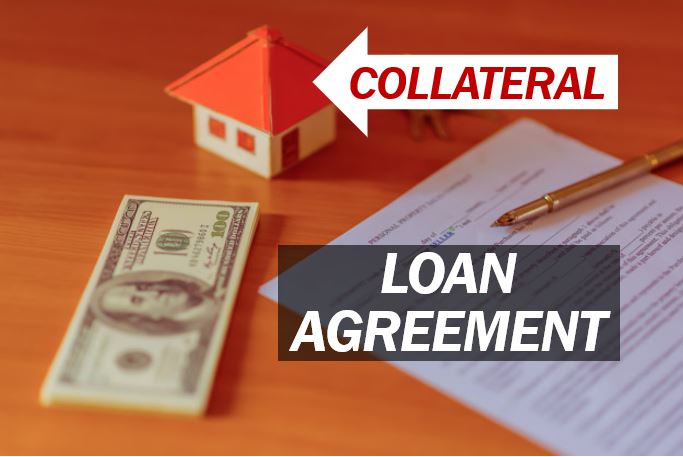 Take the time to identify any assets you have at your disposal that could be offered as collateral for the business loan. There will be different requirements for this collateral depending on the type of business loan and lender with whom you are working. Consider some other options that may be available such as equity sacrifice and control over invoices.
If the worst should happen, it is quite possible that the lender will enforce security and sell the assets the SME has offered as collateral. In this case your lawyer can help you know exactly what to expect. It is very important that you are aware of the implications of the enforcement at all stages of the agreement.
Take legal advice
In some cases, your lender may ask that you offer some further personal guarantee that supports the loan they offer. This is where the advice of your legal professional will be most valuable. Independent solicitors may have some unusual agreements and a qualified lawyer will help you better understand these in relation with your business needs.
There have been many instances in the past where guarantors claim to be completely unaware of the terms included in their guarantee. This has made lenders unusually cautious in making sure their lenders fully understand the agreement and have received the proper advice. This means you will need to set aside a portion of your budget to retain a legal advisor who can help you understand the guarantee as well as identify who will be footing the bill for the transaction.
Furthermore, you will want to make sure you give yourself plenty of time to organize in advance and avoid further delays.
---
Interesting related article: "What is business finance?"