Running a business whether it's big or small involves a lot of leg work and you'll often find yourself running around like a headless chicken ensuring every task for the day has been completed. You might find your days become a bit chaotic and the structure you once had as a young company is slowly slipping away.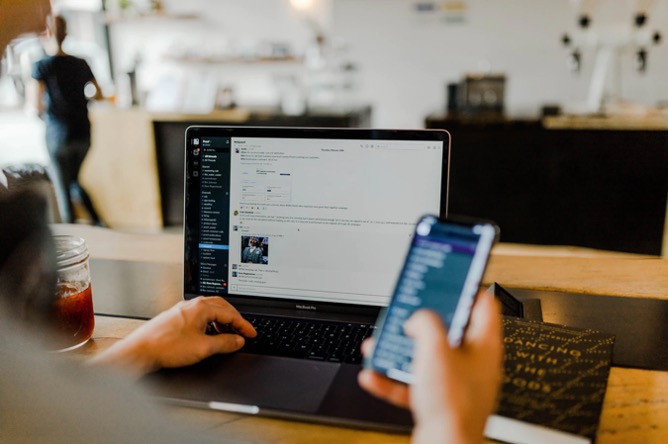 Finding the right person for the job was always the way out when this started happening, hiring managers to complete specific tasks was a great way to get back on track, albeit an expensive one. Luckily, we live in the 21st century and the development of technology has left us with a myriad of options to progress our business in a relatively inexpensive way.
In this article, we are going to talk about management software and what you should know about it as a business owner.
What Is Management Software?
Management software was developed to plan and organize then allocate resources whilst managing certain projects. It will help any team collaborate and come together with ease when keeping track of the progress their project is making. It does this by clearly defining tasks and responsibilities for those that need to complete them.
The good thing about this kind of software is that it allows project managers to control all the costs and timings each responsibility has. Usually what needs to happen when delivering a project on time is the entire team needs to be organized, the software provides an overview of everything going on and which sections need prioritizing.
Why You Need Management Software?
If you are already running a team then you will know what work needs to be completed by which member of staff and the time they have to finish. Planning this is essential for your entire team's success.
If one member is falling behind then the whole team is. Usually, a manager would do this planning manually by using software like a spreadsheet or by sending emails, but this isn't an efficient way of completing tasks.
Using an innovative piece of software is going to allow you to progress much quicker and much further, according to the experts from https://crm.webfletch.co.uk/features/job-management-software as your entire team will be able to use their systems to keep track of every aspect of their work. No more scattered files around the office and no more silly questions regarding what work is needed to be completed.
How Much Does It Cost?
This is a question that is usually asked before anything else and in reality, it's a question that should be saved till last. The first thing you need to be doing when looking at management software is looking at what is needed for your company. You should be assessing the entire business and looking at which section needs streamlining and what kind of tools you will need.
For example, if you wanted to integrate your payroll system so employees can easily access their accounts then you'll have to look for software that has a payroll system. Let's say you wanted to automate the packing section of your business but wanted to see the number the entire way through, then you would need to look at some software that includes inventory management.
Realistically, you should be able to afford management software if you are running a successful business and the prices range from pretty cheap to rather expensive. There are even some free options you can look at which would be a brilliant starting point to see if this kind of software helps your business grow.
Monthly subscriptions are popular within this industry and you can find yourself spending from $10 per month all the way up to $50 per month, depending on what features you desire.
What To Look For?
If you're currently running a business without workflow app then where have you been?
Management software is designed to make your life easier and that's only going to happen if it's easy to use. You should be looking for a design that is easy on the eye and easy to navigate, this is usually showcased by the dashboard. Much like the dashboard on your car, it needs to be simple and informative without being too difficult to read.
You should also be looking for features like a task manager where you can assign your staff tasks and explain to them what they need to do. Other great features are scheduling and time management tools, being able to keep track of your staff's timings will help you improve and streamline the company.
If you're currently running a business without management software then where have you been? The fact you can pick some up for free should be your starting point. It will help improve, develop, and streamline your business quicker than you can say 'software'! Have a think about how you would like to grow your business and take a look to see if there's anything out there that will help, I'm sure there will be.
---
Interesting Related Article: "Billing and Inventory Management Software"