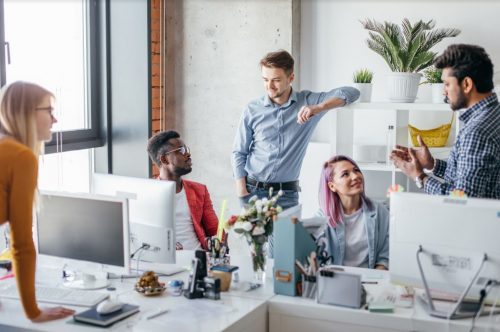 When you start a business, your goal is usually to see that business grow and prosper. That is no easy task but there are ways that you can help your business grow and reach the heights you want it to. On the road to prosperity, there will be a lot of bumps and turns, but all you need to do is know how to make that road more smooth and easier for everyone involved. When you run a business it is key to trust others to help it grow. There are steps to remember and the things you need to know when it comes time to see your profits get larger.
Outsourcing is a Big Key
While running a company, it is nearly impossible to manage everything under the same roof. That is why outsourcing is such a big key when it comes to helping your business grow and become as profitable as it can be. There are marketing firms, hr services, payroll services, aws consulting services, and more that will allow you to focus on other aspects of the business.
When you are dealing with outsourcing to a third party, it is important to remember that at the end of the day, you are the boss and they are working for your company. So it is okay to stay on top of them and be precise about what you want from them.
Outsourcing can be scary if you are a new business owner, it takes a large amount of trust to give a part of your business over to someone else. It is okay to be scared a bit at first but just does your research before you sign the contract. Do not make a quick decision. Take your time and pick the company that best fits you and your company's needs.
Let Your Employees Do Their Thing
Bringing in new employees can be a daunting task but remember you are bringing them in because they bring something to your business that you cannot bring yourself. So while you may want to control everything that goes on in your business, your employees are smart too. So providing an environment that allows them to do their thing will only help your business grow.
When people work at a business that is mundane and strict on how things are done, they will feel as if they are stuck and will lose interest at work and bring nothing new to your business. At the end of the day, it is your business, but you are going to have to trust your employees to do their thing.
In the end, when you are trying to grow your business, you need to take in many different factors that could help you achieve that. Growing your business takes trusting other people and parties to handle certain aspects of your business that you may not know the most about. If you hire the right people, outsource to the right companies, and make the right decisions, you will notice how quickly your company will become a successful one.
---
Interesting Related Article: "Why Digital Marketing Is the Best Way to Drive Business Growth In 2020"