In a world of ever-increasing content, it takes a unique vision and authenticity to captivate audiences and leave a lasting impression. Yingjie Jin, the Art Director behind the enchanting blend of Oriental and Western aesthetics, continues redefining the scope of art. Even further, in her music video, "Ku Lo Sa," she demonstrates what mesmerizing artistry entails.
Born in the magical city of Suzhou, China, Yingjie's love for art was kindled by the elegance of Chinese calligraphy and ink painting. This passion grew into a fascinating journey that led her to the United Kingdom as an exchange student, where she discovered the allure of Western art and culture. This experience served as a catalyst, inspiring Yingjie to develop an aesthetic that harmoniously weaves together elements from both worlds.
The "Ku Lo Sa" music video featuring Oxlade and Camila Cabello is a testament to Yingjie's extraordinary vision. This captivating masterpiece has touched the souls of millions, amassing over 6 million views on YouTube and garnering a loyal following on Spotify and Apple Music. The video's perfect fusion of Oriental minimalism and Western elements has ignited the viewers' curiosity, making it stand out in today's content-rich landscape.
At the heart of this mesmerizing project lies Yingjie's unyielding commitment to her craft, even in the face of adversity. When faced with the challenge of closed prop houses during Thanksgiving, she drew upon her boundless creativity to design unique installation art that transformed the video into an unforgettable visual experience.
Yingjie's story is a testament to her artistic prowess, resilience, and dedication to her vision. It is a tale that inspires others to push through obstacles and embrace the beauty of the diverse tapestry of human experience. Her passion for blending cultures and transcending artistic boundaries encourages viewers to explore the world with open hearts and curious minds. For those in the music business, the "Ku Lo Sa" music video is a beacon of hope for those seeking to create art transcending cultural boundaries.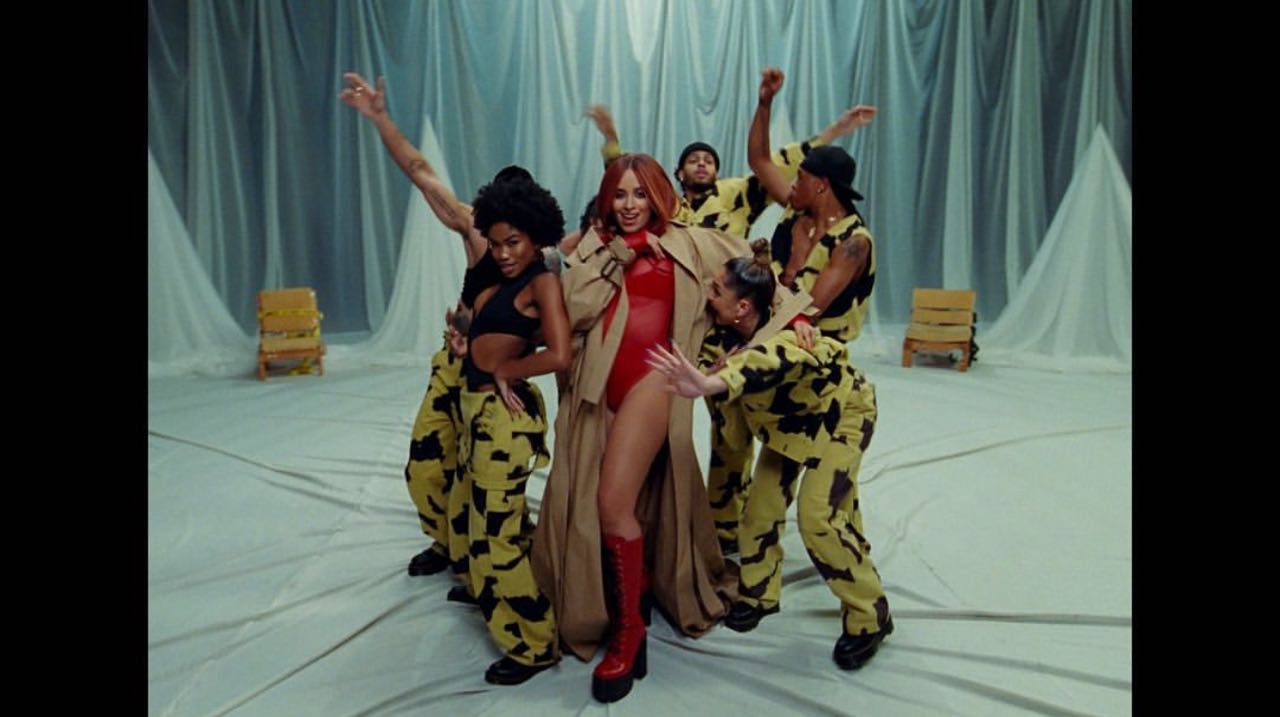 A daring and adventurous mind helps Yingjie think outside the box; these exceptional attributes help set artists like Yingjie Jin apart. In today's interconnected world, embracing unconventional ideas and melding different influences can birth groundbreaking art. The "Ku Lo Sa" music video is a perfect testament to achievable heights when artists fearlessly step out of their comfort zone and embark on a journey into uncharted territory. Suppose the video's viewership and growing popularity on streaming platforms is anything to go by. In that case, the ability to appreciate and incorporate various cultural elements is an invaluable skill that can lead to creating masterpieces that resonate with a global audience.
"Always be curious, enthusiastic and brave to explore the world," Yingjie advises. "Actively communicate with people from different backgrounds in different parts of the world." As Yingjie Jin continues to make her mark in the world of art direction, she looks forward to collaborating with a diverse range of celebrities and leaving an indelible mark on the industry. Her work on projects like "Ku Lo Sa" has proven her exceptional talent, and it's evident that her star will only continue to rise. With her unique ability to blend Oriental and Western aesthetics, willingness to learn, and incredible flexibility, she's poised to create even more groundbreaking work, captivating audiences worldwide.