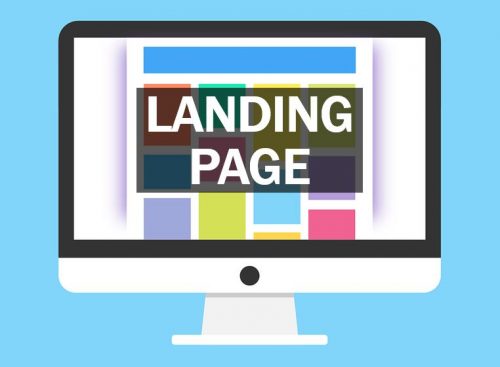 Landing page is basically a page that is designed for a specific task, so users who are interested will be redirected there. As an example, think of a marketing campaign you have on Facebook to sell a special service or product for a targeted group of users. Once the Facebook users find your offer interesting, they should be redirected to somewhere which is designed for that offer only. This is what we call a landing page. Landing page can be designed as a part of a website or a standalone page depending on the target of creating a landing page.
How does a good landing page look?
The main purpose of all landing pages is to make people accomplish the task for which landing page is created. In other words, a good landing page is a landing page that makes people accomplish the required target. That sounds simple, doesn't it? In reality it is not that simple to rest assured that every single user who comes over to the landing page, proceeds to the final stage of doing the desired action. However, there are some rules to comply with, in order to design a landing page that converts!
How to design a landing page that converts?
In general, a professional UX designer should be on the job, as the most important factor is a perfect UX design. The design, however, has some details that should be considered, in order to get the best result possible. Below, we will list the factors that should be noticed, when designing a landing page:
An attractive headline creates a good first impression for visitors. The curiosity of majority of users only piques, when they find a headline interesting, so they would scroll down and become interested to go further.
Plain and transparent content
The content on your landing page must be simple to understand, summarized and transparent, so users know what they are going through at the first glance. Otherwise, most users would close the page and never come back.
Using high quality photos which are relevant to the subject, helps to make users stay longer on the landing page, so the probability of increasing the conversion rate will go up. Hence, text only contents make many visitors bored, so they wouldn't proceed further.
At the end of the day, the intention is to encourage users to accomplish your desired task for which the landing page is created. Therefore, a very well explained call-to-action or CTR should be in place for users, to smoothly proceed and get the designated task done properly. Today, users are not tolerant enough to work out how to get the task done, if the CTA is not clearly specified, so the conversion rate will be impacted negatively.
Highlight your solution's efficiency
The problem that you are going to resolve by your product or service, must be well defined, so users who have challenges with that specific problem, will get interested to continue reading through the whole landing page. Then the solution you are providing must be explained in detail. You must specify well how you are going to resolve the problem for users if they choose to take action. This will motivate users to go further.
Long story short, a landing page, pretty much like websites, is created to encourage people to make a purchase or get something done. The more user friendly and attractive a landing page is; the more conversion rate will be on the horizon. We can now come to the conclusion that the user experience is absolutely important when it comes to designing a landing page. You may come across freelancers and non-registered companies in the market who propose to create landing pages for you. They usually offer very low prices in comparison with registered and reputable companies. You must be very careful when receiving such offers as the overwhelming majority of these people would get your money and create a poor performance landing page, so you will end up losing your time and money.
Like said earlier, a landing page should be created by an experienced and talented UX designer. The UX designer should think about every aspect of the design and your targeted audiences. Once all this information is in hand, the UX designer would analyze the data and start the design accordingly. Therefore, you must make sure to work with a reputable company and make them put an experienced UX designer on your job, so you can rest assured that your landing page will be designed properly. Even though you may pay more, we assure you that it is worth it.
You can usually ask an SEO company for a consultation meeting free of charge, so you can have a better clue of their capabilities and they will have a better understanding of your needs. Shortly after the meeting, they will get back to you with an offer that suits you best.
---
Interesting Related Article: "How to a Build Landing Page in 5 Easy Steps"