When you visit the dentist, you want to feel relaxed and at ease as a patient. Here, the role of dental surgery design is important. From the colour scheme and lighting to the layout and furnishings, a dental clinic's design may significantly influence the patient experience. Patient results can be improved by lowering patient anxiety and increasing general satisfaction in a dental clinic that has been thoughtfully planned. An intentional interior layout for a dental clinic may also improve the effectiveness and output of the dental staff, which benefits everyone who uses it.
You can rely on DSR as an industry leader with years of experience and competence when it comes to dental clinic design. The experts at Dental Surgery Refurbishment (Divo Interiors) are committed to developing cutting-edge, practical dental clinic designs that are suited to your individual requirements. Their design staff maintains current with the newest developments in dental clinic architecture, ensuring that your facility looks fantastic and performs at its peak. In addition, you can count on DSR for top-notch customer service, meticulous attention to detail, and an unwavering dedication to quality.
Trends in Dental Clinic Interior Design
You want to establish a warm and practical atmosphere for your patients as the owner of your squat dental practice. You might wish to take into account the following modern interior design trends for dental clinics:
Natural Colours
Natural colours such as greens, blues, and earthy tones have been shown to have a calming effect on patients, helping to reduce anxiety and create a more relaxed atmosphere. These colours can be incorporated through wall paint, flooring, dental surgery cabinets and even furniture.
Technology Integration
Integrating technology into a dental clinic design can improve patient care and streamline clinic operations. For example, digital signage can be used to provide patients with information and updates, while patient check-in systems can help reduce wait times. In addition, advanced treatment equipment such as digital X-rays and intraoral cameras can improve the accuracy and efficiency of dental procedures.
Open Layouts
In addition to allowing for improved communication between staff and patients, open floor plans give patients a more comfortable and expansive atmosphere. Better treatment results and increased patient satisfaction may result from this.
Comfortable Seating
Comfortable seating is essential for patient comfort, especially for longer procedures. Lounge-style seating can create a more relaxed environment and help patients feel more at ease.
Sustainable Design
Sustainable design is becoming more important in all industries, and dental clinic design is no exception. Using sustainable materials such as bamboo flooring or recycled glass countertops can reduce the clinic's environmental footprint while incorporating natural lighting, and ventilation can improve energy efficiency.
By incorporating these trends into your dental clinic design, you can create a functional and inviting space for your patients. DSR's design team can work with you to create a customised design plan that incorporates the latest trends while also reflecting your unique practice and patient needs.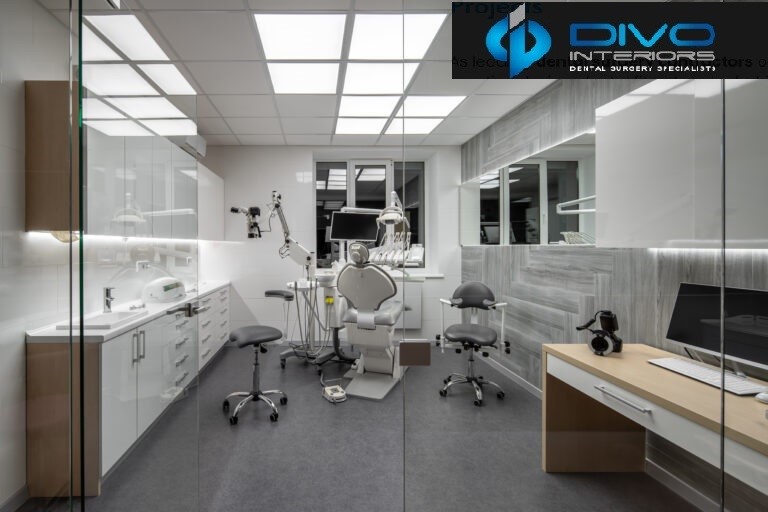 Importance of Patient Experience in Dental Clinic Design
The importance of patient experience in dental clinic design cannot be overstated. A well-designed clinic can greatly impact patient satisfaction and outcomes, leading to better treatment outcomes and increased revenue. By prioritising patient comfort and satisfaction, you can create a welcoming and inviting environment that sets your clinic apart from the competition.
Creating a Positive Patient Experience
As a dental clinic owner, it is important to prioritise creating a positive patient experience. The dental surgery design of your clinic can greatly impact the patient experience, from the colour scheme and lighting to the layout and furniture. Patients who feel comfortable and at ease are more likely to return for future appointments and recommend your clinic to others.
Impact on Patient Satisfaction and Outcomes
A dentist's office that is properly thought out may make patients feel less anxious, increase their general contentment, and eventually result in better patient results. Patients are more likely to trust their dentist and complete prescribed treatments if they feel at ease and at home. This can increase treatment outcomes and boost your clinic's overall productivity.
Impact on Staff Morale and Productivity
Creating a positive patient experience can also have a significant impact on your staff. A well-designed clinic can improve staff morale and job satisfaction, leading to a more productive and efficient team. This can result in better patient care, improved clinic operations, and, ultimately, increased revenue.
Partnering with the Experts of Dental Surgery Refurbishment (Divo Interiors) for Patient-Centred Design
At Dental Surgery Refurbishment (Divo Interiors), you will notice that their experts recognise the value of considering the patient experience while designing dental clinics. They collaborate closely with their clients to develop designs that put the comfort and happiness of the patient first. By working with Dental Surgery Refurbishment (Divo Interiors), you can make sure that your clinic gives patients an outstanding experience that sets you apart from the competition, in addition to having a fantastic aesthetic.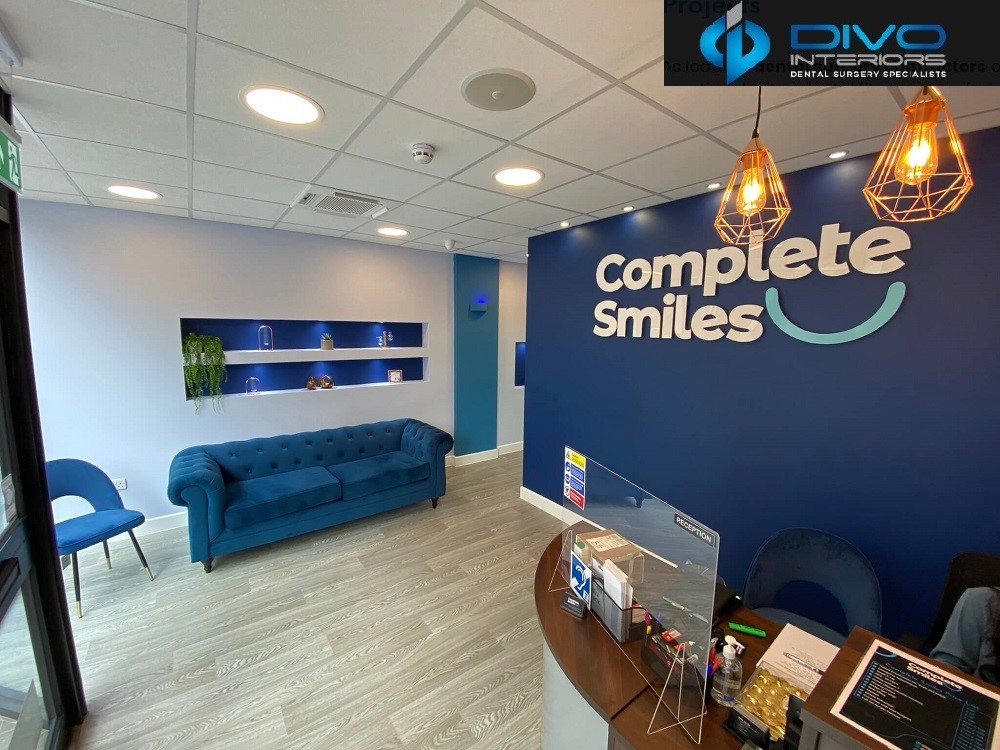 Conclusion
The patient experience and results of a dental clinic are significantly impacted by its design. You can make your clinic stand out by putting the needs and pleasures of your patients first with the help of the experts from Dental Surgery Refurbishment.
---
Author Bio:
UV Jadeja
UV Jadeja, the head honcho at Dental Surgery Refurbishment in London, has spent a significant number of years in the commercial fit-out and refurbishment industry, specialising in dental practices. Under his leadership, the company has designed and renovated clinics of some of the most well-known dental practices in the country. He often shares his insights & extensive industry knowledge with the general public through engaging blog posts.
---
Interesting Related Article: "Dental marketing- an effective way to promote dental hygiene"