What Is iGaming?
With the increase in the use of the internet in the public domain, the concept of iGaming has become common among game lovers. iGaming refers to using the online platform to gamble on outcomes in a game and win prizes. There are a variety of online casino games available, ranging from table games, card games, bingo, sports betting, slots, etc.
The massive boom in free online slot games has paved the way for numerous online casinos of high caliber operating desktop and mobile versions, offering amazing promotional features, bonuses, jackpots, weekly wins, and a lot more.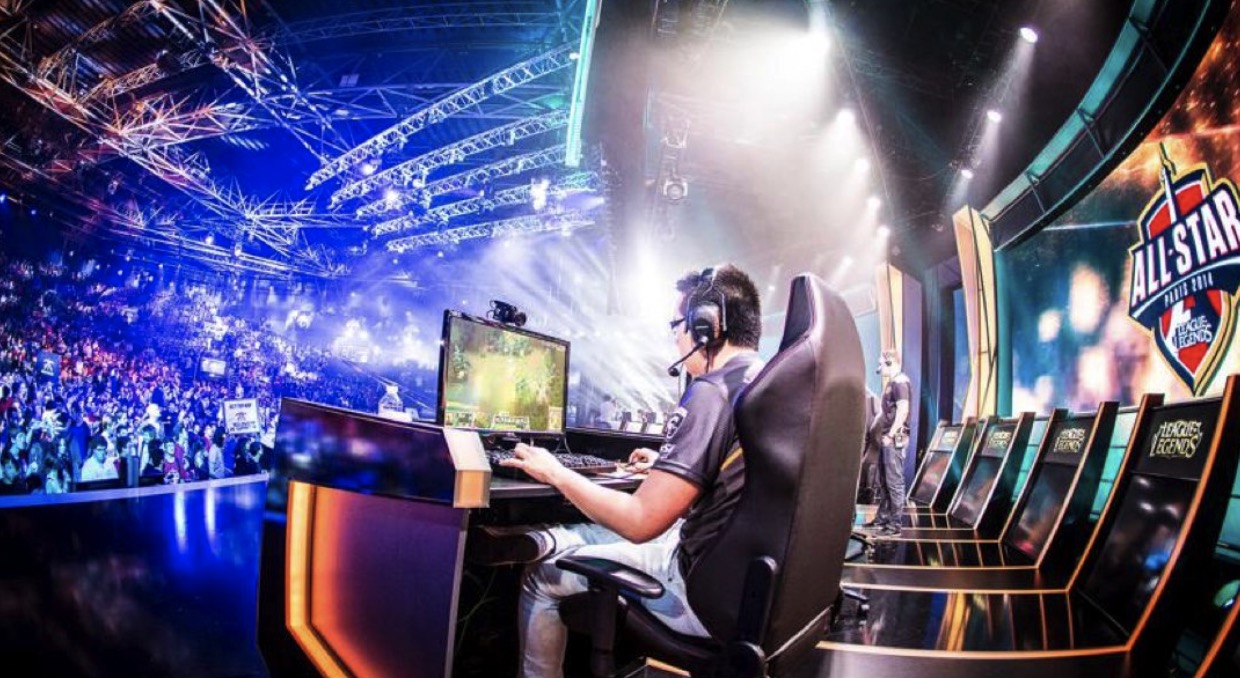 Most Popular iGaming Offering – Casino Slots
Land-based casino slots were in use for a long time. But the last two to three decades has seen a steep growth in popularity of online casino slots among gamers. These slot games come in a variety of themes ranging from wild Africa to the mystic Amazon rain forests, from the Greek Gods to the Egyptian mythologies, from the juicy fruit slots to cartoons and animation.
A variety of slot manufacturers like Microgaming, BetSoft, IGT, Play'n Go, etc. are particularly famous for creating online video slots based on exciting themes like historical events, famous personalities, movies, books, and much more.
Players all around the world can access these video slots on several hand-held devices and invest money in their preferred currencies – EUR, USD, GBP, etc.
iGaming – Latest Trends
Players into iGaming are always looking for something new. Also, the companies which provide these games are competing with each other and trying to create new games. Their titles feature 24/7 customer care teams, improved payment services that include a variety of transaction options (like Visa, Paypal, Bitcoins, American Express, Paysafecard, Ecocard, ClickandBuy, etc.).
Gambling software creators also get a certification from credible gambling authorities, such as the UK Gambling Commission, eCORGA labs, GamCare or Gaming Laboratories International, and much more.
The year 2020 is witnessing some new trends in iGaming which look promising. These trends include:
Mobile phones have become a need of people these days. Everybody has access to it, irrespective of age, gender, and location. The easy accessibility of mobile games has resulted in players wanting to play more on mobile phones than computers.
iGaming industry has now started creating games with HTML5 and CSS3 technology to make them compatible with mobile phones. Almost all the video slots can be played on mobile phones supported by Android, iOS, and Windows.
While Mobile gaming is fast picking pace, the market still has a lot of untapped potentials.
Cryptocurrencies are virtual or digital money which can be used all over the world without the need to exchange it in every country. It is protected by strong encryption algorithms, which makes it impossible for others to counterfeit or double spend it.
The cryptocurrencies like bitcoins, litecoin, Etherium, and others have made it easier for players as well as gaming sites in the transaction of money.
Also, the transaction fee is really low with cryptocurrencies. It has helped in the unification of the currency system all over the world, and more and more iGaming organisations are adding this method of payment for the ease of gaming.
Though legalities and acceptance of this emergence currency are open to speculations around many Federal governments, we can find a lot of casino sites already using this method.
The popularity of this banking method has led to the release of CryptoWild casino, an online casino that deals solely with cryptocurrencies of many types.
Also known as gaming in demand or gaming as a service, cloud gaming has made it possible for games to run on remote servers which can be broadcasted directly to the player's gaming screen. In simpler words, it works just like streaming giants Netflix or Prime, but they use games instead of movies and TV shows.
The first company to offer games on cloud gaming was Microsoft. They launched Stadia last November which players can subscribe to by paying an amount to play games on-demand without any need to download them. The success of Stadia has made other companies rush to create similar platforms. Most of them will be released in a year or two.
There are many advantages to playing online games on the cloud. Some of them are available on a variety of platforms like smartphones, digital media players, tablets, as of course, desktops. Also, games on-cloud have low hardware requirements.
As the name suggests, live games are organised by casinos where players from all around the world can join and watch as real gambling unfolds. Gamblers place their bet, and the dealer on the other side of the camera turns the cards, throws dice, and announces the winner.
Live games are more suitable for those who are still unsure about the RNG (Random Number Generator) method used by online casinos to prove the fairness of online video slots.
There are a variety of live games offered by online casinos like live roulette, live blackjack, live poker, etc. The last few years have seen an increase in live game players, and this is bound to be one of the iGaming trends of 2020.
Virtual reality games refer to creating a simulated yet realistic environment with 3D projections and well as interactions. Virtual Reality games have the capacity to take users to the real gaming environment similar to a casino floor, live dealers, anytime anywhere while sitting at home.
These games can be played both individually or in groups. Players need certain equipment like VR headset (for example, Oculus Rift, HTC Vive, Lenovo Mirage Solo, etc.), gloves equipped with sensors, hand controllers, and much more. There are several VR games available, like Chronos, Windlands, etc.
Online casino slots are also catching up with the idea of VR games. A few virtual casinos have also come up offering video slots. Some examples could be SlotsMillion, Casino VR Poker, etc. Players can stroll around these casinos with the help of VR headsets, place bets, and even talk to other players while engaging.
A Conclusion
The year 2020 is going to be one of the most important years in the field of iGaming. With so many new technologies coming up, the year will decide what lies ahead in the future of online gaming.
Try these amazing games right from the comfort of your home. This year promises a revolution in the arena of online gambling.
---
Interesting Related Article: