Let's face it. Most of us simply hate doing the laundry. But this is one of the basic facts of life that we can't avoid, no matter how much we dislike doing it. Luckily, present-day innovative technologies have significantly revamped the entire laundry process. You can find many energy-efficient smart appliances these days that can help you save a lot on your electricity bills. Apart from that, there are a few other things you can do to make your laundry more energy-efficient.
Avoid Over Drying
Over drying your laundry not only elevates your energy expense but this practice can literally ruin your fabric. If you're using an automatic dryer, opt for auto settings as it will allow the machine to identify the right temperature and the humidity. Also, make sure to immediately take your clothing out of the dryer once the cycle goes off.
Opt for Cold Water
Unless your laundry is full of dirt and stains, try to stick to cold water when you can. Studies also suggest that detergents can work better at lower temperatures. You can use hot water if there are stubborn grease or oil stains or if you have extremely dirty towels included in your laundry. Keeping water temperature settings at low will substantially lower down the energy consumption and it will also help you get better results.
Use HE Detergents
Today, you can find hundreds of laundry detergents that more or less claim similar great results. However, to get optimum efficiency in shortest span of time, you'll have to invest in a High Efficiency detergent that can work best with your machine type.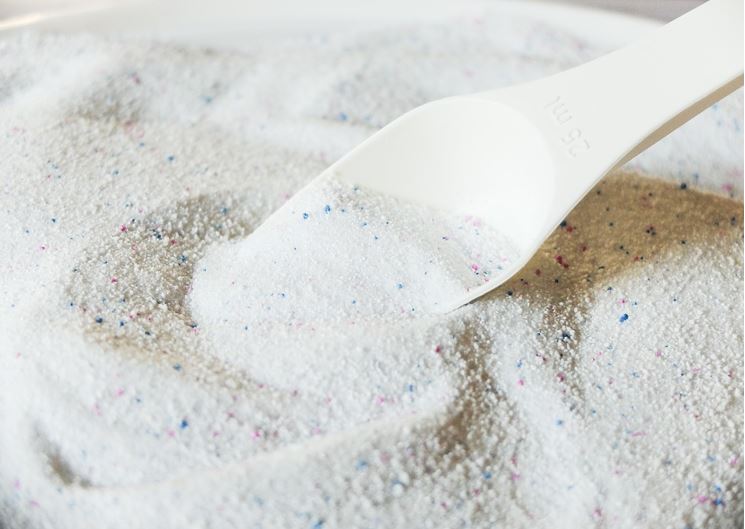 Smart washers work best with low-sudsing laundry detergents that generally come with the 'HE' logo on the packaging. Regular detergents generate too many suds for the washers that can cause the machine to rinse over and over again to properly remove the detergent.
Keep the Spin Speed High
To reduce drying time, always run your washer with high spin speed so that it can extract more water from your laundry. In case you've tried this trick earlier and found that clothes come out rumpled after drying, you can simply remove the clothing from the washer and straighten out before you put them into the dryer.
Don't Use Sanitary Cycle
According to Energy Star, the sanitary cycle option depends on an internal heater whose job is to increase the water temperature. The result? Obviously, more energy usage than expected. That is why, it's recommended that you must avoid the sanitary cycle except for the situations when it is truly unavoidable.
Clean the Dryer Duct Routinely
One of the most prominent appliance repair companies dealing in washer repair in Toronto suggests that one should always keep the lint screen and duct of their dryer in good shape in order to maintain proper airflow and prevent fires. You have to be especially careful if you use dryer sheets as they can leave a film on the filter that obstructs the flow of air and impacts the overall efficiency of the dryer.
In addition to that, it's also important to clean the moisture sensors on routine basis as they can also get affected by residue created from the drying sheets.
Select Energy Efficient Washers
Your washer is a long-term purchase that does not only make your life easier but can also assist you with saving the electricity. It is therefore really important to choose a washer that comes with an energy-efficient tag. Also, be certain to take drying performance, convenience and noise factors into consideration before purchasing a washer for your home use.
These simple tips will make your laundry more convenient and energy efficient than ever before. Feel free to share your tips and suggestions below as we would love to hear back.
_____________________________
Article you may find interesting: "Triple pane windows are energy efficient but expensive."