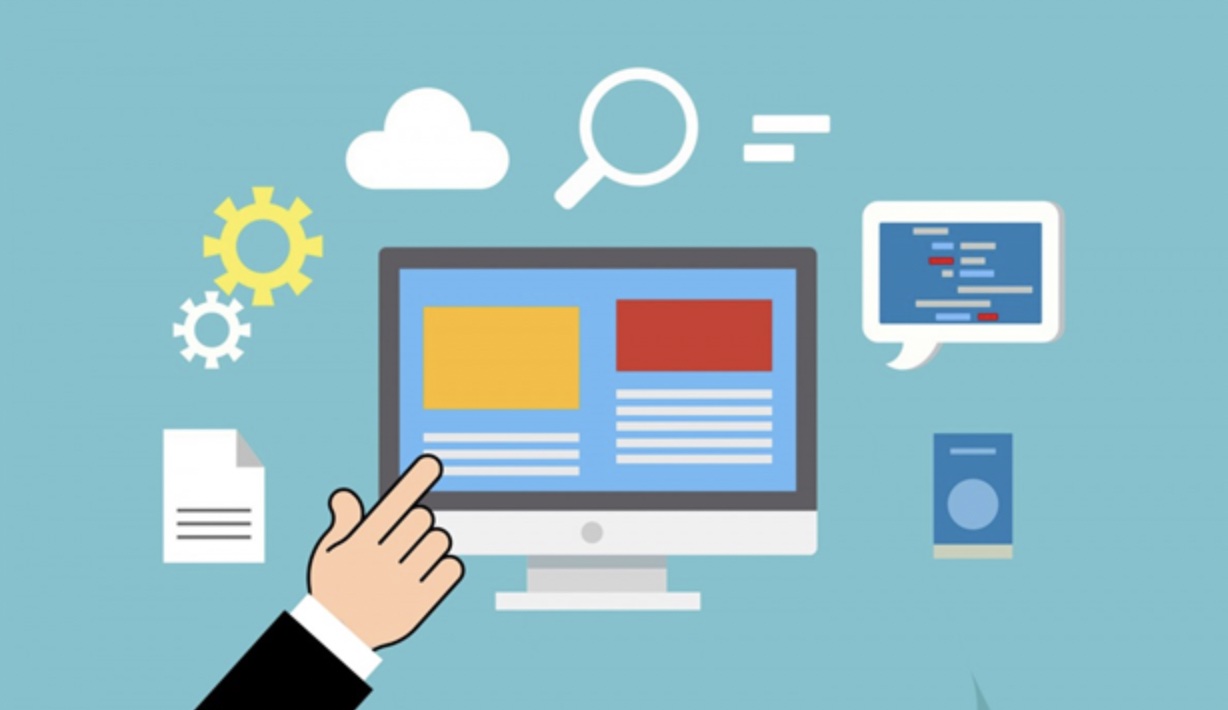 Today's legal marketplace has increasing competition which puts more pressure on attorneys and law firms to stand out from the crowd. 
Simply put, it's impossible to differentiate when your potential clients don't notice you. Even worse, if your online presence isn't professional, your clients will choose another firm.
Here are 10 tips to help you create a stunning web design that makes for an unforgettable website for your law firm or legal practice:
1. The design should be simple, unique, and fresh
Your website should reflect your brand. Your website is the first impression visitors get when they visit your site. If your website is based on an already-existing template, it will look like hundreds of other websites.
Large Hero areas can be used to simplify your message. Large blocks of text or images that are accompanied by text (hero areas) can be found on websites' homepages. They are prominent and large, drawing the attention of visitors.
Your homepage should not be cluttered with text and images. Compare the above examples to see which one is more readable or more powerful.
You should consider that mobile and laptop users may visit your site on their phones. Therefore, avoid designing pages with large screen sizes or more complicated features.
Don't overload your homepage with calls to action. Choose one or two Calls to Action and concentrate on them. You'll confuse your visitors if you have too many.
2. Display your services and profiles of attorneys
Prospective clients look for two key pieces of information when visiting a law firm's website. These are the services offered by your firm and pages about your attorney.
Your site shouldn't be cluttered with graphics or photos. Although a picture is worth a thousand words, it can confuse or diffuse attention. Select a few great shots to feature.
To create a positive image of your company, use testimonials. Even if your company has a testimonials page, you can still include testimonials in your design.
3. Be aware of site load times
You need to ensure that your website design is graphically intensive. Your site's load time can be improved by choosing reliable hosts and simplifying your design.
4. Your site should be easily accessible
Be consistent with the website's web design and navigation. Do not create different designs for pages on your website. Each page should have the same overall layout and design.
5. To improve the user experience, organize your website
Websites that are well-organized and accessible to search engines will be preferred by visitors. A well-structured website that provides information in an organized and orderly manner will be more successful than one that is chaotic.
Bold, easily readable fonts and bullets are good for highlighting key points or highlighting important information. To emphasize the most important information, you can use text color but keep fonts and text color to a minimum.
6. Content is crucial
Search engines index websites based on content quality (and links). Search engines will index your site based on the content it contains.
Headlines are important and should not be ignored. They can make a difference in whether a visitor continues reading your content or leaves.
When deciding what content to add to your website, it is important that you focus on the user experience (UX).
7. Learn the difference between design & development
You will need to have both the design and the development of a website. While agencies and freelancers may be able to do both, the skills required for development and design are often different. You might want to hire different people to help you with each aspect.
Frontend developers are more interested in the client-side, or what visitors see when they visit your site. Backend developers focus more on the interaction between the database and server.
Backend developers are often involved in a variety of tasks, including scripting to allow your visitors to interact on the site, the configuration of the webserver, and the development of e-commerce features such as a payments system.
Web designers who are freelance can be skilled in many areas such as web design, information architecture, and usability engineering. They also have the ability to manage web servers, database administration, web content management systems, project management, security, and search engine optimization.
8. Consider the domain, but don't obsess over it
Some firms attempted to find exact words matches in the past to gain search engine ranking advantages.
Search engines have updated their algorithms many times over the years, so this practice is no longer recommended. You can change the URL if you cannot find one that matches your business name. Or you could try another URL that contains the name.
Avoid domains with too many characters. You might have five equity partners, but this doesn't mean that your domain should contain all of them.
9. Search engine optimization (SEO), and search engine marketing (SEM) are important
Just like small businesses, a law firm's marketing efforts can often be absorbed by other marketing initiatives. Search engine optimization and SEO require extensive knowledge and significant time investment. However, SEO and/or SEEM campaigns can be a great tool for attorneys and law firms. They should not be overlooked.
10. Use a responsive design
Prospective clients can access your website from their desktops, laptops, and tablets, as well as mobile phones. Many times, half of the potential clients access law firm websites via mobile devices. Responsive websites can enjoy many search engine ranking advantages from Google and other search engines.
By keeping these best practices in mind, you can ensure your time and money gets what you are looking for – new clients. Remember, you aren't spending all those resources on a killer website that will impress your friends, but on a site that attracts and keeps the attention of people who need your services. 
---
You may be interested in: The Importance of Google Analytics