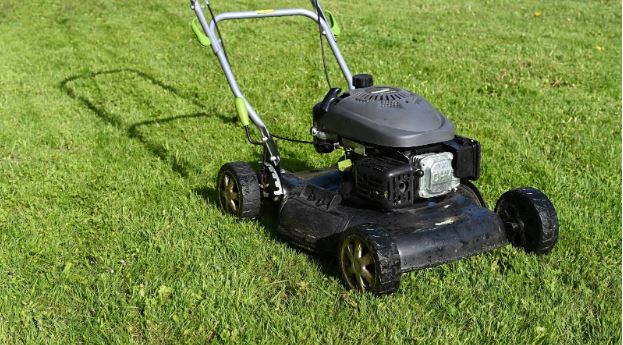 In summer, outdoor spaces are enjoyed like never before. If you have a garden at home with a green lawn you want it to look lush and splendid despite the heat. Find out everything you have to do to take care of the lawn. In this article we give you all the key tips to make your lawn perfect and keep it that way throughout the summer period.
There is nothing like a nice green and fluffy lawn. However, as it is natural it is delicate and needs maintenance and care. Madison Landscaping tells you everything you need to know to be able to take care of the lawn this summer.
If you are one of those who believe that there is no better feeling than walking barefoot on well-kept natural grass, then this article should be of interest to you. Especially if you have a small garden in which to plant a nice lawn. It may be laborious; you need to give the lawn a lot of care. And even though today there is artificial grass that has a lot of users, a natural look wins by a landslide.
What do you have to do to Take Care of the Lawn?
In winter, lawns suffer from tumultuous weather, frost, frequent rains and low temperatures. It is normal that, once spring arrives, it looks deteriorated and in a more or less critical state. You may want to try to get it back. Or maybe, in a more direct approach, you'd rather re-sow it.
And if you've never had grass in your garden but want to have it this year, spring is the perfect time to plant it. To do this, start by clearing the ground by removing rocks and roots and using a herbicide to kill any weeds you may have.
Then you will have to plow the land and add a good planting substrate, as well as a product to stimulate the grip of the roots. When you have the soil well raked and prepared, it is time to sow.
Is your garden is in a very hot area in summer? Well, choose grass seeds capable of withstanding high temperatures. Live where summers are cool? Or perhaps your garden has a lot of shade? There are also specific grass seeds for these cases.
Once you have found the right seeds, spread them over the ground and cover them with mulch. All that remains is to water, which is key if you want to be successful, and wait for your lawn to sprout.
How to Keep it in Summer
Wherever you live, in summer you will have to take care of the lawn with particular care. With the increase in temperature, it is essential to protect the grass, cutting it with the appropriate frequency.
In June, you should cut it once a week or every ten days. With the progressive increase in heat, it is best to leave grass taller so it can better hold moisture. It is an effective way to care for your lawn and protect it from high temperatures.
In addition, in July it is convenient to boost your lawn with strength and vigor. How? Providing the lawn with nutrients through the use of a slow release fertilizer. It will be a push to resist summer conditions and keep your lawn in perfect condition.
The Best Lawnmower for you
When it comes to mowing your lawn and keeping the grass in your garden in tip top condition, the best thing you can do is invest in a good lawn mower. Having an efficient and quality machine will save you a lot of work.
When choosing, think about your real needs. There are electric lawnmowers perfect for small gardens, up to 300 square meters. The battery ones have  great autonomy and have the advantage that they hardly need maintenance. While for larger gardens there are gasoline lawn mowers that can cover large parts of land in a breeze.
Whichever type of mower you choose, it is better to invest a little more for a higher quality appliance. It will be more effective, easier and more comfortable to use and it will last you longer.
Don't Forget to Water
If there is one thing that you cannot forget to take care of with your lawn, it is watering. Especially in the summer, the heat will force you to water your garden daily. Therefore, it is best to install an automatic sprinkler irrigation system. It is the best system for a lawn and, in addition, it is comfortable and efficient, since an entire area is watered evenly. Landscaping Madison WI now offers full sprinkler system installation.
In addition to not being excessively expensive, an automatic irrigation system will allow you to program the time to water when you are not there, which gives you greater freedom. You will not have to always be there at the time of watering.
With these practical tips, you will be able to take care of your lawn so that in summer you can enjoy it with your loved ones. You will have a nice and pleasant garden to marvel at every day.
---
You may be interested in: "Successful Tips to Help You Recover an Overgrown Garden"