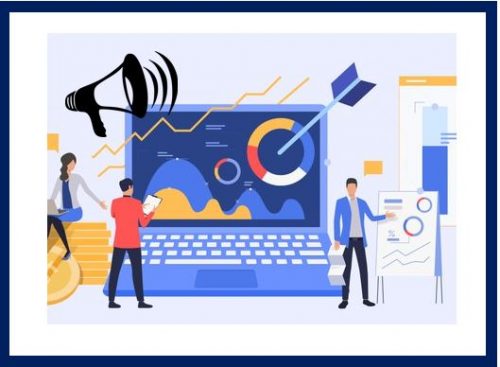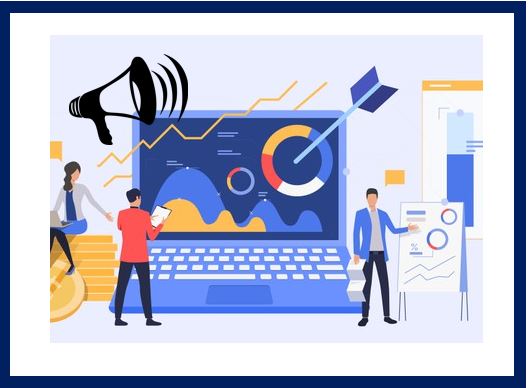 Business-to-business lead generation, or B2B lead generation, is the process through which a company sells its product or service to, as you might guess, other businesses.
Using lead generation tactics, sales and marketing campaigns can be targeted at potential customers based on their name, email address, company name, and job title. In general, a B2B lead generation strategy is to turn cold leads into paying clients.
Small and medium-sized enterprises are encouraged by B2B lead generation to generate leads and increase sales. Without leads, your company lacks the chance to grow and runs the danger of losing business from current clients.
Increasing your B2B sales possibilities increases the likelihood that your company will be successful in the long run.
Use the competitor analysis and SEO:
According to Jean Will, founder of bridesmaid brand Cicinia: "Due to its low client acquisition cost, search engine optimization (SEO) is one of the online lead-generating tactics with the highest return on investment (ROI).
By doing keyword research, you may create tailored leads that will increase the lead-to-sale ratio. Start by looking up broad topic concepts in SEMrush or Ahrefs that are pertinent to your company. They provide you with long-tail keywords (three to five phrases), which are more targeted and enable you to target your ideal client.
Take your SEO lead-generating strategies to the next level by looking at what your rivals are emphasizing. To comprehend the market better, you can determine what kind of content is effective for them. Additionally, it makes it easier to gauge the effectiveness of your lead-generating strategies and predict KPIs."
Run retargeting and remarketing campaigns:
Retargeting and remarketing's objective is to interact with leads who are most likely to buy something from your website. These lead-generation marketing techniques mostly include paid advertisements targeted at potential customers who have interacted with your website or social media profiles.
You base your initial paid media ABM campaigns on your buyer persona. Generally speaking, every retargeting campaign is more focused than your initial campaign because you can modify your audience based on the outcomes of the initial advertisement.
This strategy can also be used to identify potential customers who are similar to your current clients. Try Google's Audience expansion or Facebook's Lookalike Audience. The algorithm will aid in your audience growth and lead generation. Other systems also offer comparable features.
Engage visitors with live chat:
According to Abe Breuer, founder of VIP To Go: "On your website, live chat is a fantastic approach to creating leads. Before making a purchase, customers frequently have inquiries when they visit your website.
One of the simplest methods to engage website visitors and keep them interested in your company so they don't leave their information is through live chat. Customers adore having access to immediate queries.
Utilizing chatbots on your website may make lead generation practically effortless. When it would be most beneficial, proactive chat rules cause a chat widget to appear to see if your visitor has any additional queries or requires more details.
You can gather contact information, assign the new contact to a salesperson for follow-up, and send a welcome email to your new lead all at once by setting up automation processes using Zapier or its counterparts."
Develop referral programs:
Corey Tyner, owner of BuyYoDirt believes in referral programs and states: "Customers who love your good or service are a terrific source of highly valuable leads. They are likely to refer you to friends, relatives, and coworkers who have similar difficulties because they are familiar with and enjoy your product.
Making it simple (and beneficial) for customers to recommend your product to their network through a referral program is preferable to waiting for them to do the work themselves.
Through click-to-share links, strategic requests, and offers of discounts or cash back for each new client they refer, these programs encourage customers to recommend their friends."
Form LinkedIn connections:
With more than 800 million users and a social network for professionals from all industries, LinkedIn gives users unprecedented access to their target audience's decision-makers.
Your sales staff can send direct messages to executives in your target company with information and important marketing resources about your product.
Incorporate Blogging into your strategy:
Your marketing approach may benefit from including blogging to assist you to generate leads for your firm. By inserting Calls to Action (CTAs) in your blog entries, you may profit from this. CTAs are buttons or links that urge visitors to take an action, such as joining your email list or downloading an eBook.
Using a blog to generate leads can be very effective. However, you must be careful to produce worthwhile material that people will want to read and distribute. To encourage readers to take action, you must also add calls to action (CTAs) in your postings.
If you aren't already, you should start using blogging as a lead-generation strategy right away. It might significantly impact and aid your company positively.
Define Your Target Audience:
According to Sam Tabak, founder of Rabbi Meir Baal Haness Charities: "Understanding your target audience and what they want is crucial. This will enable you to choose the lead-generation techniques that are most effective for you.
The development of buyer personas is one method for identifying your target market. Buyer personas are imaginary, all-encompassing depictions of your ideal client. You'll be able to produce content and marketing strategies that speak directly to your customers if you know who they are.
Through market segmentation, you can also identify your target market. By segmenting your market, you can put prospective clients into groups depending on their requirements and preferences. Because of this, creating marketing strategies that are specifically tailored to them is simpler.
Understanding your target audience's demands and wants is crucial after you've identified who they are. To achieve this, carry out market research. Use focus groups, interviews, and surveys to learn what your target market wants.
You may create lead-generating techniques that precisely appeal to them once you comprehend their demands and desires. Additionally, it would be simpler to adapt your marketing materials to your target audience's needs."
Creating leads requires time and effort. But ultimately, it's worthwhile. The aforementioned lead generation techniques can be useful if you're seeking ways to enhance your lead count. If you use them effectively, you'll notice a huge boost in leads and conversions.
---
Interesting Related Article: "The Ultimate Guide to SEO Lead Generation Strategy"