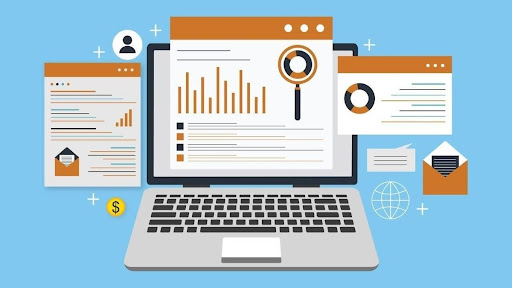 Business owners worldwide are looking to maximize sales with the latest digital marketing tactics and strategies. Companies of every size are working diligently to stay competitive and relevant in 2023. This is where evidence-backed, conversion-focused online marketing comes into play. Over three-quarters of global marketing departments are currently utilizing these powerful advertising strategies in some way. When properly implemented, these solutions expand reach, maximize engagement, and strengthen audience targeting. As a business owner yourself, you should consider starting a financial investment in these effective promotional channels. Read on to learn about selling with the latest digital marketing tactics and strategies. 
Determine The Role Of Digital Marketing
Before you invest in digital marketing, determine the role it will play in your organization. Sit down with key board members, organization executives, team leaders, and marketing department representatives to set targeted goals together. Determine how marketing strategies can positively impact your top-selling products, core services, or larger business brand. Most commonly, organizations implement these tactics to spread the word, drive customer conversions, and achieve superior sales performance. Companies may also strive to generate quality leads, establish brand recognition, and lower cost per acquisition. Typically, a well-rounded, focused digital marketing strategy can help you achieve many of these goals at once. Certainly, get started by determining the role digital marketing will play in your organization.    
Identify Your Target Audience
Next, you should get a better idea of who your target audience is. Of course, your specific target audience likely depends on your business industry, marketing goals, and preferred channels. More social media savvy companies tend to engage better with younger audiences. Whereas LinkedIn and website marketing tends to drive conversions with older prospects. Once you know who your audience is, think about what their unique desires, needs, and goals are. This way, you can curate your messaging and strategies to reach them most effectively. Definitely, you'll need a working understanding of your audience for digital marketing purposes. 
Hire An Award-Winning Digital Marketing Agency
To maximize results and improve your bottom line, hire an award-winning digital marketing strategy to implement the most effective strategies. Partner with an expert agency that increases exposure, optimizes your offering, and elevates target market messaging. According to an experienced Digital Marketing Agency in Houston TX, "these firms strike the ideal balance between consulting, strategy, cutting-edge technology, and 'out of the box' creativity." With a skilled agency by your side, you can brainstorm, implement, and execute your marketing strategy with ultimate precision. Get ready to transform your business and start reaching your audience more efficiently. Surely, hire an award-winning digital marketing strategy to take your business's advertising operations to the next level.  
Track Progress And Measure Results
Now, you are ready to start measuring digital marketing progress, performance, and results. Establish analytics-driven monitoring processes to ensure your advertising strategies are working properly. You can assign specialized marketing and data engineering teams specifically for this task. Have them put together detailed reports that outline key pillars of your marketing process, potentially missed opportunities, and new relevant revenue options. Most importantly, you should track upticks in your conversion rates, sales numbers, return on investment (ROI), and customer engagement scores. Indeed, track progress and measure performance for your results-driven digital marketing strategy. 
Choose The Right Strategies
With an expert agency by your side, it is time to start choosing and implementing the right digital marketing strategies. Every business is unique – so the most effective advertising tactics will vary based on several factors. For some businesses, social media marketing, pay-per-click (PPC) advertising, and search engine optimization (SEO) have proven to work best. For others, email, video, inbound, and content marketing are much better choices. Speak with your agency about what strategies will work best at your unique, growing business. Absolutely, select and implement the most effective, targeted digital marketing strategies for your small business brand. 
There are several steps to start selling with effective digital marketing tactics and strategies. Start off by thinking about the role digital marketing will play in your organization. Then, take time to think about your target audience. Next, appoint a skilled, experienced, and knowledgeable digital marketing agency. Now, you are ready to choose and implement the most effective digital marketing strategies. Speak with your experienced, knowledgeable agency about what relevant opportunities and tactics will work best. At this point, it is time to start measuring performance, results, and progress. Most importantly, keep an eye on ROI, sales levels, and target audience size. Follow the points above to learn about selling with the latest digital marketing tactics and strategies.