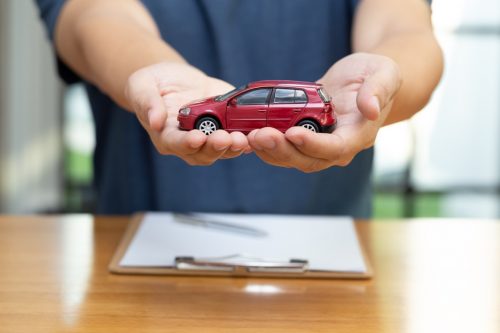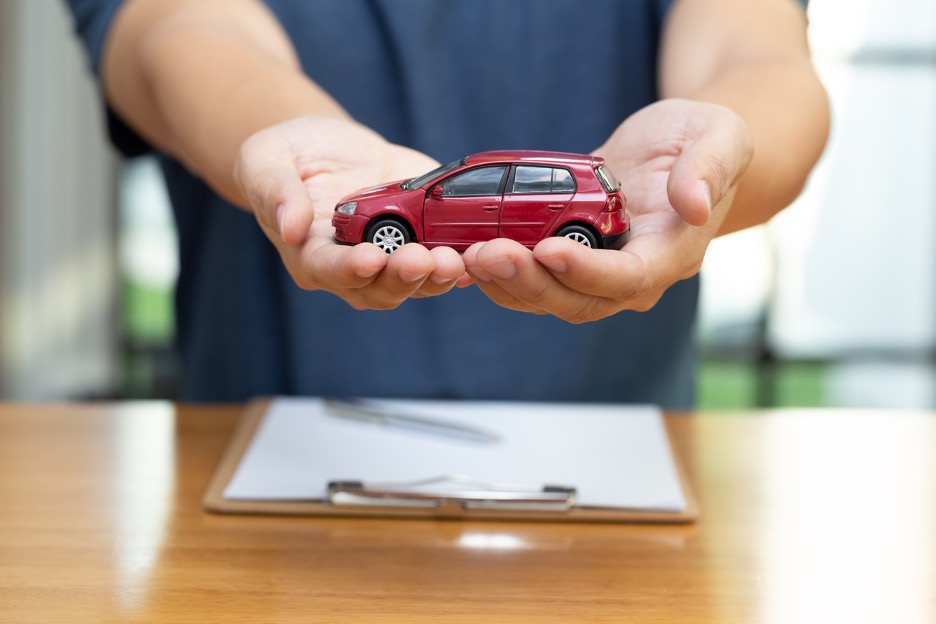 If you're considering finance options for a business vehicle, it's good to understand whether buying with a car loan or getting a lease is the best option for you. 
Here, we break down what's involved with car loans and novated leasing so you can make the right choice for your next vehicle financing. 
Car loans
Buying a vehicle with a car loan may enable you to afford the car you need sooner. A car loan involves the amount you borrow to cover the purchase price of the car and paying it off over time, while also paying any associated fees and interest on the loan. Car loans are suitable for vehicles used for personal and work purposes, and you are solely responsible for making your loan repayments. 
Repayments can be made weekly, fortnightly or monthly. Before applying for a loan, you need to calculate loan repayments and interest rates to ensure you can afford it, but once your loan is paid off, you have sole ownership of the vehicle. 
There are fees involved with your car loan which can include an establishment fee and service fees. As well as the purchase price of the vehicle, and any loan fees, you will also have to pay interest on your loan. Interest rates can vary depending on the lender, the loan amount, the loan term as well as your circumstances, including your credit score. 
Loan terms generally range from 3 – 7 years. Your loan term can impact your loan repayment amounts, as well as how much interest you end up paying on your loan. The longer your loan term is, the smaller your repayment amounts will be, but the more interest you pay in total. 
Renowned dealers, like BMW dealers in Ohio, can also assist you in this process. With a car loan you own the car, even while you're still paying it off, so you can make modifications to the vehicle, such as getting tinted windows and updating the interiors.
Novated leasing
A car lease involves borrowing or renting a vehicle for an agreed period while making regular fixed repayments. 
A good option when you need a vehicle primarily for business purposes is a novated lease. It is a leasing arrangement that involves a three-way contract between you, your employer and the lender. While the car and finance are arranged in your name, your employer pays the loan repayments directly from your pre-tax salary. 
You will need to get your employer to agree to enter into a novated lease contract, but there can be numerous benefits for you and your employer. 
As payments are made from your pre-tax salary, a novated lease allows you to reduce your taxable income. This also means you won't need to worry about keeping up with payments. No large upfront payment or deposit is required for a car lease, and you do not pay GST on running costs or the purchase price of the vehicle. The deductions made from your pre-tax salary also generally cover maintenance, fuel and insurance costs. With a novated lease you can often organise for your insurance and warranty costs to be made with the repayments. 
Something to consider with a novated lease is that you don't own the car, which means you cannot make any modifications, and some lenders may also have mileage restrictions on the vehicle. 
Your employer is not responsible for the vehicle if you leave and won't be left out of pocket. If you leave the employer, you retain the vehicle and take responsibility over the lease and may have to get a future employer to agree to have the lease re-novated. 
If the car is for work use rather than personal use, a novated lease may be a good option for you.
Finance lease
Another leasing option you may want to consider if you need a vehicle for business use is a finance lease. 
Mostly used by businesses, with a finance lease the financier purchases the vehicle and leases it to an organisation for a set lease term. Regular payments are then made each month. 
At the end of the lease term, the organisation is obligated to either pay the residual value on the vehicle and take over ownership or renew the lease for another term. 
Get expert advice
If you're not sure whether buying or leasing is better for you, speak to a finance specialist about your options. 
Your decision can depend on affordability and what works best for your needs and budget. It's important to examine your financial status, and job situation and consider your long-term needs. Make all necessary considerations and ensure you carefully read the terms and conditions so that you understand what is involved with each option.
If you are looking at getting a new car, we can help you lease or buy a vehicle with the right financing. Contact 360 Finance for your next car.
---
Interesting Related Article: "Everything You Should Know about Car Loans"