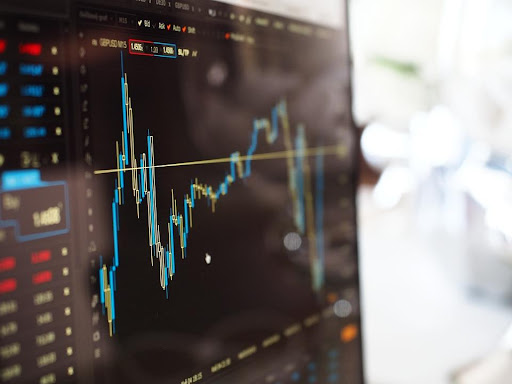 If you're a futures trader seeking to elevate your skills, Leeloo Trading is a prop firm that specializes in offering funded accounts to talented individuals in the futures market. With its stellar reputation, Leeloo Trading has established itself as a prominent player in the industry.
Determining whether Leeloo Trading is the right choice for you depends on your specific trading goals and preferences. In this comprehensive Leeloo Trading review, we'll take a deep look into the background of Leeloo Trading, explore its operational processes, highlight its notable features, and more. 
By the end, you'll have the necessary insights to decide if Leeloo Trading is the prop firm that aligns with your needs. You will gain a deeper understanding of its offerings and make an informed decision about your futures trading journey.
What Is Leeloo Trading?
Leeloo Trading, founded by entrepreneur and investor Jody Dahl. It stands at the forefront of the futures prop trading landscape. This renowned firm specializes in offering funded accounts tailored to different trading styles and sizes. Traders have the flexibility to choose an account that aligns with their budget and trading rule preferences.
Unlike other prop firms that provide a range of assets, Leeloo Trading focuses exclusively on futures trading. With a focus on this particular market, Leeloo Trading has mastered the art of providing specialized support and resources to traders. Its core mission is to empower experienced traders by offering fully funded accounts, allowing them to participate in the market with a sense of assurance and without putting their own capital at risk.
Leeloo Trading Features
Leeloo Trading stands out among prop firms due to its impressive array of unique features. Let's explore what sets them apart:
Up to 90-100% Profit Split

: Leeloo Trading offers an exceptional profit-sharing system. You retain 100% of your profits from the initial investment of $8,000, and then enjoy an 80% profit split for the following year. The real advantage kicks in as you keep a fantastic 90% of profits thereafter. 

Simulated Trading Available

: Leeloo Trading goes the extra mile by offering a valuable educational tool – simulated trading. With Leeloo's proprietary platform, you can test your trading skills and strategies using simulated money. This feature allows you to gain practical experience in the market without risking real capital.

Relaxed Trading Conditions

: Enjoy flexible trading rules at Leeloo Trading that cater to all types of traders. Hold positions over weekends, holidays, and news days without the worry of daily drawdowns. This flexibility makes Leeloo an excellent choice, particularly for swing traders who require more time to execute their strategies. With no maximum trading period, you have the freedom to trade on your own terms.

Convenient Leeloo App

: Leeloo Trading understands the value of convenience, offering a mobile app that empowers you to trade from anywhere. Access contests, track your trading progress, and close trades with ease, right from the palm of your hand. This user-friendly app enhances the accessibility and enjoyment of trading futures, catering to traders who are always on the go.

Leeloo Loyalty Program

: Standout among prop firms, Leeloo Trading rewards its most loyal traders through the Leeloo Loyalty Program. Earn credits with every subscription package purchase and redeem them for enticing benefits, including free resets or a free Express Practice Account. 

Free Trial for New Members

: Leeloo Trading impresses with a 14-day free trial for their practice account. Gain access to a $100,000 virtual balance and the ability to open up to 12 maximum contracts. This risk-free trial enables you to explore and test Leeloo's systems before committing, providing a valuable opportunity to familiarize yourself with their platform without the fear of financial loss.
Leeloo Trading Pricing
Leeloo Trading offers a variety of funded account options to accommodate traders with different budgets and experience levels. They have flexible pricing plans that allow you to start with an account as low as $25k and work your way up to higher funding levels. 
There are different account types, such as Foundation, Leeloo Bundle (LB), Entry, and Weekly accounts, each with its own fee structure. While most accounts require a recurring monthly fee, the Express Account stands out as the only one without a monthly fee. In case you don't pass the evaluation, you have the option to reset your account for a fee of $85.
Leeloo Trading Review: The Pros & Cons
Pros:
Generous profit split

Flexible trading rules to suit various trading styles

Impressive track record

Convenient mobile app for trading on the go

Availability of free trial to test the platform

Engaging trading competitions for added excitement

Wide range of account options with different buying power
Cons:
Evaluation period restricted to 10 days

No live chat customer service support

Monthly fees required for most account types

Limited to futures trading only

Absence of a dedicated Discord channel for community interaction
Leeloo Trading Alternatives
Leeloo Trading is a great choice for futures traders. If you want the ability to trade financial products outside of futures, there are other quality alternatives. SurgeTrader has an easy one-stage audition process and allows you to use any trading style that you prefer. Read this SurgeTrader review to learn more. 
You can also check out this best prop trading firms article to get a comprehensive list of Leeloo Trading alternatives. 
Final Thoughts
Leeloo Trading offers an enticing opportunity for futures traders seeking funded accounts. With its attractive profit split, solid track record, and convenient mobile app, it provides a user-friendly platform to support your trading endeavors. 
The availability of free trials allows you to explore the platform without any financial risk, while engaging in trading competitions adds an element of excitement. If you're interested in experiencing the benefits of Leeloo Trading firsthand, click here to visit their website and take the next step towards advancing your trading future.