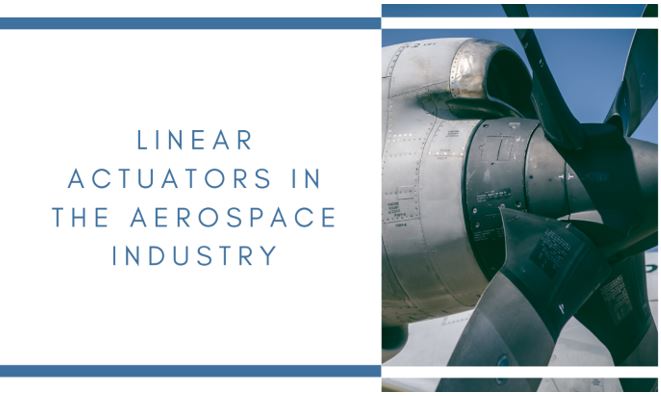 The aerospace industry is an extremely specific and demanding niche. Actuators that are used for aerospace shall comply with some requirements:
They shall endure high and low temperatures;
They shall be resistant to vibrations and have a high shock endurance;
No risks of leaks shall be present;
They shall be resistant to radiation and vacuum;
Environmentally friendly.
This is not the entire list of requirements. However, the other ones are typical while these are specific to the aerospace industry.
That's why a reliable manufacturer that produces actuators for this niche tests every microactuator or any other actuator type. The leading actuator manufacturers revise and improve all the manufacturing processes and procedures. They follow the latest advancements in technology and science to see whether they can be applied to improve production and the actuator features. Aerospace precision machining is such an important element of the industry. That is why all the actuators that are approved for application in aerospace are:
Made from lightweight materials: those can be aluminum, stainless steel, and some lightweight alloys;
They are highly resistant and able to manage high loads;
Their dimensions can vary from very big to very small. In the aerospace industry, micro-actuators have a special value;
Their service life is long and the need for maintenance is either absent or minimal;
They are easy-to-manage and safe;
Electric actuators provide the needed level of movement smoothness and positioning precision.
Thus, electric linear actuators are perfect elements for the application in many systems of an aircraft.
Actuator Applications in Aerospace Industry
Actuators are used for aircraft and spacecraft so widely that it seems that without them, the aerospace industry would not exist.  They are used everywhere: from the biggest to the smallest mechanisms.
Linear Actuators for Landing Gears
The landing gear of an airplane functions thanks to several actuators. A linear actuator opens the door from which the landing gear is moved out. Then, the mechanism of the landing gear is lowered, again with a linear actuator. The gear is retracted again with a linear actuator.
Assembly Platforms for Aircraft
Linear actuators accompany aircraft from the very start: the assembly. They have features that are irreplaceable in such types of systems:
Linear actuators can provide vertical movement at a long distance with a heavy load;
They accelerate and stop fast;
They are reliable and safe.
Electric linear actuators might be a more expensive solution than other actuator types. But it is just an initial investment. These actuators are pre-lubricated. It means they do not require maintenance and the risks of breakage or leakage are low or absent. Thus, in the long term, they are very cost-efficient.
Boarding Bridges
Boarding bridges shall be not only technologically advanced but provide top comfort and safety level. It is important for both airplane staff and passengers. Electric actuators can provide the needed accuracy and safety. These elements allow designing boarding bridges that can be adjusted to any plane and door height.
Linear actuators are the best solution for boarding bridges due to some of their specifics:
They provide exceptionally accurate positioning. We believe there is no need to mention how important it is for the comfort and safety of passengers;
A special braking system in an actuator prevents it from falling even if the power is off. It means again an additional safety level.
Satellites, Rockets, Launch Systems
Launch systems require the top reliability of all the components but actuators play a special role in every launch system. Actuators shall have enough power to lift tons of expensive equipment smoothly and shock-free. Electric linear actuators can provide this functionality in all possible conditions:
Extreme heat or cold;
Radiation exposure;
Humid, dry, or dusty environment, and similar.
It is easy to manage them, and positioning precision is extremely high.
Flight Simulators
Several electric actuators can be synchronized to work from the same motor. Their movements are highly predictable, and their management is easy. This makes them irreplaceable for flight simulators.
---
Interesting related article: "Aerospace robotics market growing fast."