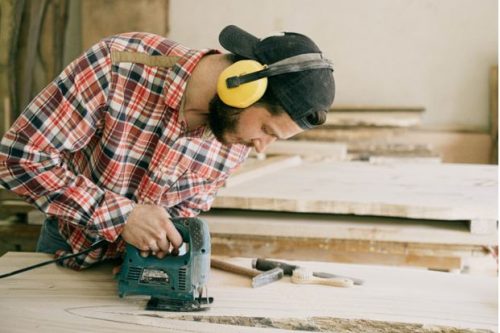 Construction workers, contractors and builders nowadays rely on construction management software/apps to keep them organized when they are working on projects on a job site. These construction management software/apps help builders, contractors, painting contractors, handy men do their job efficiently and quickly. Hence it will save their time and money as well.
The construction management software is a go-to solution which caters for the needs of your construction business. Here is the list of the best construction management software/apps.
Buildxact:
The most talked about construction management software in the last few years is "Buildxact." It has not only quality-rich features but also provides efficiency to the project management team. Various construction projects with ultimate clarity can be managed by the construction companies.
Buildxact has many essential features. It's been mainly used for estimations, getting reports, takeoffs, invoicing, scaling plans, accounting etc.
It helps in improving customers relations as each client gets their own portal, so clients can download the images they like from the same portal. And everything gets recorded automatically. Further, all can access the same page as well.
Fieldwire:
Fieldwire app is used for task management in the construction industry. It works for both iTunes and androids. The core Fieldwire functionality includes viewing plans, mark up plans, creating tasks, managing tasks, generating reports etc.
It helps field workers to do their job comfortably. As they can view up-to-date files, blueprints and tasks on their mobile device while they are working on a site.
With the help of this app, contractors can make tasks and blueprints, set deadlines and assign priority levels. Not only this, but it also enables a contractor to create a punch list, share drawing with all users, add attachments, create reports and send alerts to the staff about new tasks via app notifications.
PhotoShop:
In the construction industry, everything is designed first on a piece of paper. Your imagination first carved on paper before it comes to reality in the form of stunning skyscrapers.
Photoshop is an essential tool in construction management software. It helps architects to create a design of buildings and structures. It also benefits an interior designer to create an interior design, furniture designing and room decoration design etc.
It is also used by civil engineers to enhance photos so they can display their work on various platforms.  Mostly Photoshop is being used by civil engineers for landscape designing, visualization of the design of interiors, Modification/Improvement of historical-geographical/aerial images and Improvement of the graphics of the design of a building proposal.
PlanGrid:
The best part of PlanGrid is, it is a free app for the contractor and available on both iTunes and Google play. It is a rather easy to use app that will manage all your latest revisions of drawings. Therefore it helps to keep all your construction team members up to date with the latest revision of drawings.
With the help of PlanGrid, you can easily publish the latest drawing to a cloud server and share it with all your construction team members. It has the capacity to store the older versions of the same drawing and will notify you whenever you are viewing an outdated drawing.
DEWALT Mobile Pro:
It is the calculation and reference tool for all construction professionals. This app provides immediate answers to difficult questions at the job site.
Whether you are a contractor, construction manager, builder, roofer, bricklayer, painter or carpenter, you will always require an accurate calculation. Normal calculators and mobile calculators are not appropriate for this job.
With the help of DEWALT Mobile pro, you can easily select your trade, use a specific formula for material and work estimation as per your needs.
For example, you can calculate how much concrete you need for a slab or how much paint you need to cover a room. Any opening space like a door or window is subtracted from the final surface.
It allows you to access your history to see your past calculations. You can save your favourite calculations and easily share them with others via email.
Conclusion:
The success of any polished skyscraper or lavish 10 storied apartment depends upon the dynamic contractors who have built it and the construction management software that managed the entire process.
---
Interesting Related Article: "What SEO For Contractors Does For Your Construction Website"