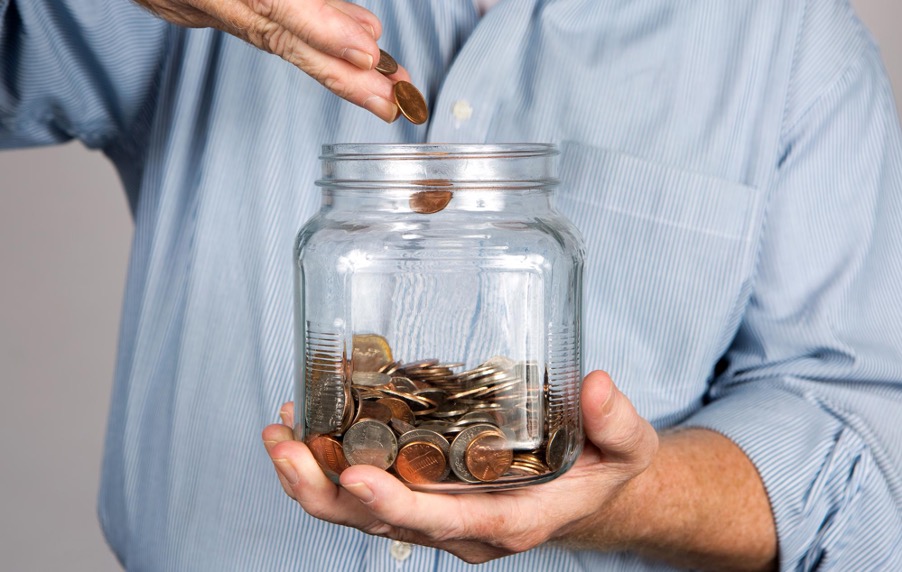 In today's dynamic world, planning for our financial future becomes paramount, and healthcare costs can be a significant wild card in this equation. To tackle this uncertainty, a powerful strategy comes in the form of Health Savings Accounts (HSAs). 
In this Lively HSA review, we'll explore this financial tool and its potential to manage healthcare expenses efficiently. As we venture into the world of HSAs, we'll uncover Lively's outstanding features that make it one of the best HSA providers. 
What Is Lively HSA?
Headquartered in San Francisco, Lively boasts a nationwide presence with dedicated employees across the U.S. Offering not only direct-to-consumer accounts but also HSA solutions for employees through employer partnerships, Lively caters to diverse needs and preferences.
Lively takes pride in being a fintech HSA provider, harnessing the power of technology to enhance their services. Since its establishment in 2016, the company has rapidly grown, currently managing over $500 million in assets under management.
Features
These are the wealth of features that set Lively HSA apart as a dynamic healthcare savings solution:
Investment Account

: Through a partnership with TD Ameritrade, Lively enables you to invest HSA funds, providing access to a diverse range of investment options.

User Dashboard and Mobile App

: Seamlessly navigate your HSA journey with Lively's user-friendly dashboard and mobile app.

First Dollar Investing

: Start earning interest from the first dollar in your HSA, without any minimum investment threshold.

Tax Deductions

: Enjoy tax-free contributions, interest, and withdrawals for qualified medical expenses.

Self-Directed Brokerage

: Take control of your investment decisions, allowing your preferences to guide your portfolio management.

Tax Deductions

: Enjoy tax-free contributions, interest, and withdrawals for qualified medical expenses.

Automatic Deposits

: Set up regular contributions from your bank account to maintain a consistent savings routine.

Integration with Other Apps

: Integrate your Lively HSA with Empower or Mint, streamlining financial management.

Rollovers and Transfers

: Effortlessly transfer or roll over HSA funds, simplifying the process for small business employees.

Contribution and Expense Tracking

: Track contributions and expenses efficiently, enhancing your financial planning.

Optional Automated Investing

: Choose self-directed investing or opt for Lively's automated investing service.

Lively Marketplace

: Benefit from partnerships with pharmacies, medical providers, and more for convenience and savings.

Expense Scout

: Utilize Expense Scout to identify untracked medical expenses, ensuring no qualified expense goes unreimbursed.
Pricing
Lively offers a refreshing approach to pricing, emphasizing transparency and flexibility for both individual users and employers. For individual HSAs, Lively takes pride in waiving all fees, ensuring that there are no startup, maintenance, or management fees. 
This fee-free experience is complemented by optional features that enhance your HSA journey. Accessing Lively's guided portfolio feature comes with a modest 0.5% fee, offering you an opportunity to optimize your investment strategy. Additionally, if you opt for a Schwab Health Savings Brokerage Account, an annual fee of $24 applies, opening up diverse investment possibilities.
In terms of employer contributions, Lively's pricing structure remains competitive and straightforward. Employers can offer Lively HSA benefits to their employees for a nominal cost of $2.95 per employee per month, with a minimum of $50. 
This approach enables employers to provide valuable HSA benefits without incurring exorbitant fees. Lively's revenue generation model is designed to subsidize individual savers with institutional contributions, ensuring that individual HSAs remain fee-free.
Lively HSA Review: The Pros & Cons
Pros:
No Fees: Lively HSA ensures a fee-free experience for regular account use, enabling you to save without added costs.

Diverse Investments: Access a wide array of investment options, tailoring your strategy to your financial goals.

Seamless Tracking: Lively simplifies expense tracking, storing medical costs for future reimbursement.
Cons:
Limited Customer Support: While offering various services, Lively's customer assistance may not be available around the clock.

Modest Cash Interest: Lively's interest rate on cash balances may be relatively modest, affecting potential growth.

Separate Schwab Account: Accessing self-directed investments involves a separate Schwab account, adding an extra step.
Lively HSA Alternatives
In the realm of strategic financial management, Lively HSA emerges as a valuable tool for savvy investors. However, its effectiveness shines when combined with other complementary services. As you navigate the complex landscape of wealth management, it's important to consider a holistic approach. 
One such service that can enhance your tax-saving endeavors is Playbook. Through detailed analysis of your financial statements, Playbook uncovers missed opportunities to optimize taxes, aligning seamlessly with the goals of Lively HSA. Read this Playbook review to learn more. 
For those seeking efficient personal finance management and budgeting, Tiller Money stands out. Its user-friendly integration with platforms like Excel and Google Sheets makes it a preferred choice. Exploring this Tiller Money Review will offer you deeper insights into its capabilities.
If your financial journey demands a comprehensive solution, Monarch Money could be your answer. This user-friendly platform serves as an all-in-one financial management tool, streamlining various aspects of your financial life. Check out this Monarch Money Review to discover how it can simplify your financial management experience.
Final Thoughts
As we wrap up our exploration of Lively HSA, it's clear that this health savings account can be a game-changer in your financial toolkit. With its tax benefits, investment options, and user-friendly features, Lively HSA offers a solid path to financial security.
Click Here to get started with Lively HSA today.