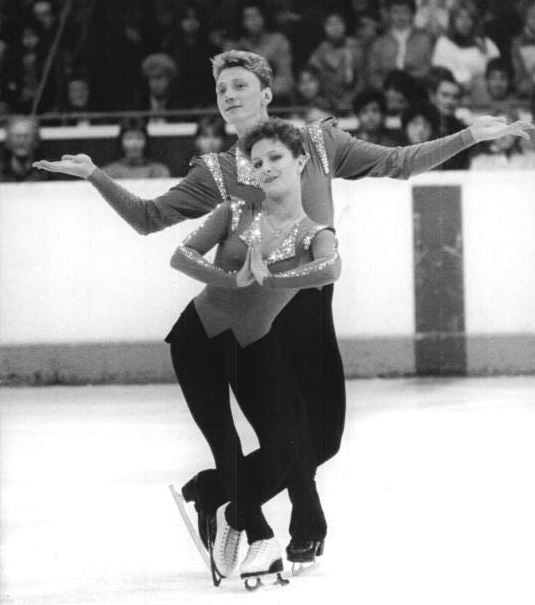 There are notable heroes across numerous aspects of life. These aspects include politics, academics, science, technology, etc., but from a long list of heroes in sports, one that is worth a special mention for his accomplishments is Russian figure skater, Oleg Vasiliev.
Born on 22 November 1959, Vasiliev's career started quickly in Russia, thanks to an illness. When he was about five years old, he suffered recurrently from pneumonia, so doctors advised his parents to introduce him to an outdoor activity.
They introduced him to skating as a way to tackle his illness. However, they had no idea that they had introduced him to an activity for which he was born. It didn't take long as a single figure skater before Vasiliev won a junior national title. It was such a great honor, but Vasiliev didn't stop there.
He continued developing until he was discovered and invited by notable coach, Tamara Moskvina, who tried to convince him several times to become a pair figure skater. Although Vasiliev disagreed for a long time, at age 18 he finally agreed to try pair figure skating. That proved to be one of the best decisions he made in his life. While there were many good pair figure skaters during his time, perhaps, what made Vasiliev enjoy an added public favor, especially during the 1984 Olympics, was the fact that his skate partner was his wife, Elena Valova.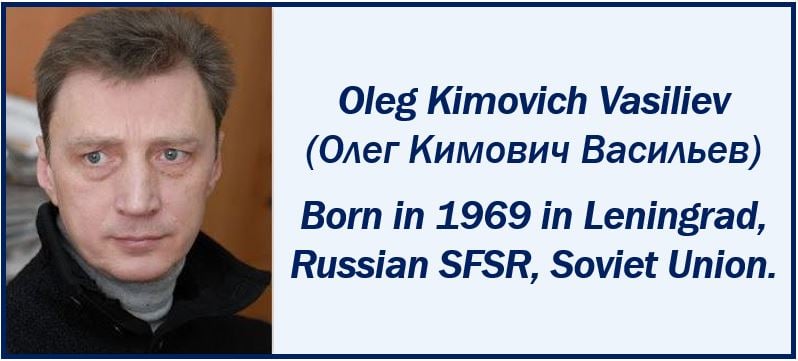 When Vasiliev started as a pair figure skater, nobody would have thought that he would make a name for himself. Physically, he did not appear to have the attributes for the sport. He had to undergo extensive training to make sure that his muscles were up to the job.
Oleg Vasiliev and Elena Valova
Vasiliev and his first partner, Larisa Selezneva, did not last very long together. She argued with him incessantly. Within three months, their partnership was over. He then started practicing with Elena Valova, whom he later married, and with whom he achieved great things.
Vasiliev got better with his new partner. Although his success as a pair figure skater did not come immediately, he continued training, developing, and hoping for the best.
In the 1982-83 season, the time Vasiliev had long been hoping for came. With his partner, he won a bronze at the Prize of Moscow News. At the Skate America that same year, he was a gold medalist. He also won a Silver medal at the 1983 European Championships. The pair made the headlines several times for their outstanding performances, the most notable one being their first World title that same year.
Broken Jaw
When it looked like nothing could stop him, Vasiliev suffered an injury; a broken jaw, which stopped both Valova and Vasiliev from taking part in the 1983 national championships.
The injury should have been a long-term setback, but Vasiliev quickly put it behind him through sheer hard-work and determination. In 1984, he was ready to start competing again. As if he had never suffered any kind of injury the previous year, Vasiliev and his partner immediately resumed their victorious streak by winning their first ever European title.
They went on to win gold at the 1984 Winter Olympics that took place in Sarajevo. That would not be their last medal for the year, as they won silver at the 1984 World Championships, which was their last event of the season.
Their achievements that year were an inspiration for many people. It is incredible how the couple, who had missed a competition due to a serious injury managed to continue where they had left off the following year.
They didn't stop there either. They went on with the same amazing form the following year, winning golds at the European championships and the World championships the following year (1985). Almost no year went by without silverware for Vasiliev and his partner, and 1986 was no different as they won gold at the European Championships, and Silver at the World championships. They had exactly the same medal in the 1987 World championships. His final amateur season was in 1988, when he won silver in the Olympics.
Vasiliev the Coach
With such an outstanding career as a skater, people had expected Vasiliev to continue as an active participant in the world of skating. Most of his fans thought that he would move straight into coaching after retiring. Even though this was not his wish, he eventually found himself doing just that – coaching.
He had previously been offered a contract in the United States with his partner as a performer, which for him seemed ideal. However, instead he became a super coach, and trained many youngsters who went on to become star skaters.
He started by coaching for one season for the Latvian Federation and then for about two years for the French Federation. He then moved to Chicago, where he achieved the most as a coach.
Vasiliev worked with about eight skaters in Chicago. Some of them went became hugely successful, in large part thanks to Vasiliev, who had enough experience to put them on the right path to success.
Between 2001 and 2006, he coached Tatiana Totmianina and Maxim Marinnin, a skating pair. During that period, they became World champions twice, and won gold at the 2006 Olympics.
He also coached Maria Mukhortova and Maxim Trankov, another popular pair. Vasiliev worked with them between 2006 and 2010, helping the skaters become European silver medalists in 2008. Victoria Volchkova was also coached by him in 2002 and 2003. During that period, she won a bronze at the Grand Prix Final.
The exploits of Oreg Vasiliev both as a skater and a coach did not go unnoticed. He was deservedly awarded the Order of Friendship of Peoples (Орден Дружбы народов), Honored Coach of Russia, and Honored Master of Sports of the USSR. Today, the story of Oleg Vasiliev is told to many people. He was a man who lived to raise the flag of his country in sports and, while serving his country, he made a name for himself: a name that will live on for many generations to come.
Page Oleg Vasilyev on www.researchgate.net