The finance and banking sectors have changed dramatically in the past decade, with innovations such as AI, machine learning, and Big Data transforming the business model of modern providers. From the way that customers interact with providers to the digitalization of finance services, the general trend is to adopt friendlier practices and, for the first time in decades, place the focus on the user.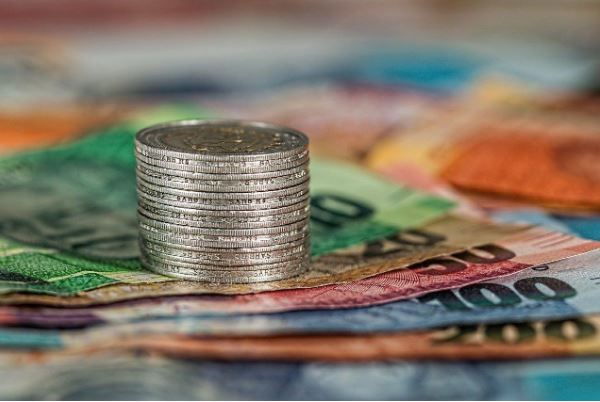 The average client no longer has to deal with unreasonable amounts of paperwork or wait for weeks until their application is accepted. And nowhere has this change been more obvious than in the lending field.
Millennials and Gen Z have already gotten used to quick and flexible funding options but it hasn't always been this way. In fact, previous generations may remember that for the longest time ever getting a loan was a path riddled with challenges.
From collecting tons of paperwork to sitting through interminable meetings with bank representatives and patiently waiting for the approval only to be met with a generic rejection letter, loans often caused more stress than relief. This pushed many people into simply giving up their dreams, resorting to small loans from friends and family, or even going down the path of questionable lending providers.
Today, things are much simpler and it mostly comes down to three major areas of improvement:
Comparison tools shorten the road to funding 
If FinTech has thought financial institutions one thing, it's that loans are not a one-size-fits-all solution. Even if two people need the same amount of money for the same thing, that doesn't mean that they should choose the same provider. On the contrary, each individual has a different credit score, interest rate preferences, and terms that they're comfortable with.
A few years ago, finding a loan provider that ticked all these boxes meant driving to meet up with each lender personally, asking a bunch of questions, and then going back home to compare notes and figure out which option was the best. Not that convenient, is it? If you're in need of a loan and dread going through this stressful process, you'll be happy to know that you don't have to. There's a simpler way to do things, through loan comparison platforms.
These platforms only require you to input some basic data about your financial requirements and credit score, and then display a list of all the lenders that can help you, along with all their terms, so that you can easily make your choice. This has sped up the process considerably, so that if you need funding quickly, such as for a medical emergency, online loans are the way to go.
Thanks to the latest innovations in AI, lenders are able to analyze and approve requests in record time (usually less than 24 hours), so the idea of waiting for weeks to hear back has become a thing of the past. Whether you want to compare title loan lenders or check the best mortgage rates, chances are you don't even have to leave the comfort of your home.
Flexibility and customization are the keywords of the modern lending market 
Providing customized funding involves two major steps. First, the lender has to communicate with the client to find out what their particular situation is, why they need the loan, what kind of loan is right for them, what other financial products they use, and what lending terms are right for their lifestyle. Second, the lender has to set this data against their product portfolio to find out which option suits the client best.
This is called the "personalization promise" and it's a big part of financial business models today. According to a Salesforce study, 80% of consumers say that the experience they have with a company is just as important as that company's products and services. In other words, modern lenders must focus not just on developing good lending packages, but also adapt these packages to individual requirements.
Studies have shown that, when looking for funding options online, people often feel overwhelmed by the sea of irrelevant choices, so they decide to abandon the idea. However, by taking the time to talk with the customer and deliver relevant recommendations, modern lenders are able to boost loyalty and drive value. They move the focus from themselves back on the customer, where it should be, so that getting a loan today feels less like a chore and more like a seamless experience.
Financial institutions can also harness the power of personalization to market their products in a more targeted way. Using factors such as geolocation, referring website, search phrases, and content viewed, lenders can customize their digital experience on future visits and recommend suitable funding options.
Lenders harness the power of data to make accurate loan decisions 
AI and Big Data have made it possible for lenders to gather and process enormous amounts of data in record time, minimizing the risk of human error. As a result, applications no longer have to pass from one department to another and sit in desk piles until an analyst has a look at them.
Everything is assessed online using AI-powered tools, which are able to calculate the applicant's risk within seconds. Automation plays a huge role in the loan approval process, making it faster than ever before, and experts even estimate that in the following 15 years up to 75% of financial service jobs will be performed by machines.
For lenders, this not only saves time and money but also helps them manage risk and deliver better lending solutions. For clients, this is good news too because it reduces the reliance on the ineffective credit score model, which, as well know, rarely paints an accurate picture. Instead, AI-powered risk-assessment tools look at multidimensional analytics such as behavioral data, purchasing decisions, and social media account use, to determine creditworthiness.
_____________________________________________________
Interesting related article: "What is Fintech?"