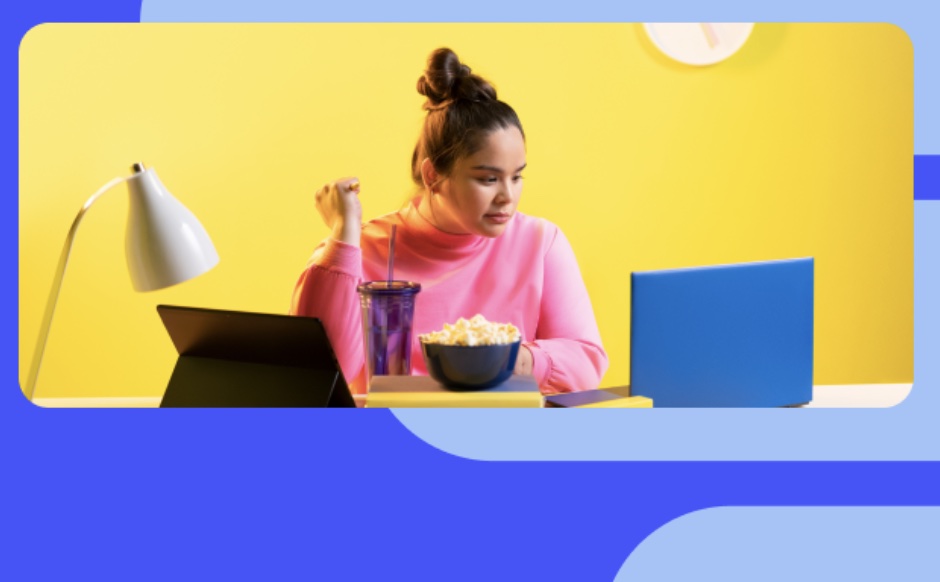 When you want to advertise your brands online, there are different approaches that you can easily choose and diversify your business. Using pay-per-click ads is one of the most popular approaches that you can choose to run online advertisements. You can easily create an ad discussing your product or service and consider proper ways of managing PPC campaigns to attract potential customers from different localities.
If you get a good local PPC management campaigns service, you stand a better chance to elevate your ads in front of the people who have an interest in the products and services that you are offering. When you consider all the necessary features and nail all the essential aspects directly on the head, you will likely make significant returns from your campaigns. However, there is a lot of stuff you need to learn about PPC management campaigns.
If you are searching for the right place to learn about pay-per-click advertising, you are at the right place. This blog post covers everything you need to know and how you can elevate your game to the next level. Read on for more information!
PPC Campaign Management
PPC advertising, also known as pay-per-click, refers to the mode of advertising your products where by you pay a certain amount of money every time a potential client clicks on your ad. Even though other ads may need you to pay for a specific number of impressions, the PPC ads mainly operate depending on the bids and the number of clicks you have received. This means that you are capable of limiting the number of either daily, weekly, or even monthly spending.
You are free to make any type of changes depending on your allocated budget. PPC ad campaigns offer an incredible methodology that you can use to attract new customers who may be interested in the products or services you are offering. This approach allows you to market your profile and services to different online platforms where your target customers hang from time to time.
When potential customers search for products offered by various companies, they are automatically attracted to those appearing on the first page of the search results. When using PPC to advertise your brand, you make your company appear as an expert within the industry, thus increasing your chances of securing multiple customers. PPC campaign management refers to everything you can do to get the best out of your campaigns.
However, you can only get the best out of your PPC campaigns if you clearly understand what needs to be done in order to attract more potential customers. To get the best results, you need to keep regularly checking what is working and what is not working for you. This is meant to help you get the best out of every coin you have invested in running the campaigns.
Are you familiar with what needs to be done for your PPC campaign management? Below are some of the things that you need to do.
Monitor What Your Competitors are Doing
You will realize that some businesses within your industry have optimized their campaigns, and everything is running smoothly. In this scenario, the most complex task is already done on your behalf since you can easily determine how to tailor your landing page, keywords, and the ad itself. You can only get this information by monitoring what your competitors are doing.
Remember that this information cannot be given to you freely since it's a secret. All you need is a monitoring tool that will help you collect essential information from different sources and give you a glimpse of what you need to do to expand your game in business. Provided that you have the right tool that can closely spy on what your competitors are doing, you get more crucial information that you can use to tailor your campaigns and elevate your business performance.
Choose the Right Keywords
The most important aspect to consider is to evaluate your customer demands. When you realize that no one is searching or interested in whatever you are offering, then PPC is not likely to help you. Before you begin the process, you need to ensure that there is an incredible search history for the products or services that you intend to offer. Once you have uncovered more information about your search history, you can make the next step in keyword selection.
The next step is now to find out the most appropriate keywords that you can use to create ads for your campaigns. Remember that you need to have a tool that will help you do the job since you may get overwhelmed when you choose to do it manually. Tools such as Google keyword planner can help you choose appropriate keywords that suit your ads and can attract a good number of potential customers.
Conversion tracking refers to detecting the total number of sales your PPC campaigns generate within a specific duration. This feature gives you a clear picture of the keywords and the ads that intrigue your customers to make purchases. Once you have identified the best conversion points, you can easily capitalize on the market opportunities and get the best out of your campaigns.
Note that you can easily get the tracking feature within your ads account. After getting this feature, you can then go ahead and track every sale that is made. As a result, this method gives you an incredible approach that you can use to monitor the efficiency of your PPC ad campaigns and the areas that need improvement.
How to Run a Successful PPC Campaign?
Even though PPC advertising guarantees better returns, many people don't understand how to set up an ad campaign and manage it fully. Note that you can easily achieve a bunch of your business goals provided that you understand how to use PPC campaigns to generate results. Below are some tips you can use to run a successful PPC campaign.
Ensure Your Website is Fully Optimized
Before you think of going deep into different PPC concepts, you need to ensure that your business website is fully optimized and addresses different features such as the landing pages since they work hand in hand with the ads. Remember that prospects only click on your ads once they feel intrigued. However, they will automatically leave when the ad takes them to other unrelated organic pages.
When a prospect clicks on your PPC ad, they always want to find out more information about the ad details and check whether they can purchase the product or service. Also, you need to ensure that your landing page takes the shortest time to load to avoid wasting a lot of time. When the landing page takes a lot of time to open, it's likely to send away potential customers and impact you significant losses in the long run.
Choose a Bidding Strategy
There is a wide list of bidding strategies that you can choose from depending on your preference. However, your bidding strategy depends on your stipulated budget, business goals, and experience with PPC campaigns. The choices range between automatic and manual bidding. If you are new to PPC matters, consider beginning with the manual method and when you have a small budget. This is because the manual approach gives more freedom to set a cap on your cost.
However, when you choose the manual approach, you need to remember that there is no room for you to optimize your bids. Automatic bidding is another great strategy that gives you more freedom when it comes to managing your campaigns. Also, it saves much time since you don't need to spend the whole day working on your bids. However, you will likely pay more money than usual for this service.
When you want to venture into the PPC advertising sector, you need to set a specific budget
 to understand that a budget is an essential part of the entire process. It's good to understand that you can run your campaigns with a limited budget, provided that you have the right strategy. If you are a newbie on PPC and want to try the waters before diving deep, you can begin with a small budget of only $25. You can then go ahead and work out a specific budget that you want to deal with.
As a result, you will then evaluate the amount of profit you are likely to make on every conversion. After getting the returns, you can then decide the amount of the profit that you can decide as you continue to make this strategy strong. Compare the current data with the past data to evaluate the direction your business is heading.
Choose the Right Keywords
Keywords have a huge role to play in your PPC campaigns. When researching the most appropriate keywords, you can use when creating your ads, you need to remember that they are the backbone of the entire thing. The search engine won't identify the best time to display your ads if you don't use keywords. You need to conduct in-depth research and uncover the right keywords that go hand in hand with your business.
If you make the right keyword choices, you increase your chances of attracting more potential clients who are likely to convert. In addition, you will get a significant quality score which will contribute to the success of your strategies. Once you have the keywords, you can now generate killer ads that can intrigue customers to click and find out more about your business.
---
You may be interested in: 7 Reasons businesses are investing more in PPC marketing